Vandals deface Lincoln church with phallic graffiti
Vandals have graffitied the porch of a church near Carholme Road with phallic drawings. St Faith's Church on Charles Street West was reported to have been targeted by vandals on March 7. It is believed offenders sprayed the orange graffiti sometime between midday on March 6 and the morning of March 7. The image was sprayed…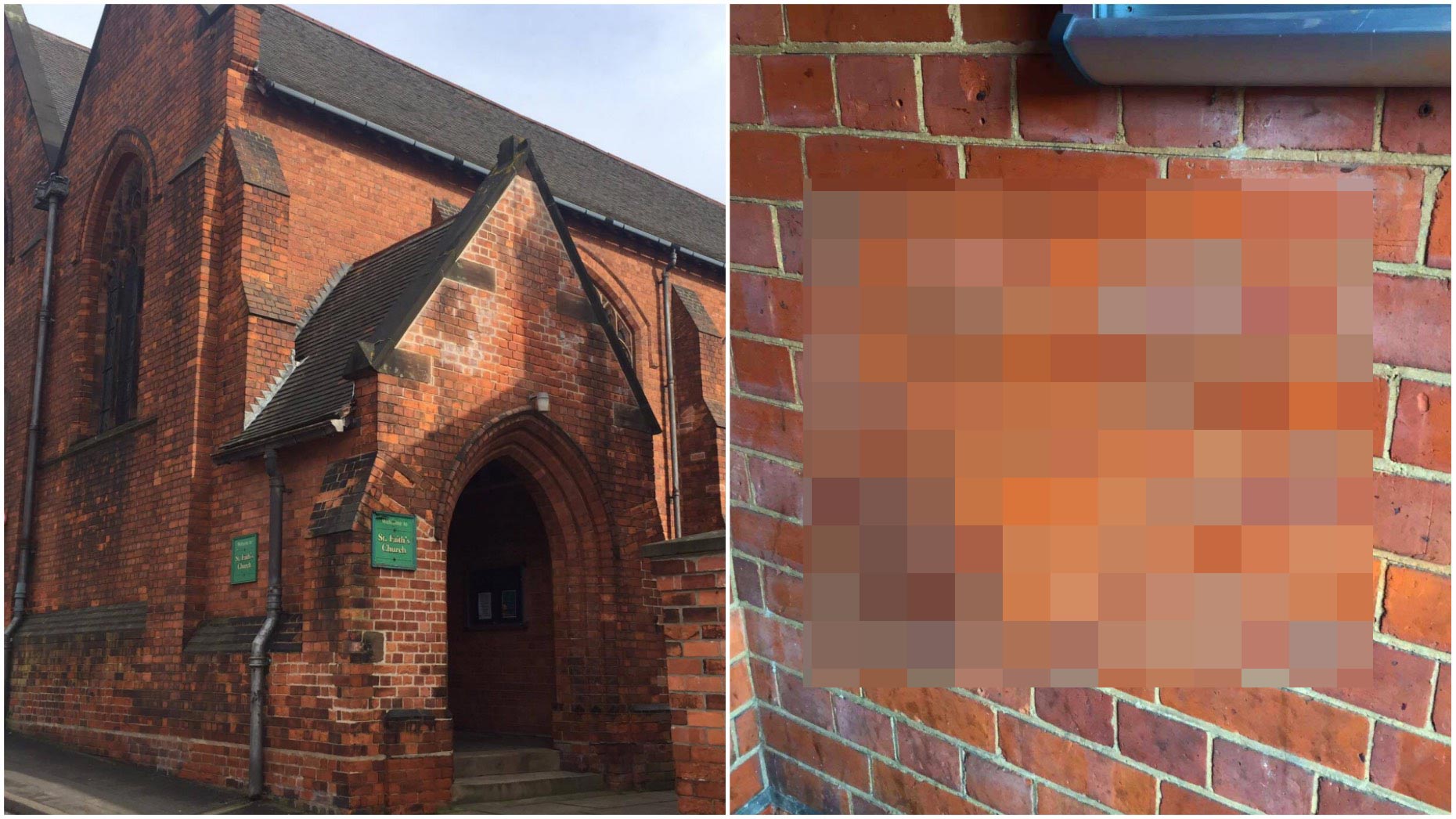 Vandals have graffitied the porch of a church near Carholme Road with phallic drawings.
St Faith's Church on Charles Street West was reported to have been targeted by vandals on March 7.
It is believed offenders sprayed the orange graffiti sometime between midday on March 6 and the morning of March 7.
The image was sprayed on the walls and notice board in the inner porch of the church.
Anyone with any information is being asked to contact police on 101 quoting incident number 171 of March 7.