March 8, 2017 2.53 pm
This story is over 57 months old
The changing face of the Brayford: Construction works continue
Brayford Wharf in Lincoln has seen a transformation over the last few months as construction work continues across the area. With a number of large-scale developments rising up around the pool, the ever-changing landscape is beginning to give a taste of what the future of the Brayford will be. Works include  Cygnet Wharf (formerly Marina Court)…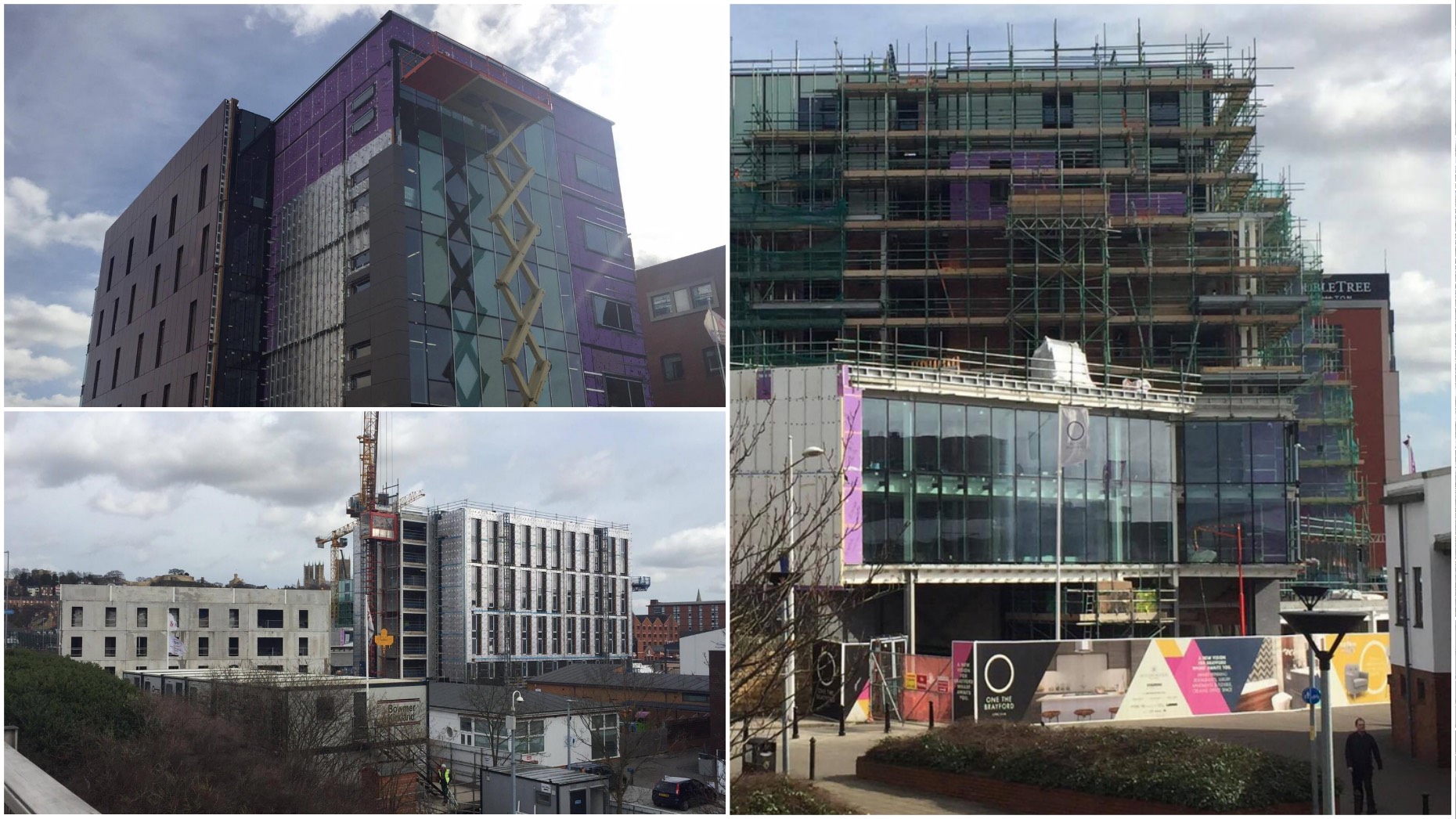 Brayford Wharf in Lincoln has seen a transformation over the last few months as construction work continues across the area.
With a number of large-scale developments rising up around the pool, the ever-changing landscape is beginning to give a taste of what the future of the Brayford will be.
Works include  Cygnet Wharf (formerly Marina Court) which will become student flats, University of Lincoln's Sarah Swift Building and the new One the Brayford development.
Take a look at the work so far:
---
Cygnet Wharf
Formally known as Marina Court,  Cygnet Wharf will be the latest student accommodation building for the University of Lincoln.
The development includes the erection of one four storey, one eight storey and one 11 storey building and will accommodate 44 apartments totalling 442 bedrooms.
The new buildings will also incorporate office space for the Brayford Trust.
It is expected that works on the buildings will be complete by September of this year.
---
Sarah Swift Building
The Sarah Swift Building is a £19 million University of Lincoln development on the site of the city's former Pea Warehouse.
Once opened, the new facility will house the Schools of Health and Social Care and Psychology, as well as a Professional Development Centre with ongoing training for medical professionals in Lincolnshire.
The works are expected to be completed by September of this year.
---
One the Brayford
Work is well underway on the One the Brayford. The £20 million development is based on Lincoln's waterfront and will have a mix of restaurants and apartments.
The development will consist of 69 luxury private apartments and three new restaurants in the former Mouchel and Viking House, which previously housed Job Centre Plus.
Completion of the restaurants is expected around Easter time this year, with the apartments shortly following in the Autumn.