Wacky Stamford inventor breaks world record for fastest bumper car with help from Top Gear's The Stig
Crazy inventor Colin Furze, who is known for building unbelievable inventions at his Stamford home, has broken a world record after creating an extreme bumper car for BBC Top Gear's The Stig. Colin has documented on his YouTube channel the exact moment TV legend The Stig broke the world record for the fasted bumper car by exceeding 100mph. ALSO…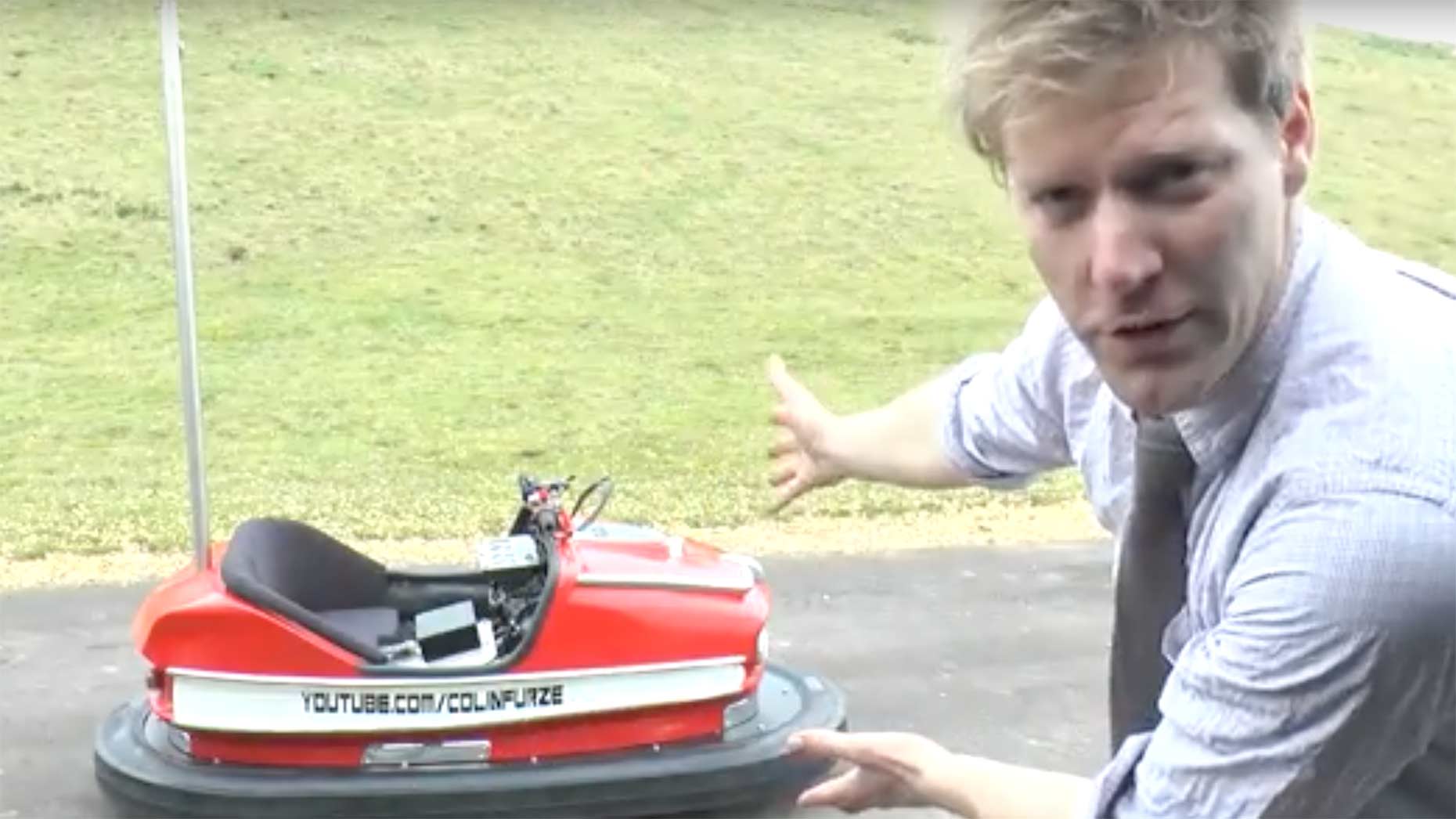 Crazy inventor Colin Furze, who is known for building unbelievable inventions at his Stamford home, has broken a world record after creating an extreme bumper car for BBC Top Gear's The Stig.
Colin has documented on his YouTube channel the exact moment TV legend The Stig broke the world record for the fasted bumper car by exceeding 100mph.
---
ALSO READ: Top five crazy contraptions by Stamford inventor Colin Furze
---
To celebrate the new series of Top Gear, the BBC loaned Colin The Stig for a day, to help him around his workshop.
In return, Colin had to build a vehicle for The Stig to test. The amazing inventor came up with the extreme bumper car.
Colin, who has five other world record certificates in his bunker under his garden, published on his Facebook page an image of his latest achievement.
He managed to turn a 1960s bumper car into a racing machine for the The Stig to test and drive.
The wacky inventor is also the current record holder for the world's fastest mobility scooter.
This comes after the amazing Stamford inventor created a 5.5m AT-ATC playhouse in December last year and a Fire Tornado Firework Launcher earlier this year.