April 13, 2017 8.39 am
This story is over 56 months old
Lincolnshire pharmacy opening hours over Easter Bank Holiday weekend
Patients are being encouraged to make sure they have enough medication to last them through the Easter Bank Holiday period. Many GP surgeries and pharmacies across Lincolnshire will be closed from Good Friday to Bank Holiday Monday and clinicians have advised people cover themselves by ordering and collecting prescriptions while services are still open. Wendy…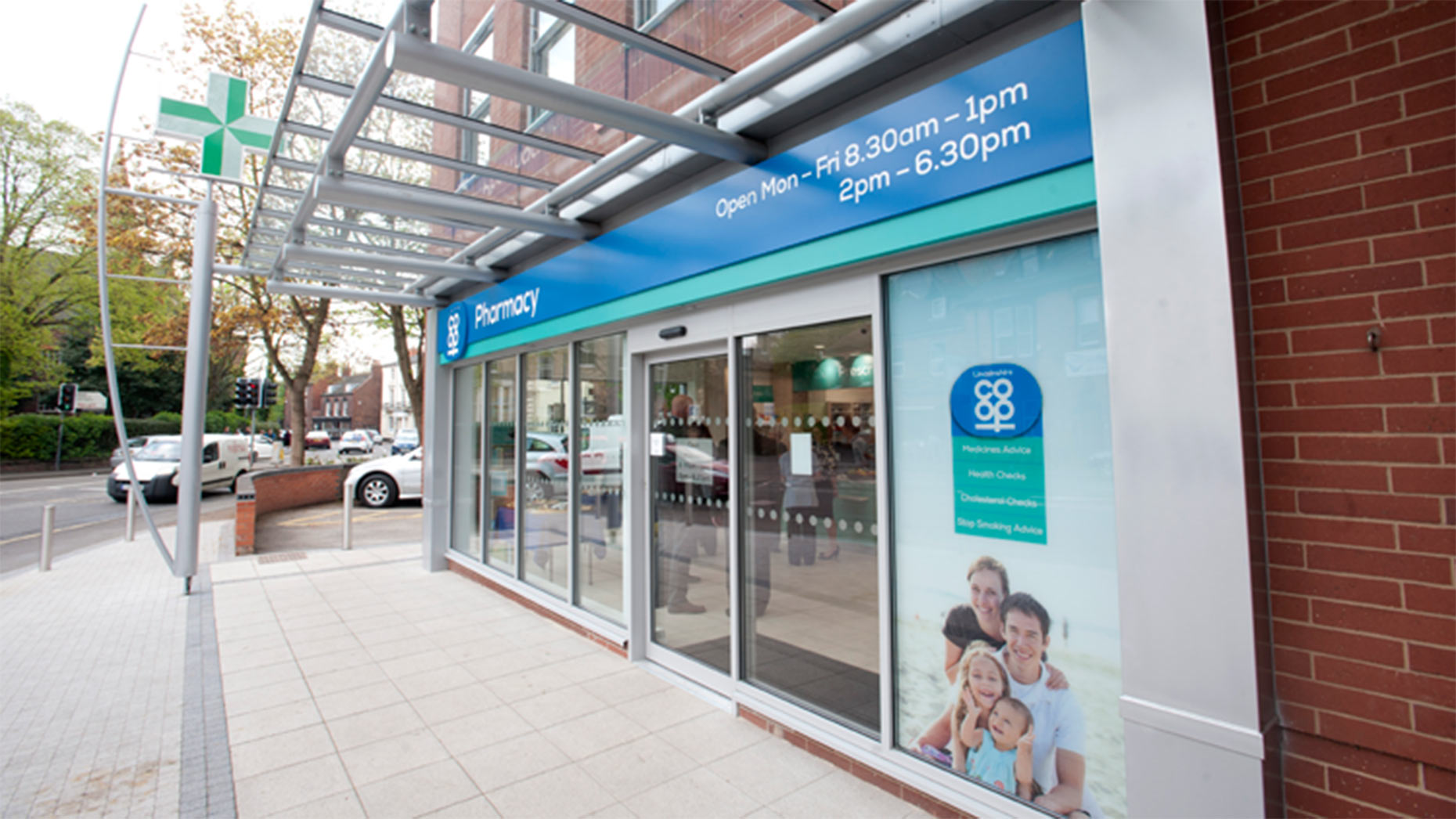 Patients are being encouraged to make sure they have enough medication to last them through the Easter Bank Holiday period.
Many GP surgeries and pharmacies across Lincolnshire will be closed from Good Friday to Bank Holiday Monday and clinicians have advised people cover themselves by ordering and collecting prescriptions while services are still open.
Wendy Martin, executive lead nurse and midwife at NHS Lincolnshire West Clinical Commissioning, said: "Our message would simply be, if you have a repeat prescription, making sure you have enough medication for the holiday period should be high on your 'to-do' list.
"It is important people bear in mind a repeat prescription request will take your GP practice a few days to process, so act early to make sure it is available for collection well in advance. You can then relax and enjoy the Easter period without concern about sufficient supply of your medicines."
Below is a list of the opening hours:
Boston
April 14
Asda Pharmacy, Sleaford Road – 9am – 6pm
Boots the Chemist Ltd, 26 Market Place – 8.30am – 5.30pm
Lincoln Co-op Chemists Ltd, 8 Liquorpond Street – Closed
Lincoln Co-op Chemists Ltd, Parkside Pharmacy, Tawney Street – Closed
Lloyds Pharmacy, 13 Forbes Road – Closed
Lloyds Pharmacy, Boston West Business Park, Sleaford Road – Closed
Lloyds Pharmacy, South Square – Closed
April 15
Asda Pharmacy, Sleaford Road – Closed
Boots the Chemist Ltd,26 Market Place – 8.30am – Closed
Lincoln Co-op Chemists Ltd, 8 Liquorpond Street – 2pm – 3pm
Lincoln Co-op Chemists Ltd, Parkside Pharmacy, Tawney Street – Closed
Lloyds Pharmacy, 13 Forbes Road – Closed
Lloyds Pharmacy, Boston West Business Park, Sleaford Road – Closed
Lloyds Pharmacy, South Square – Closed
April 17
Asda Pharmacy, Sleaford Road – 9am – 6pm
Boots the Chemist Ltd,26 Market Place – 10am – 4pm
Lincoln Co-op Chemists Ltd, 8 Liquorpond Street – Closed
Lincoln Co-op Chemists Ltd, Parkside Pharmacy, Tawney Street – Closed
Lloyds Pharmacy, 13 Forbes Road – Closed
Lloyds Pharmacy, Boston West Business Park, Sleaford Road – Closed
Lloyds Pharmacy, South Square – Closed
Bourne
April 14
Boots the Chemist Ltd, 3 West Street – 8.30am – 6pm
Tesco Pharmacy, South Road – 8am – 8pm
Well Pharmacy, Exeter Street – Closed
April 15
Boots the Chemist Ltd, 3 West Street – 11am – 12pm
Tesco Pharmacy, South Road – Closed
Well Pharmacy, Exeter Street – Closed
April 17
Boots the Chemist Ltd, 3 West Street – Closed
Tesco Pharmacy, South Road – 9am – 6pm
Well Pharmacy, Exeter Street – Closed
Gainsborough
April 14
Boots the Chemist Ltd, 30 Market Place – 8am – 5.30pm
Lincoln Co-op Chemists Ltd, 15-17 Market Street – Closed
Lincoln Co-op Chemists Ltd, Vanessa Drive – Closed
Queensway Pharmacy, 24 Queensway – Closed
Morrisons Pharmacy, Heapham Road – 9am – 5pm
April 15
Boots the Chemist Ltd, 30 Market Place – Closed
Lincoln Co-op Chemists Ltd, 15-17 Market Street – 12pm – 1pm
Lincoln Co-op Chemists Ltd, Vanessa Drive – Closed
Queensway Pharmacy, 24 Queensway – Closed
Morrisons Pharmacy, Heapham Road, Closed
April 17
Boots the Chemist Ltd, 30 Market Place – Closed
Lincoln Co-op Chemists Ltd, 15-17 Market Street – Closed
Lincoln Co-op Chemists Ltd, Vanessa Drive – Closed
Queensway Pharmacy, 24 Queensway – Closed
Morrisons Pharmacy, Heapham Road – 9am – 5pm
Grantham
April 14
Asda Pharmacy, Union Street – 9am – 6pm
Lincoln Co-op Chemists Ltd, 176 Winchester Road – Closed
Boots the Chemist Ltd, 41-43 High Street – 8.30am – 5.30pm
Boots the Chemist Ltd – 62 London Road – Closed
Lloyds Pharmacy, 171 New Beacon Road – Closed
Lloyds Pharmacy, 17-18 High Street – Closed
Superdrug Pharmacy, 1-2 The Pantiles – 8.30am – 5.30pm
Well Pharmacy, 103 Hornsby Road – Closed
Your Local Boots Pharmacy, 23B St Peter's Hill – Closed
St Peter's Hill Pharmacy – Closed
April 15
Asda Pharmacy, Union Street – Closed
Lincoln Co-op Chemists Ltd, 176 Winchester Road – Closed
Boots the Chemist Ltd, 41-43 High Street – 12pm -1pm
Boots the Chemist Ltd – 62 London Road – Closed
Lloyds Pharmacy, 171 New Beacon Road – Closed
Lloyds Pharmacy, 17-18 High Street – Closed
Superdrug Pharmacy, 1-2 The Pantiles – Closed
Well Pharmacy, 103 Hornsby Road – Closed
Your Local Boots Pharmacy, 23B St Peter's Hill – Closed
St Peter's Hill Pharmacy – Closed
April 17
Asda Pharmacy, Union Street – 9am – 6pm
Lincoln Co-op Chemists Ltd, 176 Winchester Road – Closed
Boots the Chemist Ltd, 41-43 High Street – 10am – 4pm
Boots the Chemist Ltd – 62 London Road – Closed
Lloyds Pharmacy, 171 New Beacon Road – Closed
Lloyds Pharmacy, 17-18 High Street – Closed
Superdrug Pharmacy, 1-2 The Pantiles – Closed
Well Pharmacy, 103 Hornsby Road – Closed
Your Local Boots Pharmacy, 23B St Peter's Hill – Closed
St Peter's Hill Pharmacy – Closed
Lincoln
April 14
Boots the Chemist Ltd, 26 Station Street, St Marks – 8.30am – 6pm
Boots the Chemist Ltd, 311-312 High Street – 10am – 4.30pm
Boots the Chemist Ltd, Unit 1 The Carlton Centre – 8am – 6pm
F P Watson Ltd, 6-7 Bailgate – 10am – 4pm
Lincoln Co-op Chemists Ltd, 34 Newland – Closed
Lincoln Co-op Chemists Ltd, 111 Burton Road – Closed
Lincoln Co-op Chemists Ltd, 121 Monks Road – Closed
Lincoln Co-op Chemists Ltd, 61 West Parade – Closed
Lincoln Co-op Chemists Ltd, Cabourne Pharmacy – Closed
Lincoln Co-op Chemists Ltd, Sincil Street – Closed
Lloyds Pharmacy, Brayford Quay – Closed
Rowlands Pharmacy, 60 Portland Street – Closed
Tesco Pharmacy, Wragby Road – 8am – 8pm
Tritton Road Pharmacy, Morrisons Superstore – 9am – 7pm
Lincoln Co-op Chemists Ltd, 18 High Street – Closed
Lincoln Co-op Chemists Ltd, 59 Newark Road – Closed
Lincoln Co-op Chemists Ltd, Jasmin Road – Closed
Lincoln Co-op Chemists Ltd, 226 Rookery Lane – Closed
Lincoln Co-op Chemists Ltd, Unit 10 Lowfields Shopping Centre – Closed
Lloyds Pharmacy, Sainsbury's, Tritton Road – 7am – 11pm
Your Local Boots Pharmacy, Birchwood Health Centre, Jasmin Road – 10.30am – 4pm
April 15
Boots the Chemist Ltd, 26 Station Street, St Marks – Closed
Boots the Chemist Ltd, 311-312 High Street – 10am – Closed
Boots the Chemist Ltd, Unit 1 The Carlton Centre – Closed
F P Watson Ltd, 6-7 Bailgate – Closed
Lincoln Co-op Chemists Ltd, 34 Newland – Closed
Lincoln Co-op Chemists Ltd, 111 Burton Road – Closed
Lincoln Co-op Chemists Ltd, 121 Monks Road – Closed
Lincoln Co-op Chemists Ltd, 61 West Parade – Closed
Lincoln Co-op Chemists Ltd, Cabourne Pharmacy – Closed
Lincoln Co-op Chemists Ltd, Sincil Street – Closed
Lloyds Pharmacy, Brayford Quay – Closed
Rowlands Pharmacy, 60 Portland Street – Closed
Tesco Pharmacy, Wragby Road – Closed
Tritton Road Pharmacy, Morrisons Superstore – Closed
Lincoln Co-op Chemists Ltd, 18 High Street – 2pm – 3pm
Lincoln Co-op Chemists Ltd, 59 Newark Road – Closed
Lincoln Co-op Chemists Ltd, Jasmin Road – Closed
Lincoln Co-op Chemists Ltd, 226 Rookery Lane – Closed
Lincoln Co-op Chemists Ltd, Unit 10 Lowfields Shopping Centre – Closed
Lloyds Pharmacy, Sainsbury's, Tritton Road – Closed
Your Local Boots Pharmacy, Birchwood Health Centre, Jasmin Road – Closed
April 17
Boots the Chemist Ltd, 26 Station Street, St Marks – 10.30am – 4.30pm
Boots the Chemist Ltd, 311-312 High Street – 10am – 4.30pm
Boots the Chemist Ltd, Unit 1 The Carlton Centre – 10am – 4.30pm
F P Watson Ltd, 6-7 Bailgate – Closed
Lincoln Co-op Chemists Ltd, 34 Newland – Closed
Lincoln Co-op Chemists Ltd, 111 Burton Road – Closed
Lincoln Co-op Chemists Ltd, 121 Monks Road – Closed
Lincoln Co-op Chemists Ltd, 61 West Parade – Closed
Lincoln Co-op Chemists Ltd, Cabourne Pharmacy – Closed
Lincoln Co-op Chemists Ltd, Sincil Street – Closed
Lloyds Pharmacy, Brayford Quay – Closed
Rowlands Pharmacy, 60 Portland Street – Closed
Tesco Pharmacy, Wragby Road – 9am – 6pm
Tritton Road Pharmacy, Morrisons Superstore – Closed
Lincoln Co-op Chemists Ltd, 18 High Street – Closed
Lincoln Co-op Chemists Ltd, 59 Newark Road – Closed
Lincoln Co-op Chemists Ltd, Jasmin Road – Closed
Lincoln Co-op Chemists Ltd, 226 Rookery Lane – Closed
Lincoln Co-op Chemists Ltd, Unit 10 Lowfields Shopping Centre – Closed
Lloyds Pharmacy, Sainsbury's, Tritton Road – 9am – 7pm
Your Local Boots Pharmacy, Birchwood Health Centre, Jasmin Road – Closed
North Hykeham
April 14
Asda Pharmacy, Newark Road – 9am – 6pm
Lincoln Co-op Chemist Ltd, 259/261 Lincoln Road – Closed
Lincoln Co-op Chemist Ltd, 275 Newark Road – Closed
Lincoln Co-op Chemist Ltd, 5 The Forum – Closed
April 15
Asda Pharmacy, Newark Road – Closed
Lincoln Co-op Chemist Ltd, 259/261 Lincoln Road – Closed
Lincoln Co-op Chemist Ltd, 275 Newark Road – Closed
Lincoln Co-op Chemist Ltd, 5 The Forum – Closed
April 17
Asda Pharmacy, Newark Road – 9am – 6pm
Lincoln Co-op Chemist Ltd, 259/261 Lincoln Road – Closed
Lincoln Co-op Chemist Ltd, 275 Newark Road – Closed
Lincoln Co-op Chemist Ltd, 5 The Forum – Closed
Louth
April 14
Boots the Chemist Ltd, 26 Mercer Row – 8.30am – 5.30pm
Newmarket Pharmacy – 12pm – 1pm
Lincoln Co-op Chemists Ltd – 52 Eastgate – Closed
Your Local Boots Pharmacy, 96-98 Eastgate – 9am – 5.30pm
April 15
Boots the Chemist Ltd, 26 Mercer Row – Closed
Newmarket Pharmacy – Closed
Lincoln Co-op Chemists Ltd – 52 Eastgate – 12pm – 1pm
Your Local Boots Pharmacy, 96-98 Eastgate – Closed
April 17
Boots the Chemist Ltd, 26 Mercer Row – Closed
Newmarket Pharmacy – Closed
Lincoln Co-op Chemists Ltd – 52 Eastgate – 12pm – 1pm
Your Local Boots Pharmacy, 96-98 Eastgate – Closed
Mablethorpe
April 14
Marisco Pharmacy, Stanley Avenue – Closed
Your Local Boots Pharmacy, 29 High Street – 8.30am – 5.30pm
Your Local Boots Pharmacy, 78 Seacroft Road – 8.30am – 5.30pm
April 15
Marisco Pharmacy, Stanley Avenue – Closed
Your Local Boots Pharmacy, 29 High Street – Closed
Your Local Boots Pharmacy, 78 Seacroft Road – Closed
April 17
Marisco Pharmacy, Stanley Avenue – Closed
Your Local Boots Pharmacy, 29 High Street – 10am – 4pm
Your Local Boots Pharmacy, 78 Seacroft Road – Closed
Sutton on Sea
April 14
Lloyds Pharmacy, 23 High Street – Closed
Your Local Boots Pharmacy, 11 High Street – 8.30am – 6pm
April 15
Lloyds Pharmacy, 23 High Street – Closed
Your Local Boots Pharmacy, 11 High Street – 11am to 12pm
April 17
Lloyds Pharmacy, 23 High Street – Closed
Your Local Boots Pharmacy, 11 High Street – Closed
Skegness
April 14
Boots the Chemist Ltd, 58-64 Lumley Road – 8.30am – 5.30pm
Boots the Chemist Ltd, Parkside Health Centre, Churchill Avenue – 8am – 6pm
Morrisons Pharmacy, Wainfleet Road – 9am – 5pm
Rowlands Pharmacy, 8 Hawthorn Road – Closed
Whitworth Chemists Ltd, 12 Roman Bank – Closed
April 15
Boots the Chemist Ltd, 58-64 Lumley Road – Closed
Boots the Chemist Ltd, Parkside Health Centre, Churchill Avenue – 12pm – 1pm
Morrisons Pharmacy, Wainfleet Road – Closed
Rowlands Pharmacy, 8 Hawthorn Road – Closed
Whitworth Chemists Ltd, 12 Roman Bank – Closed
April 17
Boots the Chemist Ltd, 58-64 Lumley Road – 10am – 4pm
Boots the Chemist Ltd, Parkside Health Centre, Churchill Avenue – Closed
Morrisons Pharmacy, Wainfleet Road – 9am – 5pm
Rowlands Pharmacy, 8 Hawthorn Road – Closed
Whitworth Chemists Ltd, 12 Roman Bank – Closed
Sleaford
April 14
Boost the Chemist Ltd, 41-45 Southgate – 8.30am – 5.30pm
R Gohil Pharmacy, Clover House, Boston Road – Closed
Riverside Pharmacy, 47 Boston Road – 8am – 6pm
Tesco Pharmacy, 65 Northgate – 6.30am – 10.30pm
April 15
Boost the Chemist Ltd, 41-45 Southgate – Closed
R Gohil Pharmacy, Clover House, Boston Road – Closed
Riverside Pharmacy, 47 Boston Road – 8am – 6pm
Tesco Pharmacy, 65 Northgate – Closed
April 17
Boost the Chemist Ltd, 41-45 Southgate – 10am – 4pm
R Gohil Pharmacy, Clover House, Boston Road – Closed
Riverside Pharmacy, 47 Boston Road – 8am – 6pm
Tesco Pharmacy, 65 Northgate – 9am – 6pm
Spalding
April 14
Boots the Chemist Ltd, 12-14 Hall Place – 10am – 4pm
Lloyds Pharmacy, 20 Market Place – Closed
Sainsbury's Pharmacy, Winfrey Road – 9am – 6pm
Superdrug Pharmacy, 29 Hall Place – 8.30am – 5.30pm
West Alloe Pharmacy – Closed
April 15
Boots the Chemist Ltd, 12-14 Hall Place – Closed
Lloyds Pharmacy, 20 Market Place – Closed
Sainsbury's Pharmacy, Winfrey Road – Closed
Superdrug Pharmacy, 29 Hall Place – Closed
West Alloe Pharmacy – 12pm – 1pm
April 17
Boots the Chemist Ltd, 12-14 Hall Place – 10am – 4pm
Lloyds Pharmacy, 20 Market Place – Closed
Sainsbury's Pharmacy, Winfrey Road – 9am – 6pm
Superdrug Pharmacy, 29 Hall Place – Closed
West Alloe Pharmacy – Closed
Stamford
April 14
Boots the Chemist Ltd, 66-67 High Street – 8.30am – 5.30pm
Superdrug Pharmacy, 22/22a High Street – 8.30am – 5.30pm
Stamford Pharmacy, 6 St Mary's Hill – Closed
Well Pharmacy, Ryhall Road – Closed
April 15
Boots the Chemist Ltd, 66-67 High Street – Closed
Superdrug Pharmacy, 22/22a High Street – Closed
Stamford Pharmacy, 6 St Mary's Hill – 2pm – 3pm
Well Pharmacy, Ryhall Road – Closed
April 17
Boots the Chemist Ltd, 66-67 High Street – 10am – 5.30pm
Superdrug Pharmacy, 22/22a High Street – Closed
Stamford Pharmacy, 6 St Mary's Hill – Closed
Well Pharmacy, Ryhall Road – Closed