Not just a food shop: Work begins on Lincoln M&S Foodhall
Work has begun on the new Lincoln M&S Foodhall off Tritton Road following a concrete pour for foundations by contractors Lindum construction. The new two-storey, 11,000 sq. ft. unit at the rear of Moorland Centre Retail Park will be an M&S Foodhall and Café, built to complement the existing High Street M&S store. Moorland Centre Retail…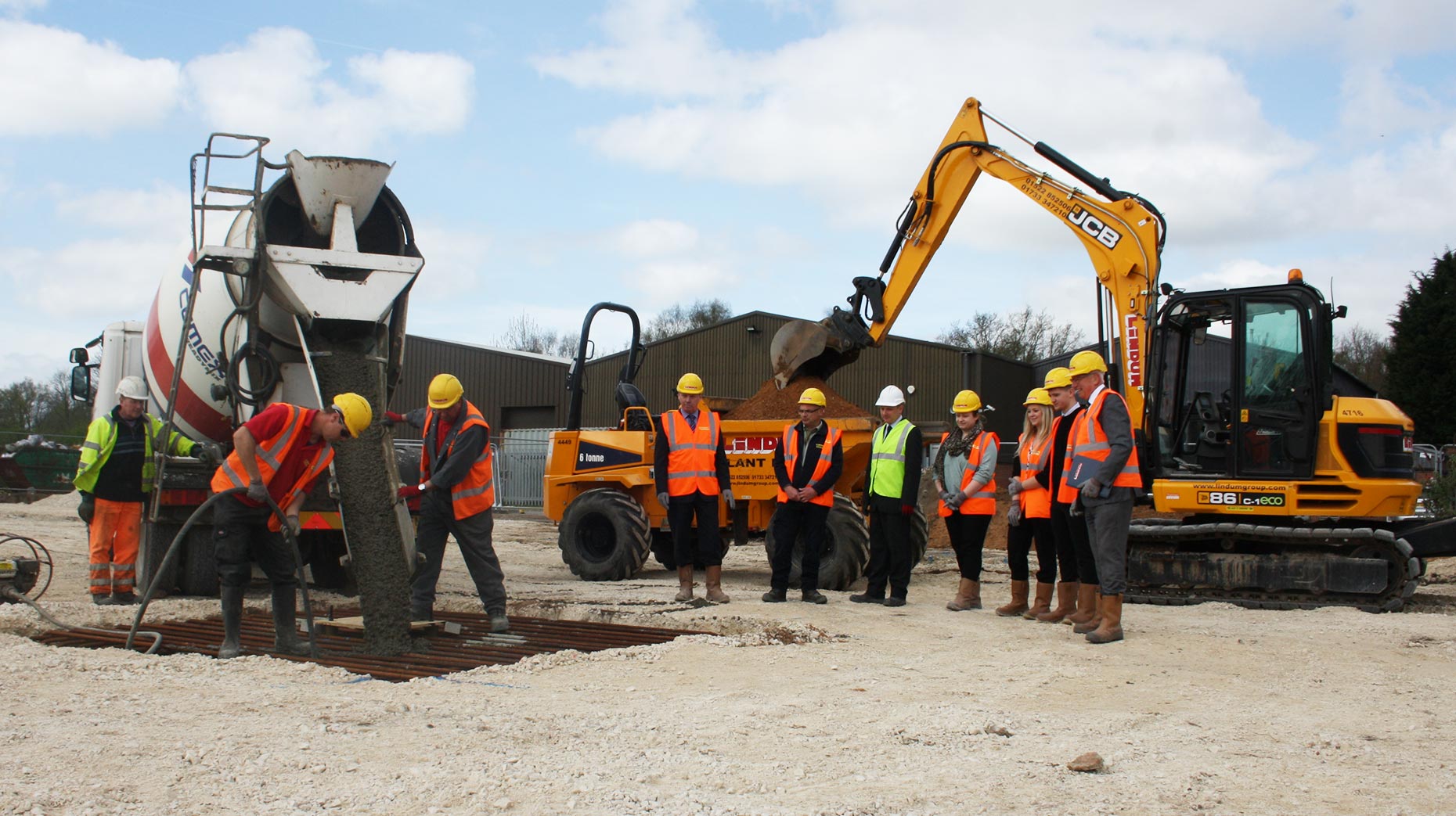 Work has begun on the new Lincoln M&S Foodhall off Tritton Road following a concrete pour for foundations by contractors Lindum construction.
The new two-storey, 11,000 sq. ft. unit at the rear of Moorland Centre Retail Park will be an M&S Foodhall and Café, built to complement the existing High Street M&S store.
Moorland Centre Retail Park already benefits from fast food restaurants, a supermarket and home and clothing stores, along with parking for over 270 vehicles.
Lincolnshire Co-op, which owns the new M&S site, submitted the planning application alongside agents Banks Long & Co, which was approved by the City of Lincoln Council in August last year.
Building work is expected to be completed and handed over to be fitted out at the end of September in time for opening before Christmas.
Rob Morray, Head of Property Planning at M&S said: "We are really looking forward to opening a new Foodhall in Lincoln later this year to complement our existing offer in the city centre and provide customers with the very best of M&S food, as well as outstanding customer service."
Simon Gregory, MD of Lindum Construction saddedd: "It is always good to see a high profile national brand like M&S investing in Lincoln and employing a local construction company to carry out the work.
"By using Lindum it ensures that the benefits to the local economy are maximised as our employees, along with the sub-contractors and suppliers we use, are all from this area."