April 1, 2017 7.00 am
This story is over 79 months old
Revealed: Donald Trump behind major new plans for hotel, casino and golf course on Lincolnshire coast
President of the United States of America Donald Trump has announced plans for a major new hotel, casino and golf course on the Lincolnshire coast, prompting huge support from the business community and furious responses from environmental campaigners. Lincolnshire Reporter can exclusively reveal that the leader of the free world is planning to create Lincolnshire's…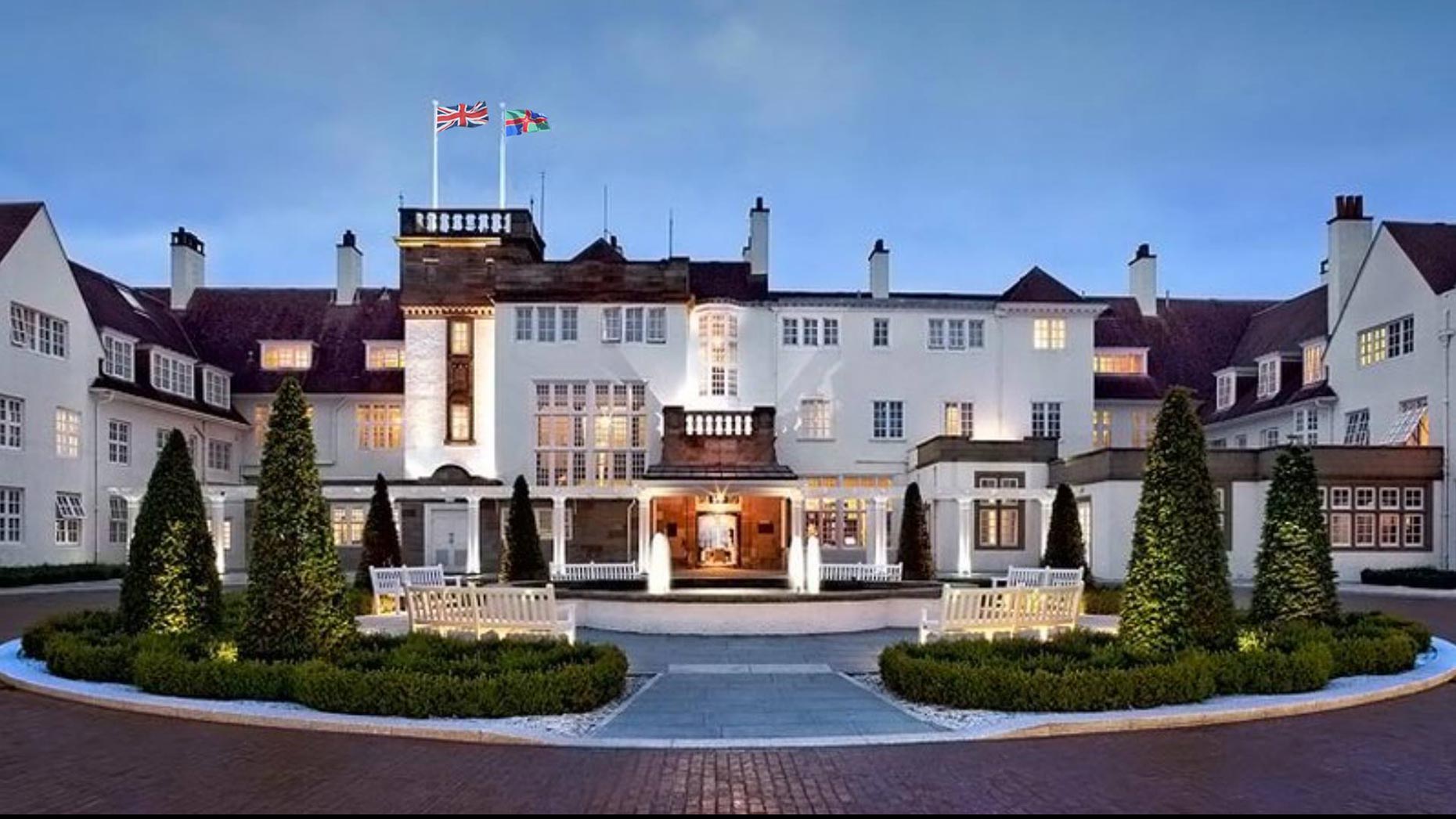 President of the United States of America Donald Trump has announced plans for a major new hotel, casino and golf course on the Lincolnshire coast, prompting huge support from the business community and furious responses from environmental campaigners.
Lincolnshire Reporter can exclusively reveal that the leader of the free world is planning to create Lincolnshire's answer to Las Vegas in just two years.
The resort would open in April 2019, just days after the UK is expected to have formally left the European Union, and is being interpreted as a sign of huge confidence in the country post-Brexit.
Plans for the resort include an 18-hole golf course, hotel with 200 rooms, complete with a casino, arena suitable for hosting world championship boxing, and gold lifts and chandeliers.
The main building is also reportedly to be modelled on the White House, Trump's new permanent home.
Trump already owns two golf courses in Scotland, as well as another in Ireland. However, this will be his first major foray into England, and certainly into Lincolnshire.
No exact location has been nailed down, although Lincolnshire Reporter understands that Skegness has been pinpointed as an ideal place for the resort, due to its nickname of Skegvegas across the country.
Unconfirmed reports have indicated that the President will make a detour to Bomber County on his much-discussed state visit to the UK later this year.
Such is the level of importance of the project, councillors have agreed to remove the need for planning permission for the resort and allow it to be built as soon as possible, as long as they are consulted throughout the process.
This is again subject to approval from central government, but fears over damaging the "special relationship" the UK and US shares means that it is highly improbable that any issues will crop up.
Despite the President's clear keenness for the project to push ahead, he may come into conflict with environmental groups, who plan to submit a legal challenge to the proposals.
Sara Norton, campaigns lead for local pressure group Keep Lincolnshire Special, said: "These monstrous plans will have a devastating effect on our county.
"We need to keep Lincolnshire special with its beautiful scenery and coastline – not play Russian Roulette with it to satisfy the ego of one man.
"And do I really need to mention the catastrophic impact this resort will have on wildlife and the environment?
"I will be holding non-stop protests against this. Unlike America, we don't need to make Lincolnshire great again. It already is."
Plans for the resort have gained the backing of local politicians and the business community.
County councillor Colin Hilton, chair of the Great Lincolnshire Economic and Business Forum, said that the news was "outstanding".
He said: "This is great news for Lincolnshire. We should be absolutely thrilled that someone with the business acumen of Donald Trump, not to mention the fact that he is now US President, is taking such an interest in our county.
"The resort will provide huge business and growth opportunities for our county, putting us at the forefront of the Midlands Engine, driving forward improvements for both our local residents and for visitors.
"I'm excited to see what he brings to the table for Lincolnshire and hope we can tap into his incredible mind and business brain.
"I often wonder why some people refer to Lincolnshire as the forgotten county. This will certainly end this misleading, damaging and clearly untrue description once and for all."
Local business owner Dan Grahame added: "When I first heard this, I thought it was fake news.
"However, I'm delighted that this is actually going to happen."
Problems have been identified with the local infrastructure, especially the windy A and B roads around the Lincolnshire coast.
East Lindsey councillor Natalia Bates said: "The roads in our county already struggle after decades of underinvestment from central government.
"I'm extremely concerned that this resort will just add to the problems, leaving local Yellowbellies forced to sit in even more queues, and potentially leading to more reckless manoeuvres."