April 4, 2017 1.43 pm
This story is over 56 months old
Scunthorpe police officers donate over £1,500 to newborn intensive care unit
Babies at Scunthorpe hospital's newborn intensive care unit (NICU) are set to benefit thanks to members of the local police force. Officers at the Scunthorpe station of Humberside Police have handed over £1,500 to the hospital's charity, The Health Tree Foundation. The money will go to the funds for the NICU. The money was raised…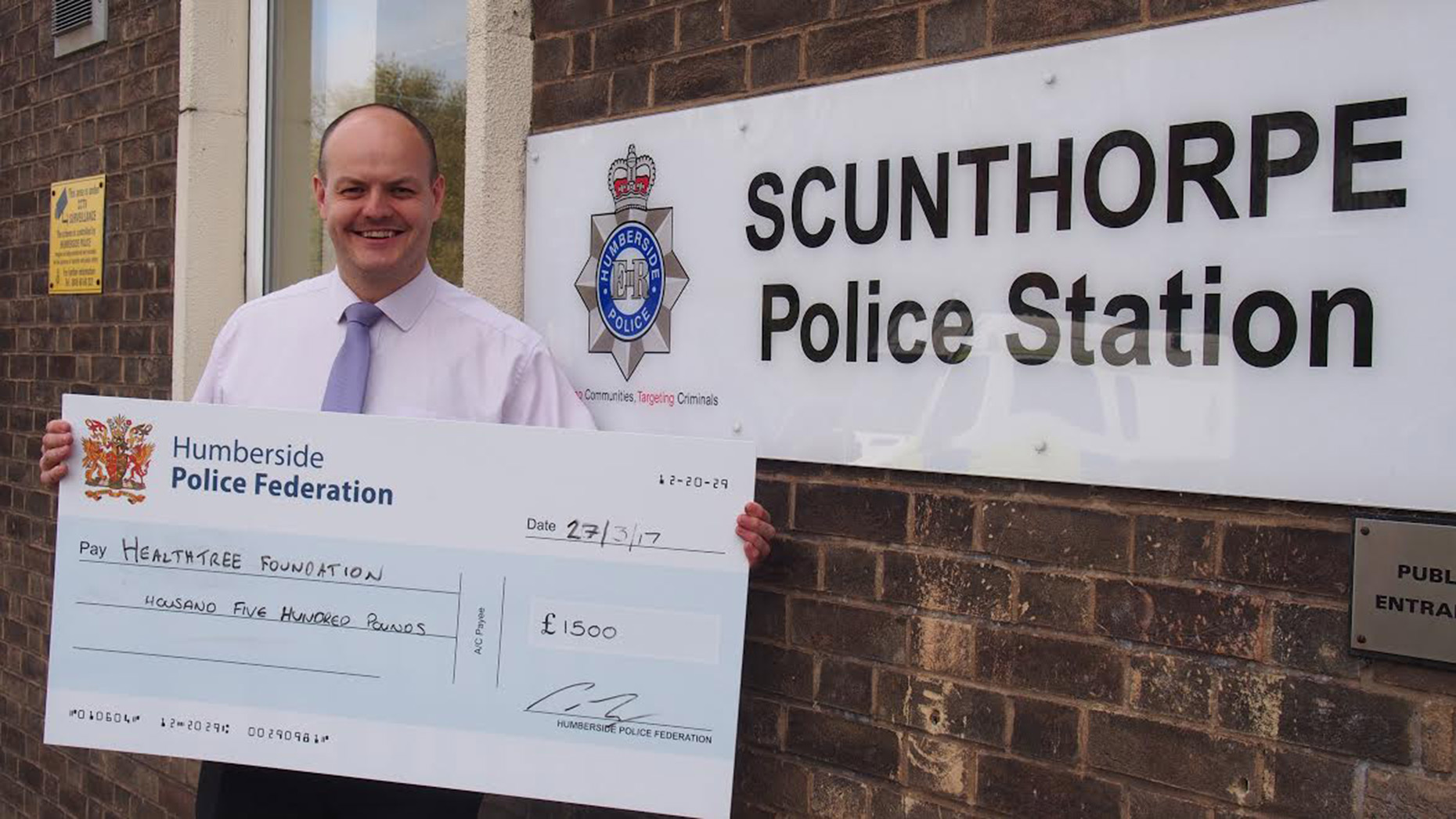 Babies at Scunthorpe hospital's newborn intensive care unit (NICU) are set to benefit thanks to members of the local police force.
Officers at the Scunthorpe station of Humberside Police have handed over £1,500 to the hospital's charity, The Health Tree Foundation.
The money will go to the funds for the NICU.
The money was raised from the police charity which raises money for the local community.
Chair of the Humberside Police Federation Peter Musgrave said: "We have a commitment to helping our local community by giving something back to help local charities each year.
"When the 200 plus officers were asked at Scunthorpe to put forward a charity, the NICU received the most votes.
"After having my children looked after on the unit, I know what an outstanding job the nurses do and know this donation will go a long way to helping other babies."
NICU ward sister Sarah Judd said: "On behalf of all the nurses on the ward we would like to say a huge thank you to all the officers who put forward NICU for this generous donation.
"It will make a huge difference to our babies who are on the ward."