April 4, 2017 2.17 pm
This story is over 56 months old
Watch: Cyclist admits drinking 'strong beer' before crashing in middle of road
A drunk cyclist has been filmed admitting drinking "strong beer" before falling off his bike trying to get home. Footage published on Facebook page the Boston Bible on Saturday, April 1, shows a man who had clearly had one too many being helped up after crashing off his bike. The man then stumbles around before telling the person…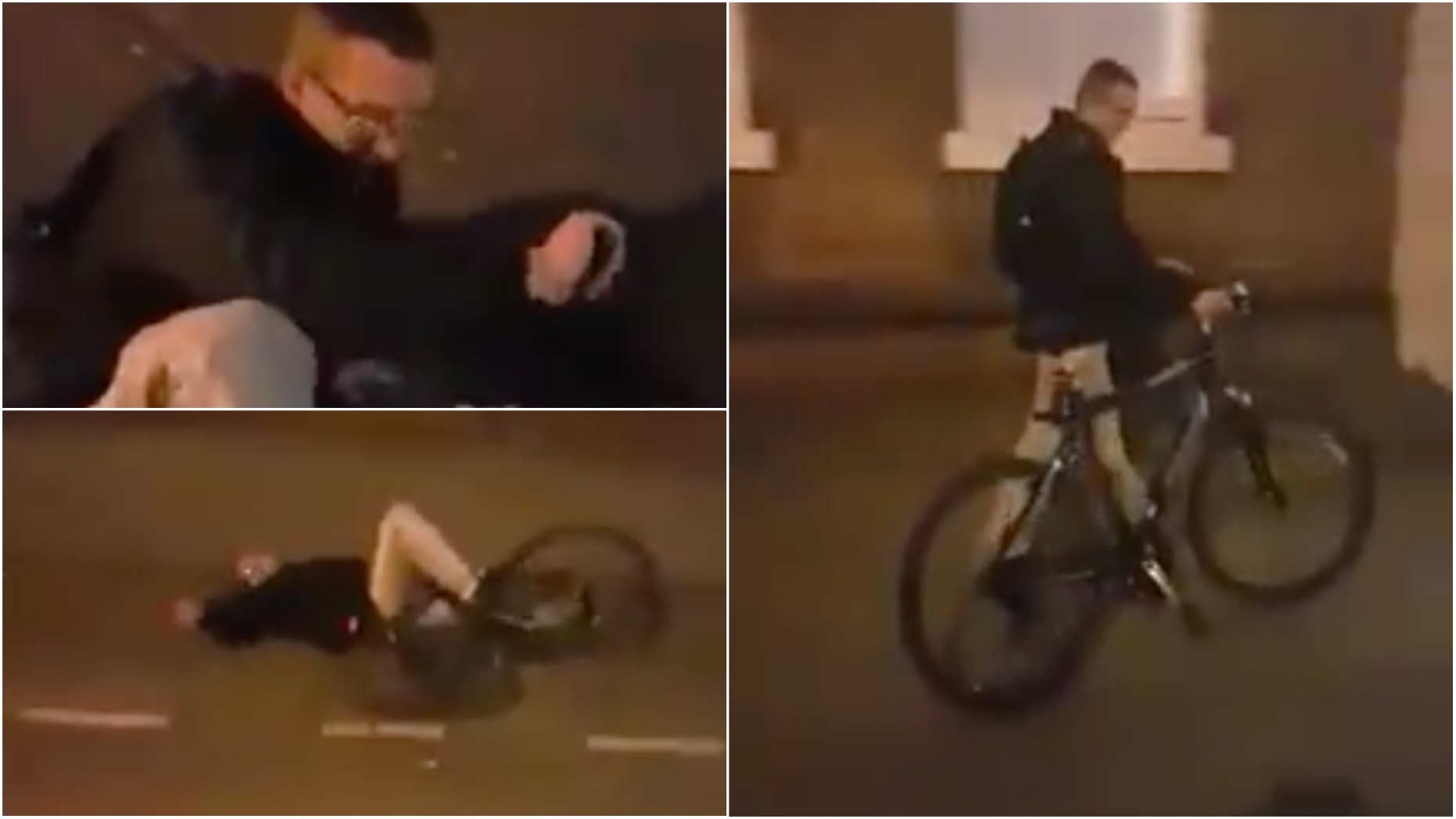 A drunk cyclist has been filmed admitting drinking "strong beer" before falling off his bike trying to get home.
Footage published on Facebook page the Boston Bible on Saturday, April 1, shows a man who had clearly had one too many being helped up after crashing off his bike.
The man then stumbles around before telling the person videoing that he had had some "strong beer".
In the video, a passer-by stops to see if the cyclist is okay and tells him he has been asleep for some time.
Following this, the cyclist tells him he is fine before duly falling from his bike onto the footpath.
The passer-by tries to helping the man up and the follows him in his car to make sure he is safe.
He then cycles down the road before turning down a side street.