May 25, 2017 3.57 pm
This story is over 78 months old
A sign of the times? Lincoln residents have mixed feelings as armed police patrol the city
People in Lincoln have expressed a range of emotions from sadness and defiance to reassurance after a number of armed officers were deployed onto the streets of the city. For a second day, armed officers patrolled in pairs in areas including Lincoln High Street, Brayford Pool and the historical quarter. For the first time, armed…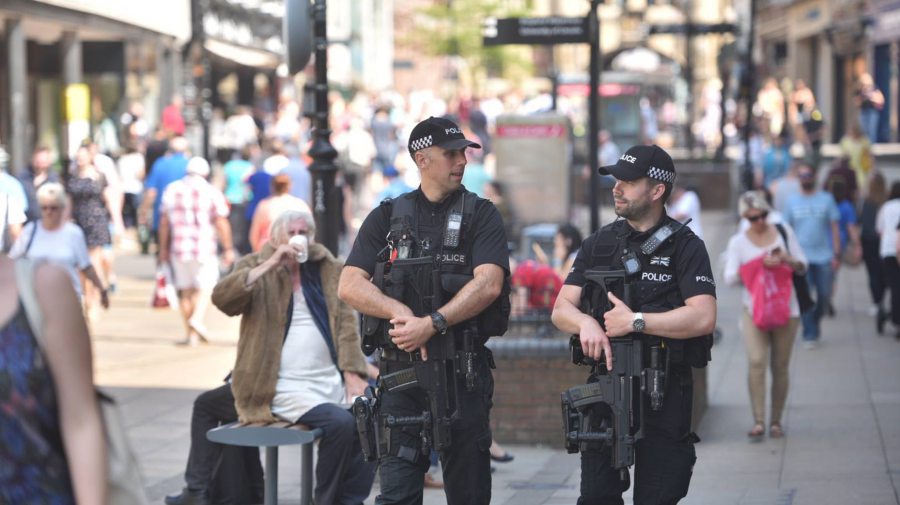 People in Lincoln have expressed a range of emotions from sadness and defiance to reassurance after a number of armed officers were deployed onto the streets of the city.
For a second day, armed officers patrolled in pairs in areas including Lincoln High Street, Brayford Pool and the historical quarter.
For the first time, armed police were also sent to patrol trains nationwide, British Transport Police confirmed.
The measure has been introduced to 'disrupt and deter criminal activity' on the railway.
Radically increased security measures come after the UK was placed at a 'critical' threat level in the wake of a suicide bombing in Manchester on Monday which left 22 dead and over 100 people injured. This means another attack in the country could be imminent.
Armed officers have been deployed onto the streets of Lincoln since Wednesday, May 24, a sight not often seen on the streets of the small, historic city.
Some readers of The Lincolnite viewed the presence of armed officers as a 'sign of the times' and a required measure to ensure the public's safety.



Some residents said the presence of armed officers was saddening, while others stated they were made to feel unsafe by the sight of armed officers in the city centre.


Others labelled the move as an 'overreaction'.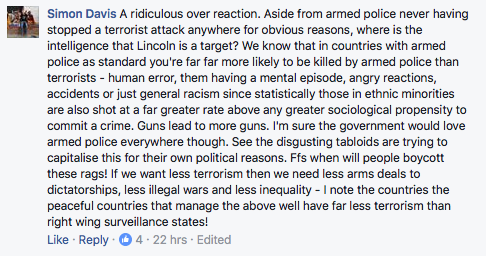 There are some thankful residents who said they observed a reduction in general trouble overall as a result.