Influential Lincoln women officially rename university building after 'the woman who saved England'
Some of Lincoln's most influential women attended a ceremony at the University of Lincoln to officially rename one of its buildings after Lady Nicola de la Haye. The group, including Vice Chancellor Professor Mary Stuart from the university, Ursula Lidbetter, Chief Executive of the Lincolnshire Co-operative, Christine Wilson, the Dean of Lincoln Cathedral and Angela…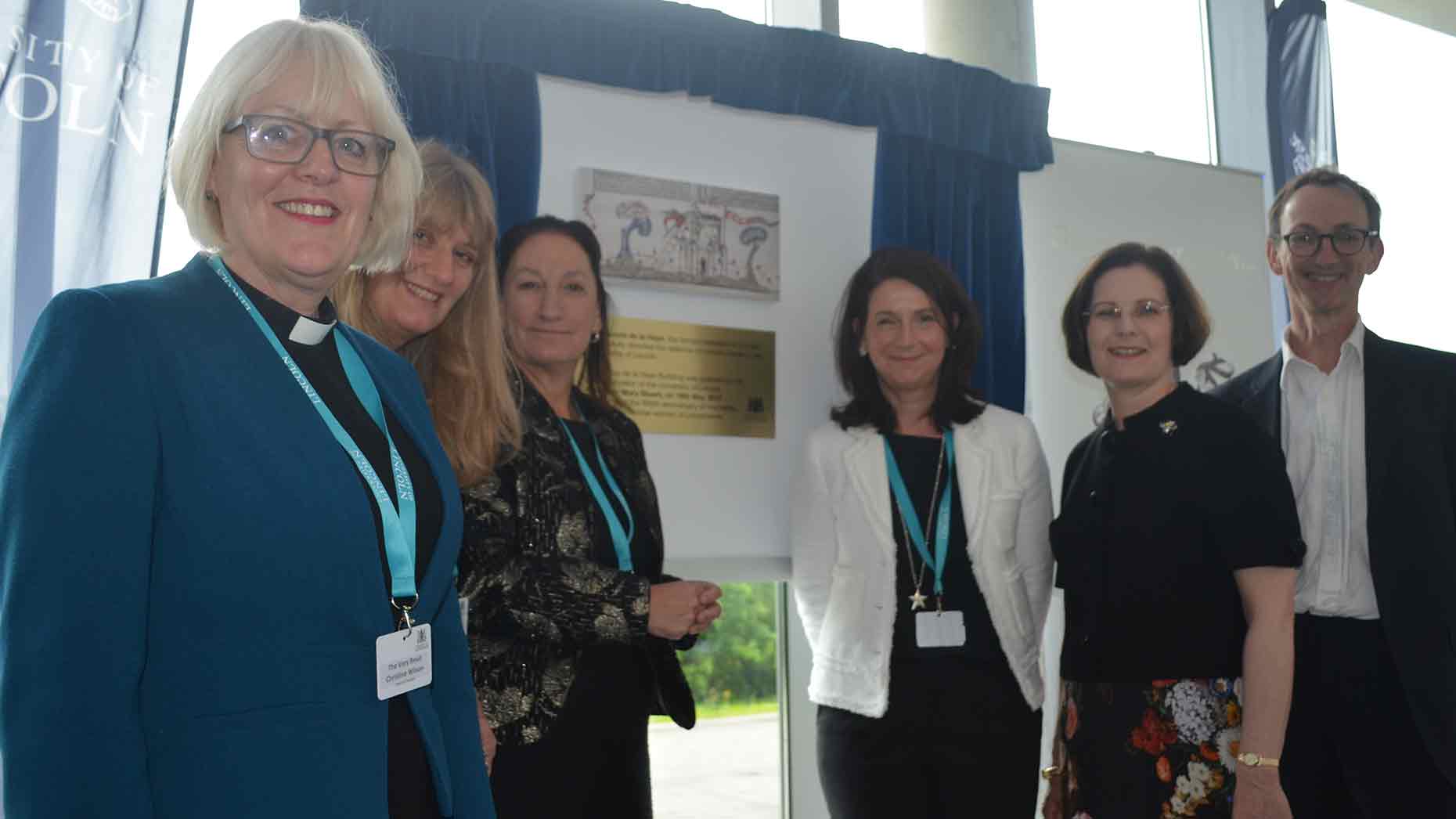 Some of Lincoln's most influential women attended a ceremony at the University of Lincoln to officially rename one of its buildings after Lady Nicola de la Haye.
The group, including Vice Chancellor Professor Mary Stuart from the university, Ursula Lidbetter, Chief Executive of the Lincolnshire Co-operative, Christine Wilson, the Dean of Lincoln Cathedral and Angela Andrews, Chief Executive at Lincoln City Council, attended the event at the Art, Architecture and Design Building on Brayford Pool Campus on Friday, May 19.
Frequently referred to as 'the woman who saved England', Lady Nicola de la Haye was the governor of Lincoln Castle during the Battle of Lincoln in 1217.
While much of England had been taken by the combined French and rebel English forces, Nicola and her troops remained loyal to King Henry III, successfully defending the castle and influencing the course of English history.
The official renaming of the building took place on the eve of the 800th anniversary of the Battle of Lincoln and celebrated the contribution of Nicola de la Haye and the other influential women of Lincolnshire past and present.
Professor Mary Stuart told The Lincolnite: "It is terribly important that we do celebrate Nicola de la Haye because she is not well known and she is such a key player in the history of the whole of England actually, not just Lincoln.
"She has just been forgotten and as a university, where we teach history and have such a fantastic history department, it really would be a mess of us if we weren't trying to highlight the success that came from Lincoln and the women of Lincolnshire."