May 8, 2017 3.33 pm
This story is over 78 months old
Lincoln man prosecuted after waste dumped in children's play area
A Lincoln man who allowed household waste including a baby bath to be dumped in a children's play area has become the latest person to be prosecuted for fly-tipping by the City of Lincoln Council. The council has issued 13 fixed penalty notices since November, and seen through two successful prosecutions at court. Last month, Anthony Eden, 26,…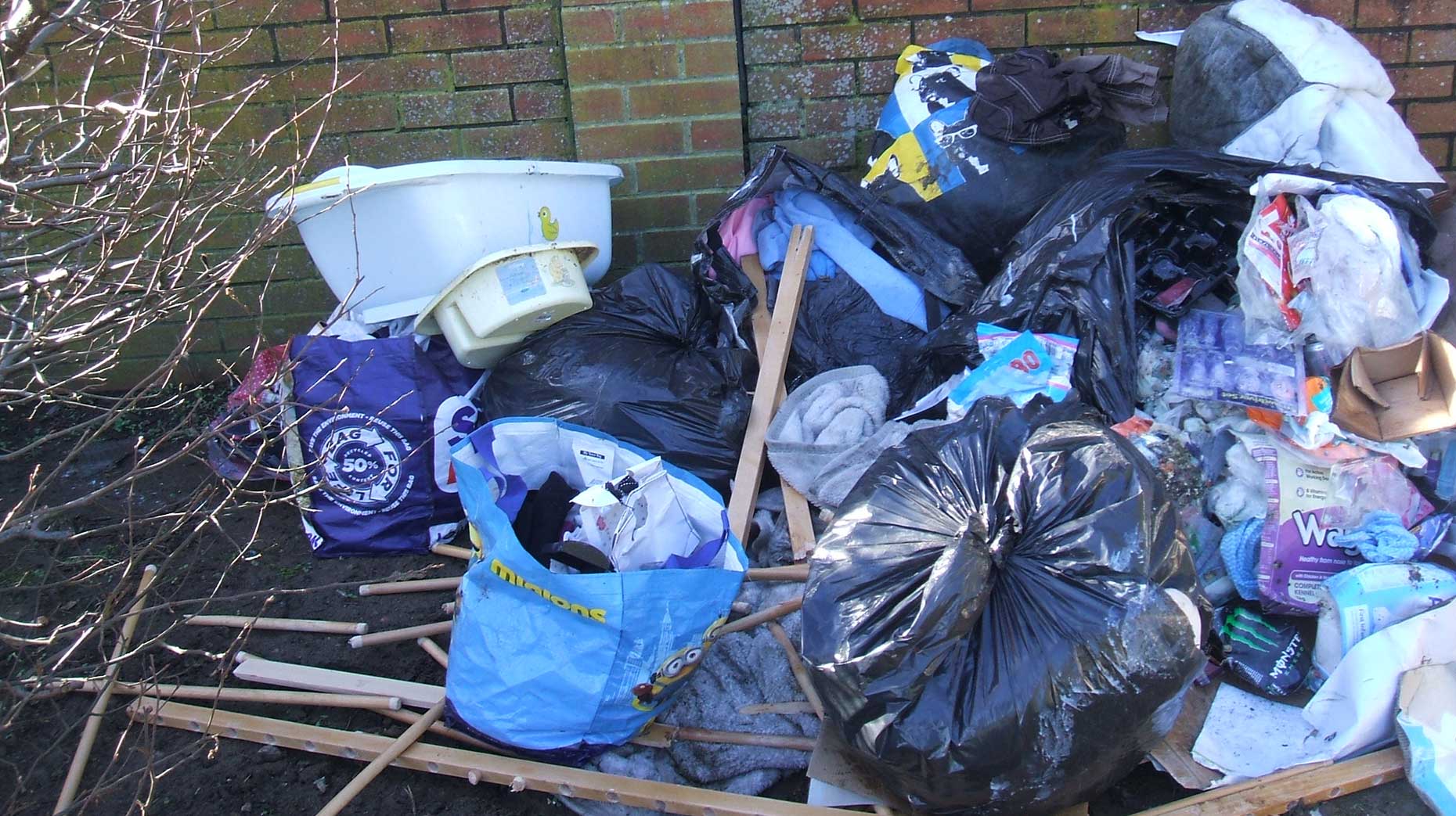 A Lincoln man who allowed household waste including a baby bath to be dumped in a children's play area has become the latest person to be prosecuted for fly-tipping by the City of Lincoln Council.
The council has issued 13 fixed penalty notices since November, and seen through two successful prosecutions at court.
Last month, Anthony Eden, 26, of Coleridge Gardens, was ordered to pay £650 by magistrates after he admitted failing in his duty to make sure waste was properly disposed of. He was fined £120 and ordered to pay £500 costs and a £30 victims' surcharge at Lincoln Magistrates' Court.
The fly-tip in Coleridge Gardens play area was discovered in March 2016, when it was reported to City of Lincoln Council.
Officers found a considerable amount of domestic waste, including two mattresses, a broken cot, a baby bath, a rotating clothes drier, loose waste and cardboard, toys, two large shopping 'bags for life' and around 10 split black bin liners.
Among the waste officers found delivery slips identifying an address in Coleridge Gardens, and invited the residents to attend an interview.
In mitigation, Eden said he had paid two white van men to remove five or six bags of refuse, a baby bath and cardboard, but not the other items that were found. He said he regretted not checking whether the men were licensed to remove waste.
Residents have a legal duty, known as the householder's duty of care, to ensure waste produced on their property is only transferred to an authorised person. Every householder should check any person who takes waste from their home has the proper authority to carry it and dispose of it properly.
Sam Barstow, Service Manager for Public Protection and Anti-Social Behaviour, said: "Not only is fly-tipping unsightly, but it can be dangerous to wildlife and to children, especially in the two instances we have taken to court, where waste was dumped on a public footpath and in a children's play area. It's also likely to attract vermin.
"The problem with fly tips is that dumping waste encourages others to dump waste and so the problem grows.
"In the last three years we've seen a rise in fly tipping in the city – in 2016 we recorded 663 incidents. Cleaning this up costs the council thousands of pounds every year and is an unnecessary burden on taxpayers.
"In the last seven months we've issued 13 fixed penalty notices, 10 of which were paid and the rest either will be or have been taken to court, where magistrates issued significant fines and costs.
"We're continuing to work with the public, especially in hotspot areas, to encourage people to report fly tips. We've also made improvements to the way we process investigations and gather evidence to enable us to enforce against fly tipping more effectively.
"These successful notices and prosecutions show that fly tipping in Lincoln will not be tolerated."
To report fly tipping go to www.lincoln.gov.uk or call 01522 873378.