May 8, 2017 3.36 pm
This story is over 78 months old
All you need to know about Lincolnshire Tech Week 2017
With only seven days left until Lincolnshire Tech Week, Lincolnshire Reporter has created a guide to the packed programme of events in celebration of the county's tech savvy and innovative companies. Lincolnshire Tech Week, Lincolnshire Digital Conference and the Lincolnshire Digital and Tech Awards are organised by Lincolnshire Business in partnership with Business Lincolnshire and will take place from…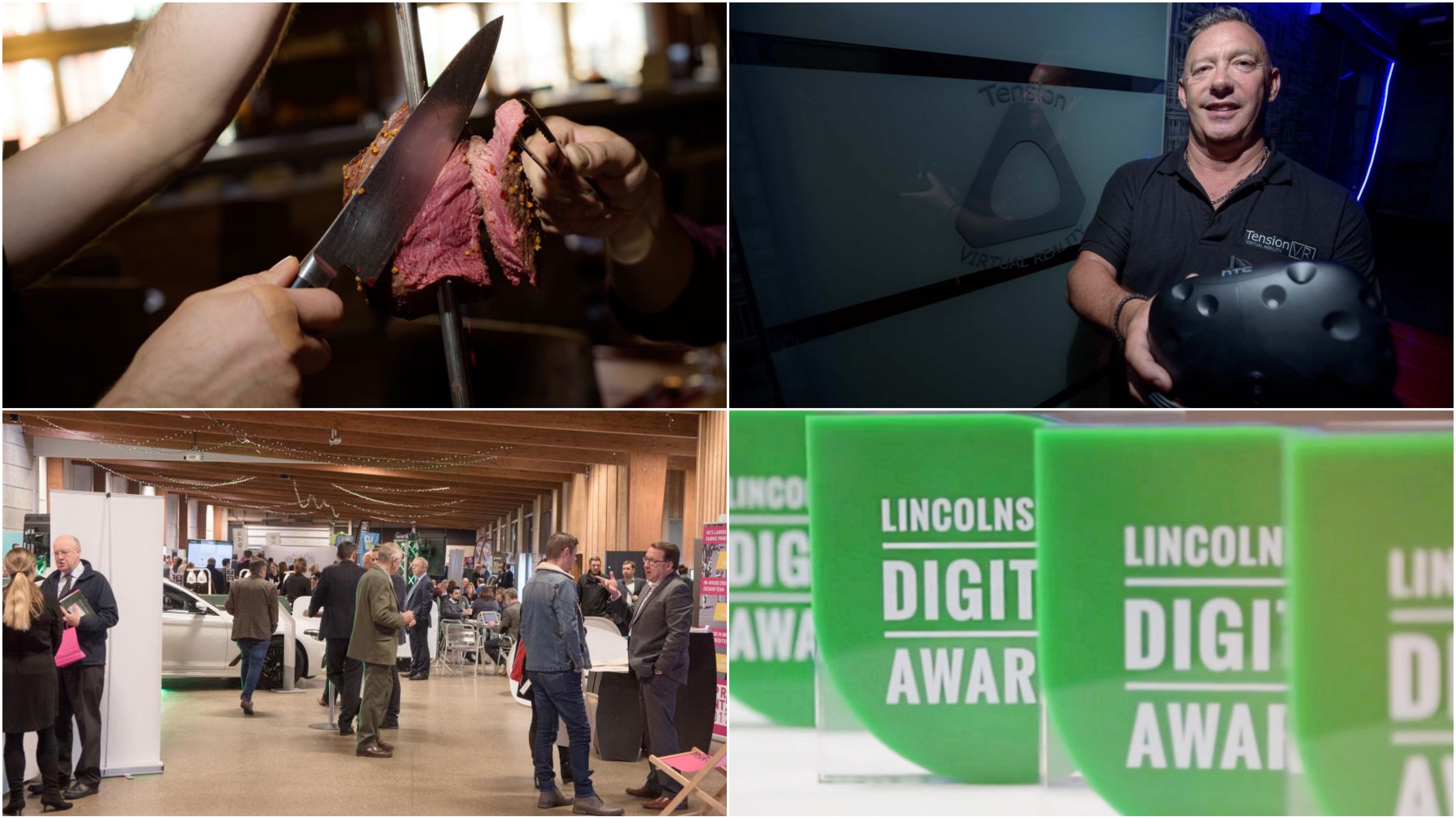 With only seven days left until Lincolnshire Tech Week, Lincolnshire Reporter has created a guide to the packed programme of events in celebration of the county's tech savvy and innovative companies.
Lincolnshire Tech Week, Lincolnshire Digital Conference and the Lincolnshire Digital and Tech Awards are organised by Lincolnshire Business in partnership with Business Lincolnshire and will take place from May 15 to 21.
Take a look at our guide to the Lincolnshire Tech Week:
---
Cyber Security Immersive Experience by Lincoln College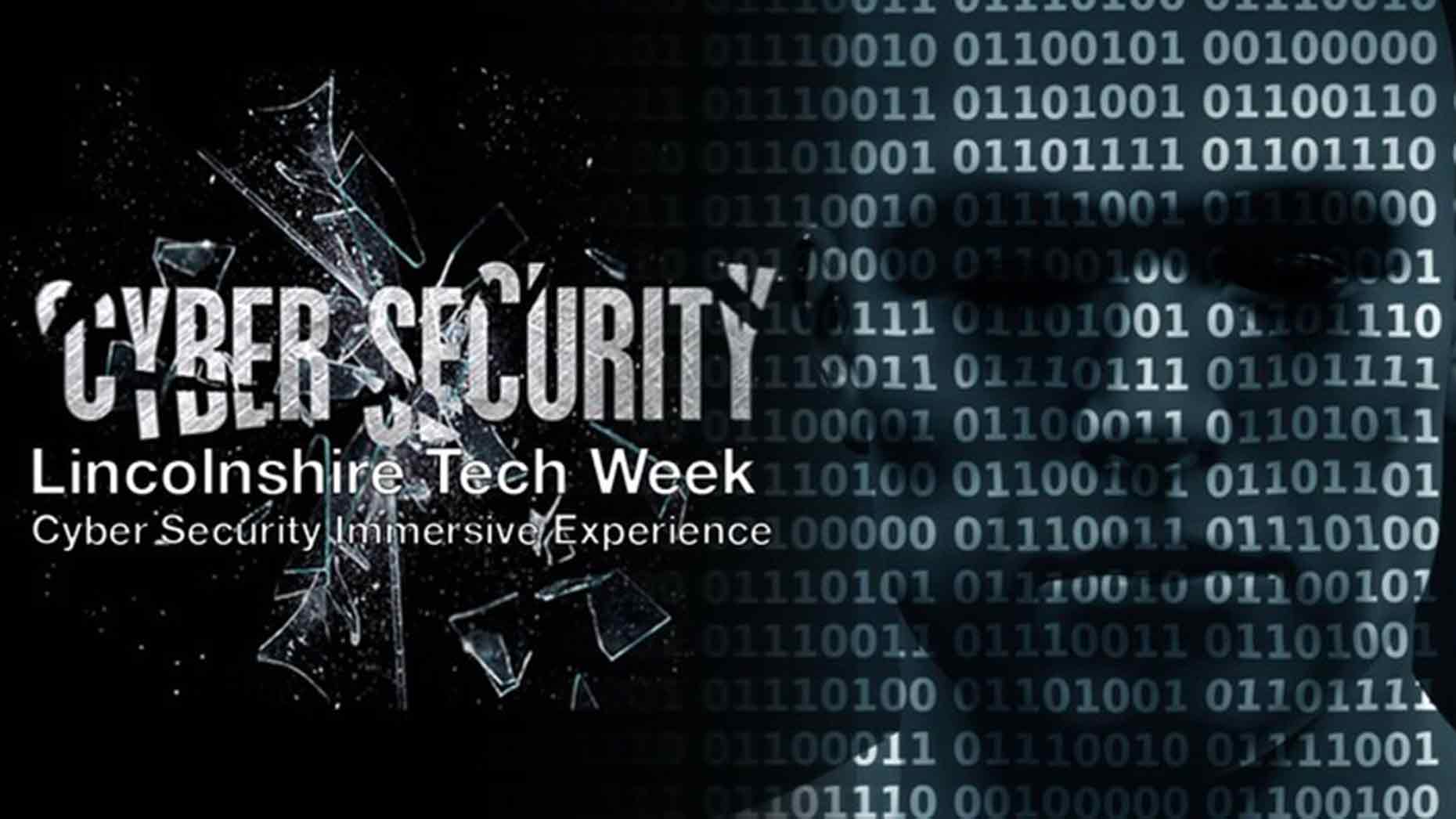 When: Monday, May 15, 8am
Where: Lincoln College, Monks Road
Price: FREE
Be prepared to be hacked – then learn how to protect your business…
Nationally-renowned cyber security expert, Stuart Green, of SJG Digital, will reveal the risks businesses face on a daily basis.
Following Stuart's presentation Leo Marsh, Insurance Specialist, will discuss the benefits of cyber insurance.
This free event will include a full English breakfast.
For more information visit the website.
---
Tech Meat-Up
When: Monday, May 15, 5.45pm
Where: Tiago, Lincoln
Price: £28
The event is aimed at tech enthusiasts and professionals to share thoughts and ideas over a number of meaty delicacies at Tiagos.
Tickets can be bought for £28, which includes all-you-can-eat and all-you-can-drink (selected wines, beers and soft drinks).
These can be purchased on the website. 
---
Digital Lincoln
When: Tuesday, May 16, 6.30pm
Where: Boole Technology Centre, Poplar Avenue, Lincoln Science and Innovation Park, Lincoln
Price: FREE
UX expert Robert Whiting will talk about design systems, including aspects such as style guides and pattern libraries, which all aid in the production of a consistent, usable interface. They help speed up, standardise and streamline development, and yet are often ignored and therefore unused.
For more information visit the website.
---
Digital Marketing for Dummies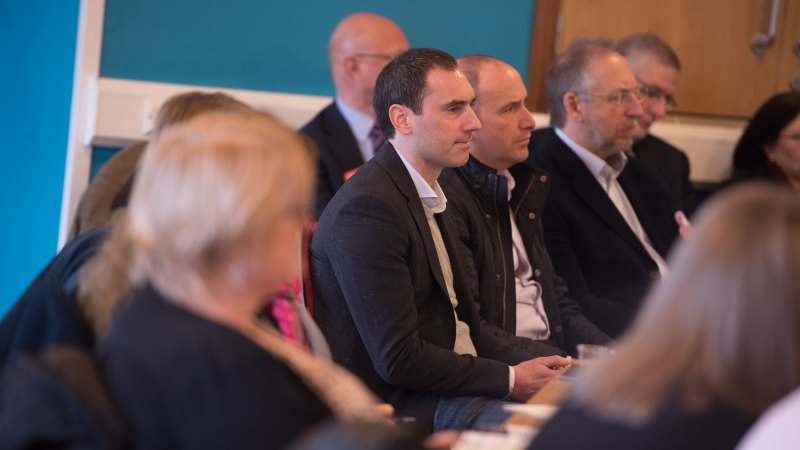 When: Tuesday, May 16, 9.30am
Where: Eventus Centre, Sunderland Road, Northfields Industrial Estate, Market Deeping
Price: FREE
Hosted by Business Lincolnshire, this taster workshop will provide a solid foundation in content marketing and SEO with references to social media and tools, which can be used to prepare for the fast-paced world of digital marketing.
The workshop will focus on:
Optimising website and social media
Producing strong digital copy
Creating a strong user experience
For more information visit the website.
---
Lincolnshire Tech Expo
When: Wednesday, May 17, 8.30am-3pm
Where: The Epic Centre, Lincolnshire Showground
Price: FREE
Organised by Lincolnshire Business, who also hosted the Lincolnshire Business Expo in January, the Tech Expo will bring businesses and brands together to help them better understand and engage with technology and stay at the forefront of their industry.
The day will showcase a range of exhibitors with their latest innovative and emerging tech platforms as well as provide insights on how best to engage with clients.
It will be held in conjunction with the Lincolnshire Digital Conference.
Key exhibitors include:
Tension Virtual Reality – Tension VR in Lincoln is the UK's first virtual reality venue, providing entertainment, business and educational services. Experience first hand what is probably one of the most innovative technologies available today – virtual and augmented realities are said to be the future of advertising and marketing.
Tesla Motors – Tesla's mission is to accelerate the world's transition to sustainable energy. Tesla is not just an automaker, but also a technology and design company with a focus on energy innovation. There is a huge range of financial benefits of owning a zero emissions vehicle.
The Tech Hub – 

All kinds of businesses can benefit from The Tech Hub, which allows individuals access to state-of-the art technologies, such as 3D printers, CAD software, 3D scanners and more. The hub also offers a range of workshops on how to use tech equipment as well as one-to-one support for business improvement related to tech.
The Lincolnshire Tech Expo will also be showcasing the Microsoft HoloLens – the first self-contained, holographic computer, enabling you to engage with your digital content and interact with holograms in the world around you.
For more information visit the website.
---
Lincolnshire Digital Conference
When: Wednesday, May 17, 8.30am-3pm
Where: The Epic Centre, Lincolnshire Showground
Price: FREE
Seminars and workshops will be held throughout the day involving a wide range of speakers from across the UK, who want to inspire and share their ideas on how to utilise digital and tech in business.
Each session or workshop will focus on practical tips for attendees to take away, equipping them with the skills and understanding to address how business can be improved with tech.
Key seminars include:
Nigel Lee, Lulu Press & Glasstree – Nigel is the CEO & founder of the number one self publishing platform in the world Lulu Press, as well as Glasstree.com. In his 30 minute seminar Nigel will talk about how he has achieved global success.
Robin Lee & Michael Ball, Streets Chartered Accountants – 

This presentation is ideally suited to the tech savvy business owner who likes the idea of managing their finances digitally as well as those who will need to get to grips with HMRC's introduction of Making Tax Digital.

Mark Castle, VRtize – 

In this interactive session, founder of London advertising and analytics startup VRtize Mark Castle will discuss the use and effectiveness of virtual and augmented reality as a modern marketing method.

Kate Strawson, Shooting Star PR – 

Kate Strawson will look at social media and its uses in gaining a new target market, and developing and promoting specific products and services. 
For more information and to book seminars visit the website.
---
Lincolnshire Digital and Tech Awards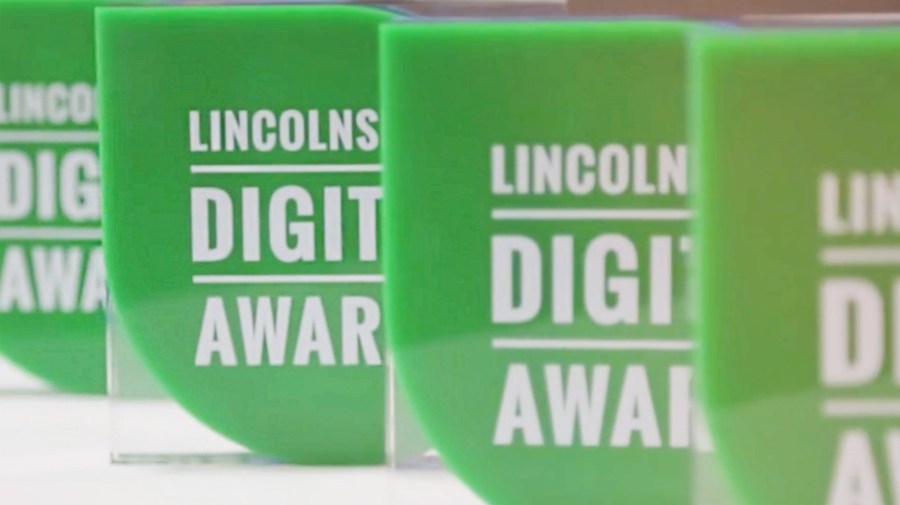 When: Thursday, May 18, 6.30pm
Where: The Epic Centre, Lincolnshire Showground
Price: £49+VAT
Originating from the Lincolnshire Digital Awards, the event has been revitalised and expanded to recognise Lincolnshire's most innovative and creative digital technology companies.
A judging panel, made up of business leaders and experts from across Greater Lincolnshire, met on Wednesday, April 26 to give their verdict on the record number of applications.
Click here to see the full list of this year's finalists.
The awards ceremony itself provides the perfect platform for individuals and businesses alike to showcase their digital and tech achievements, as well as network with CEO's, entrepreneurs and other key individuals from the tech and digital sectors.
Attendees will also be treated to a seven course Lincolnshire Champions tasting menu, celebrating an abundance of locally-sourced dishes, as well as entertainment on the night.
Tickets for the awards ceremony are available on the Lincolnshire Digital Awards website.
---
Lincoln 24hr Hack
When: Friday, May 20- Saturday, May 21
Where: Boole Technology Centre, Poplar Avenue, Lincoln Science and Innovation Park, Lincoln
Price: FREE
This 24-hour coding competition will allow teams of up to four people to compete for some fantastic prizes by starting with an idea and building it into something.
Hardware hacks, software hacks, API mashups, funny things, arty things, noisy things. Whatever you decide to create, you've got 24 hours to do it.