Lincoln sleeping bag collection set for Calais refugees
A Lincoln campaign group are sending out an urgent appeal for donations of sleeping bags for refugees in Calais. On Saturday, May 27 Compassionate Lincoln are holding a collection in aid of supporting refugees in Calais. The collection is being held at Bishop Grosseteste University car park from 8:30am until 4:00pm. Every month thousands of sleeping…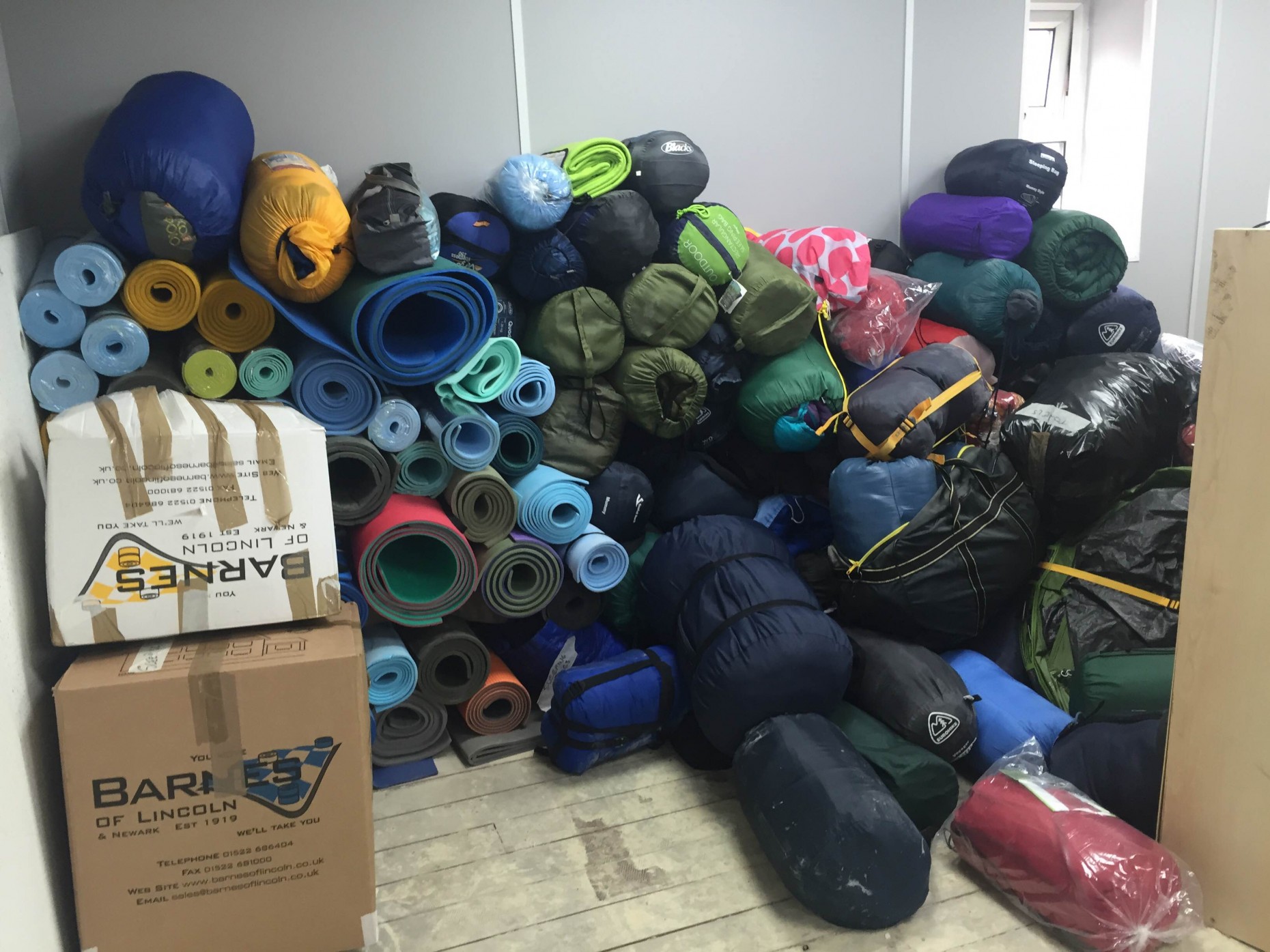 A Lincoln campaign group are sending out an urgent appeal for donations of sleeping bags for refugees in Calais.
On Saturday, May 27 Compassionate Lincoln are holding a collection in aid of supporting refugees in Calais. The collection is being held at Bishop Grosseteste University car park from 8:30am until 4:00pm.
Every month thousands of sleeping bags are donated to the people in refugee camps, including refugees who are being forced to sleep in the surrounding woodland and fields. However, reports from the camps indicate stocks are running low.
Compassionate Lincoln are asking for any donations of clean, good condition sleeping bags, roll-mats, blankets and tents.
Collection-organiser, Holly Munro said: "We know that there are lots of people in the city who continue to be really concerned about the refugee crisis and know that just because it isn't on the news every day, the need hasn't gone away.
"This collection is a really practical way of sending love and support to refugees and the charities working to support them so if people are able to donate the items we're collecting it will be really gratefully received."
In addition to warm sleeping items, people are being asked to put together 'dignity bags' which will be sent to women and girls in Syria and Iraq as part of a campaign by the Samara's Aid Charity – http://www.samarasaidappeal.org/.
Dignity packs should include all of and only the following (new and unused) items:
Sponge or body puff
Soap x3/4 bars (no liquids)
Toothbrushes (multipack)
Toothpaste
Roll-on Deodorant (no aerosols/glass)
Sanitary towels x4 packs (no tampons)
Panty liners x2 packs
Nail clippers
Pack of knickers
4/5 pairs (medium size)
Hairbrush
Tub of face/hand cream
Tub of Vaseline or similar
Plastic box/tub with lid (to keep soap in)
The Lincoln community group aims to identify practical solutions to challenging situations. There recent campaigns include the introduction of The Warm Rail and The Big Lincoln Soup (both in Lincoln). Compassionate Lincoln thrives to help and support Lincoln's community and local charities as much as they can.