May 9, 2017 10.19 am
This story is over 55 months old
Overnight closure of Grantham A&E set to continue for at least three months
A United Lincolnshire Hospitals Trust board meeting will today recommend that the current overnight closures of Grantham A&E should continue for at least three more months. The widely-criticised decision to close Grantham's A&E department at night was made in August 2016 due to a chronic staffing shortage. Reviews since have seen opening times increased by one…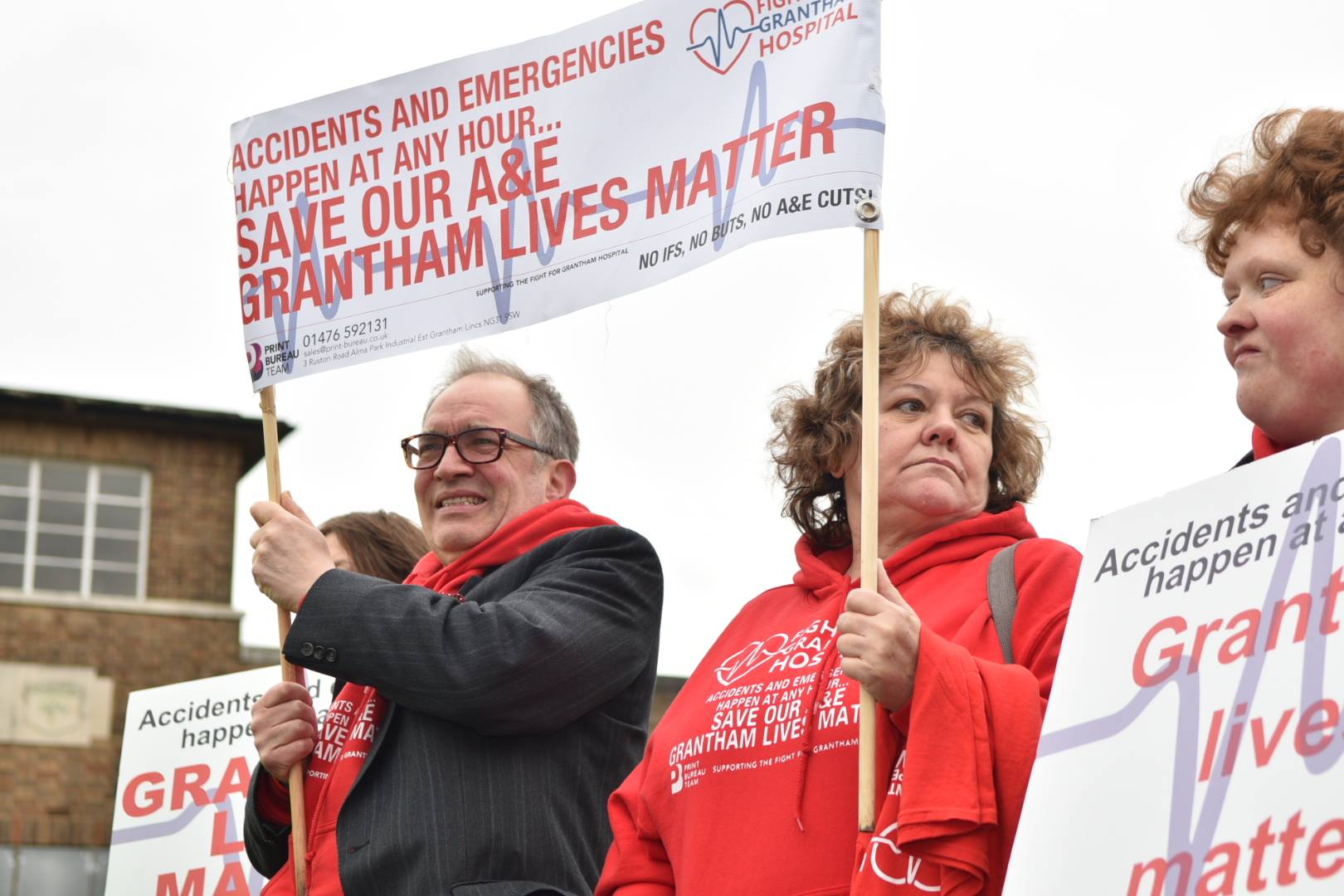 A United Lincolnshire Hospitals Trust board meeting will today recommend that the current overnight closures of Grantham A&E should continue for at least three more months.
The widely-criticised decision to close Grantham's A&E department at night was made in August 2016 due to a chronic staffing shortage. Reviews since have seen opening times increased by one hour only in the time from March.
A trust board meeting on May 9 will consider a report outlining the performance of the emergency department since August and the impact of current opening times at the hospital's A&E department – between 8am and 6.30pm.
The trust has stated numerous times that it is committed to reopening the A&E department fully once the recommended staffing levels are met. Despite recruitment drives since August, the report notes that there are still a number of vacancies in the department, including a reduction in junior medical staff from 10 to five.
In total, there has been a slight increase in the number of patients attending Lincoln and Pilgrim A&E departments since the changes and the trusts stated there has been no significant change to 999 conveyances to each.
The trust has received comments from other health trusts, ambulance services and organisations in the county. While NHS trusts did not note specific issues, Lincolnshire Police have estimated that around 11 additional hours of workload per week by officers operating in the area have been directly caused by the closure.
In summary, the report by Dr Neill Hepburn, Interim Medical Director, states: "Since the overnight closure of A&E at GDH, the overall impact on ULHT remains more or less unchanged since last reviewed by the Trust Board in February 2017."
He goes on to describe the recruitment of trained medical staff as "very fragile".
"When the decision was taken in August to reduce the opening hours of the Grantham A&E, a threshold of a minimum of 21 wte middle grade doctors would be required to safely staff the three A&E departments (Lincoln, Pilgrim and Grantham).
"This report has demonstrated that although the recruitment drive has led to a gradually improving picture in medical staffing, it will not reach the minimum threshold to open 24/7 by May 17 and remains doubtful thereafter."
The overnight closure will be reviewed again by the trust board in August, a year on from the original decision.
---
ALSO SEE: Passionate Grantham residents speak out against 'ludicrous' A&E closure
---