June 27, 2017 9.49 am
This story is over 52 months old
John Marriott: It really is time to tackle the housing crisis
Having a secure roof over your head, along things such as having good health and a means of earning your living, has got to be one of the essentials we should all hope to enjoy. It was certainly something that my family was hoping for at the end of World War Two, which left us…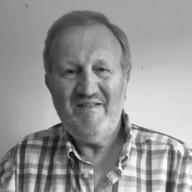 Having a secure roof over your head, along things such as having good health and a means of earning your living, has got to be one of the essentials we should all hope to enjoy.
It was certainly something that my family was hoping for at the end of World War Two, which left us living with relatives in the kind of austere world that makes today's look like a walk in the park.
My home town of Leicester was typical of places up and down a country that, despite a national debt of well over 200% of GDP (compared with around 75% at the height of the 2008 financial crisis) managed to house and rehouse people and families by leading a massive house building programme nationwide.
In 1950 my own parents became the proud occupants of a brand new council house. Over 300,000 homes were built every year during that decade and beyond of which around 250,000 in each of those years were local authority controlled.
Not all admittedly were of superb quality (I'm thinking particularly of some of those infamous concrete tower blocks, erected mainly in the 1960s, that are thankfully no longer around); but most are still providing people with a home to this day. 
Currently around 64% of Britons 'own' their own home, down slightly from the figure at the turn of the century; but around 20% higher than in Germany, for example.
At the end of World War Two that figure was around 26%.
With council/social housing to rent now unfairly considered by some to be a stigmatised last resort, there appears still to be the desire on the part of successive governments to encourage more people on to the property owning ladder by their insistence that planning authorities stipulate that each large to medium size development includes a proportion of so called 'affordable housing'.
The problem is how you define 'affordable' and how you can get onto that ladder today if you are of modest means.
They reckon the average age of a first time buyer in London is now around 43 and I wonder how many first time buyers there and elsewhere have actually been helped by the 'bank of mum and dad' to get that deposit.
Let's be honest. Not everybody is capable, for a variety of reasons, of handling a mortgage.
Others just prefer the flexibility of renting. Why should we assume that everyone aspires to own their own home?
One of the arguments of the advocates of the 'right to buy' scheme was that many long term tenants had probably bought their properties many times over and that ownership would engender more pride than just a tenancy. There may be a point in this.
Unfortunately, the government's insistence back in the 1980s that local councils had to use the receipts from the sale of their properties to sitting tenants primarily to service debt meant that, with many of their more desirable properties sold off, their housing stock was reduced and many were forced occasionally to rely on expensive and often unsuitable short term alternatives such as hotels and B&Bs to accommodate potentially homeless people, whom they had a statutory duty to house.
Add to that the fact that many local types of council have now effectively washed their hands of their housing stock by transferring it to Housing Associations and you can see that the ability of local government to react to local need is severely limited. (You could argue the same when it comes to education.)
Before Lady Thatcher's 'Right to Buy' was launched in the 1980s 42% of Britons lived in council controlled homes. Today I believe that figure is around 8%.
In 2016 the House of Lords Economic Affairs Committee reported that we needed to build around 300,000 new homes per year for the foreseeable future in this country in order to solve the housing crisis.
Now, I'm no expert on housing but I do know from my recent experience as a member of the Central Lincs Strategic Planning Committee that many people still question the need for us locally to have to build many more houses.
After all, there are currently well over 600,000 empty properties nationwide which also includes those that are classed as second homes.
 
Whether we build loads more new homes or not, price has got to be the key factor.
What I do know is that it was cheaper to buy a house when I started out 50 years ago than it is today, and easier to rent one too.
When I first considered buying a house back in the late 1960s three months of my teacher's salary would have been enough for a deposit on a brand new home. That is certainly not the case today, unless you happen to be earning well above the average income.
Incidentally, my only regret about going to work abroad between 1970 and 1974 was not buying a house before I left and renting it out in my absence as prices quadrupled in the four years I was away!
When people of my generation did get a foot on the property ladder and if they were prepared to move regularly, what they had was a massive opportunity to make money, at least in terms of the property.
Many people who started out with, say, a modest terrace valued in 1970 at around £6,000 might today be living in a detached property worth anything from £200,000 to £500,000.
If food prices had increased by the same amount as housing over that period, a carton of milk would now cost around £10!
As supply failed massively to keep up with demand over the next few decades, despite a short period of negative equity in the late 1980s, house prices have generally continued to skyrocket.
Indeed many economists still judge the buoyancy of the economy by how much these prices increase year by year. Many people have learned to rely on this particular nest egg for their economic wellbeing.
It's also an important part of the equation when it comes to their social care.
How often have I heard as a councillor the argument from opponents of this or that scheme that it will have a detrimental effect on the value of their property?
So any attempt to curb or even reduce the price of homes will undoubtedly cause howls of protest from those already safely installed on the property ladder; but surely that may possibly be a consequence of increasing supply to meet demand.
It is more important to give the maximum number of people a secure roof over their heads whether they want to rent or to buy and the answer, in my opinion, is to return responsibility for a much larger amount of housing provision to local councils and allow them to borrow if necessary to finance further construction.
Whilst still the crucial player in the housing market, the private sector should not have it all its own way, particularly those developers currently sitting on large parcels of land on which planning permission has already been granted, just waiting for the prices to rise before making a start. Perhaps the prospect of compulsory purchase might concentrate their minds.
Schemes involving shared equity are fine as long as they don't allow 'stair-casing' and thus prevent a property being bought outright. Offering housing at an 'affordable' price aimed at first time buyers without any conditions attached might end up with much of it being bought up by more affluent homeowners with a bit of capital in order to gain extra income from renting it out.
Then there's the problem of trying to get planning permission in places like Oxford, Cambridge and London, where cheaper houses are desperately needed; but where nimbyism rules.
Nearer to home, three years ago City of Lincoln Council announced a £15 million scheme to build 150 homes by the end of the decade.
This was a step in the right direction that needs to be replicated, if it hasn't been already, in many other local authorities.
Now that we at last have a Local Plan in Central Lincolnshire Lincoln, West Lindsey and North Kesteven will have the ammunition they need to fight speculative developers who have been trying to sneak plans under the radar for far too long.
Innovative building methods such as prefabrication should be considered as should, for example, the installation of solar panels, where appropriate, as standard.
Many of the 'prefabs' erected as temporary accommodation after the last war are amazingly, thanks to refurbishment, still providing excellent accommodation to this day.
Similarly, PRC (pre-reinforced concrete) homes have been the subject of renovation schemes up and down the country, notably in the North Kesteven area in the early 1990s.
It didn't come cheap but take a look, for example, at North Hykeham's Shuttleworth estate to see what can be achieved.
I know that not all building innovations have stood the test of time but hopefully lessons have been learned, including from the most recent cladding scandal. Whether they are building a town house or an executive mansion, developers, builders and councils must not be allowed to cut corners.
 
The post war Labour government had the courage to tackle what was a far worse housing crisis, despite massive financial constraints, so what about our Tory government today? As they say; "Where there's a will…." The days of leaving such matters exclusively to the private sector are surely over.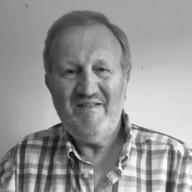 John was a councillor for thirty years, finally retiring in 2017. A schoolteacher by profession, he served on the North Hykeham Town Council (1987-2011), the North Kesteven District Council (1987-1999, 2001-2007) and the Lincolnshire County Council (2001-2017). He was also a County Council member of the former Lincolnshire Police Authority for eight years until standing down in 2009. In 1997 he was the Lib Dem Parliamentary candidate for Sleaford and North Hykeham. He is currently not a member of any political party.