June 12, 2017 1.52 pm
This story is over 54 months old
'This is going to end in tears': Van and 4×4 slalom past oncoming traffic in suicidal race
You would think cars racing and taking it in turns to overtake each other would only be seen on a track, but not in Boston. A Range Rover and a van were spotted in Boston dangerously overtaking each other one after another by Facebook user Bill Philip. Please be aware the video contains language that…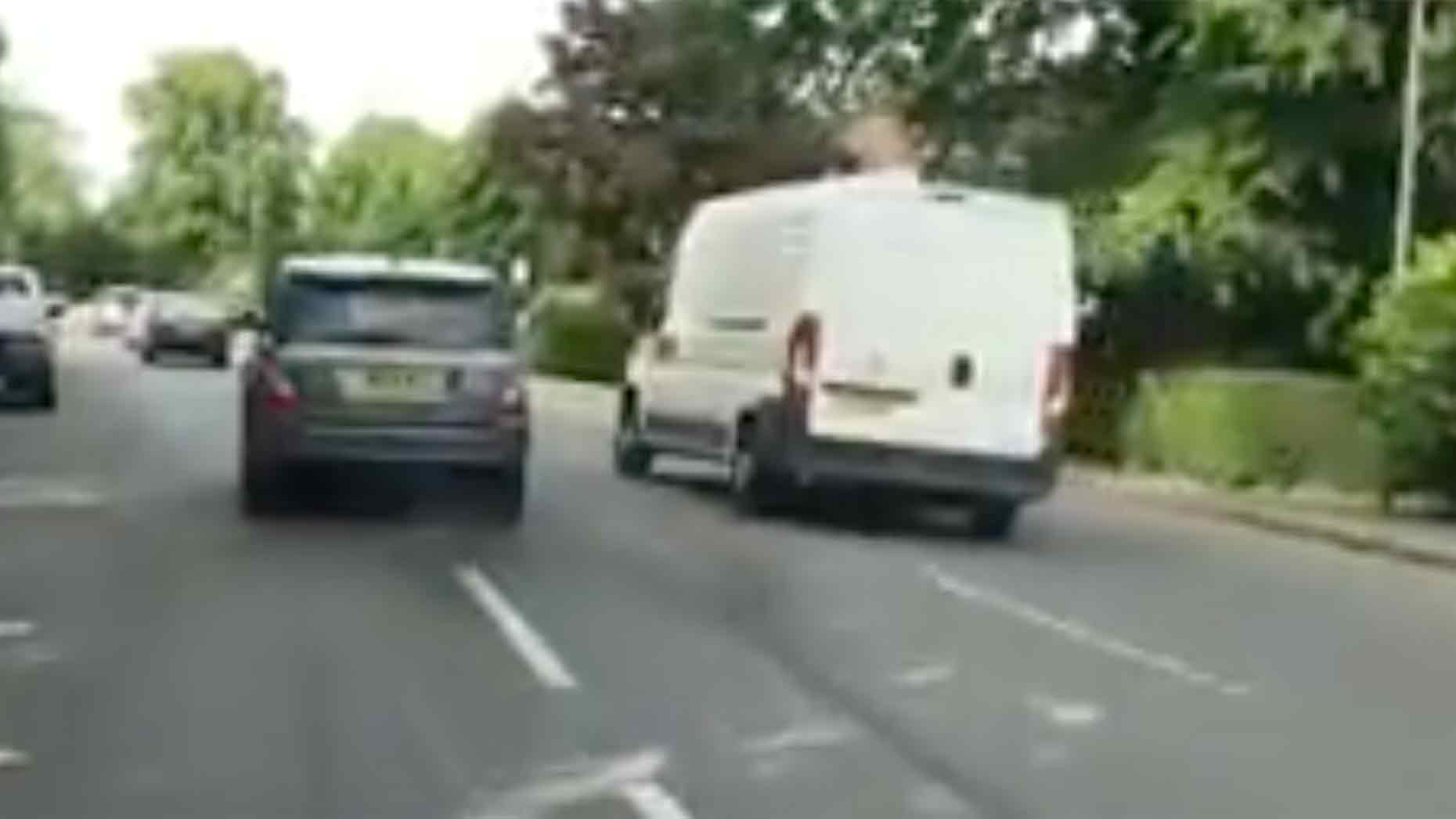 You would think cars racing and taking it in turns to overtake each other would only be seen on a track, but not in Boston.
A Range Rover and a van were spotted in Boston dangerously overtaking each other one after another by Facebook user Bill Philip.
Please be aware the video contains language that some viewers may find offensive:
The video shows both the van and 4×4 narrowly miss oncoming traffic in an attempt to overtake each other.
One person, who can be heard on the video, said: "This is going to end in tears."
People commenting on the video were less than complimentary about the dangerous driving.
Andrew Parrish said: "It is no wonder as to Lincolnshire has some of the highest road casualty rates in the UK with people like that driving."
Patrick Kearns added: "The road on the first part has entrances to three schools.
"The second has the exit to the hospital.
"Lucky no children or ambulances were on their racetrack."
---
Have you caught any footage of lane cutters, dangerous driving or general road rage? Get in touch by emailing [email protected]