July 20, 2017 10.32 am
This story is over 76 months old
Lincoln MP calls for meeting with Veolia over Long Leys Road waste site appeal
Member of Parliament for Lincoln Karen Lee has said she remains of the view that Long Leys Road would be the 'wrong location' for a much-disputed waste transfer site. The MP has called for a meeting with applicants Veolia, who last month announced they would be challenging a previous rejection of the plans. Veolia to challenge refusal…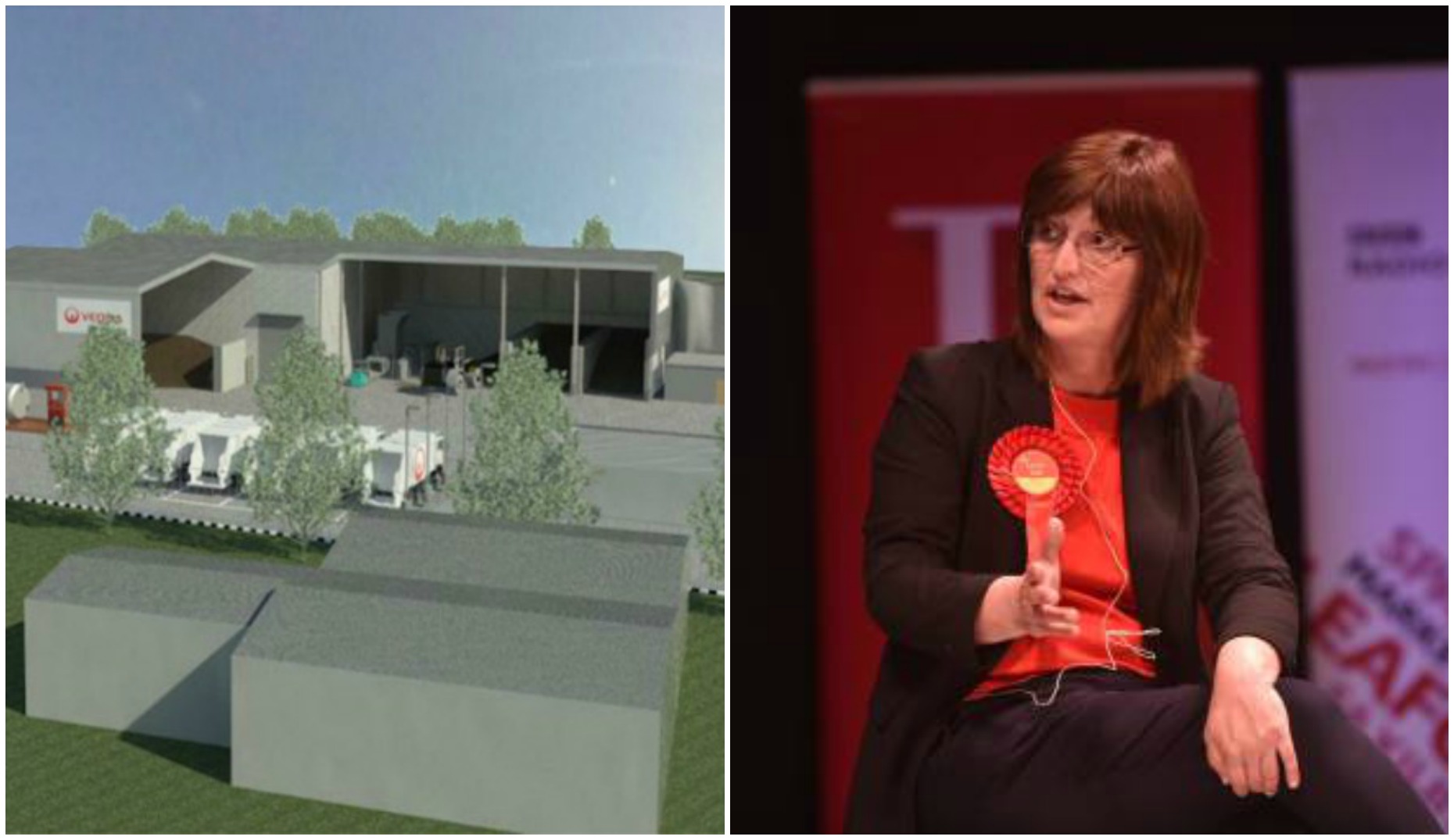 Member of Parliament for Lincoln Karen Lee has said she remains of the view that Long Leys Road would be the 'wrong location' for a much-disputed waste transfer site.
The MP has called for a meeting with applicants Veolia, who last month announced they would be challenging a previous rejection of the plans.
The environmental services company said that it would appeal the decision made by Lincolnshire County Council to refuse the plans, which consisted of a new waste facility based on its current lorry depot off Long Leys Road.
The 12m high facility would have replaced the current depot and would have been capable of processing 46,500 tonnes of non-hazardous commercial waste each year.
MP Karen Lee had, in her previous role as a councillor, opposed the plans.
She said: "I have been contacted by local residents and councillors over the announced plan earlier this month by Veolia to appeal the decision taken by the planning committee.
"As a local councillor at the time the decision was taken, I fully supported local residents in opposing the proposal for a waste transfer site and I am still of the view that Long Leys Road is the wrong place for it to be built.
"As yet I don't know the grounds for the appeal but given the strength of feeling from local residents and councillors then and now I am seeking a meeting with Veolia and Carholme councillors to see what can be done."
County councillor Robert Parker and Carholme city councillors Neil Murray and Tony Speakman added in a joint statement: "We are very disappointed that Veolia have decided to lodge an appeal despite knowing the strong opposition to their proposal and the clear decision of the planning committee.
"We hope to meet with representatives from Veolia next week to see if there is any way forward that protects the interests of local residents."
Residents and local councillors protested the proposals throughout the previous consultation period, some suggesting the facility would lead to unacceptable levels of traffic, smells, noise, air pollution and vermin.
In total, 347 people opposed the application and 622 residents signed a petition against the plans.
Veolia now have until August 6, 2017 to formally lodge an appeal with the Planning Inspectorate.
A spokesperson for Veolia said previously: "Veolia has decided to appeal the decision to refuse permission for our proposed development at Long Leys Road in Lincoln.
"We remain firmly of the view that development to allow enhanced activity on site is an appropriate course of action and our appeal will focus on demonstrating that to the planning authority.
"We will update local residents and neighbouring businesses in due course and we intend to provide an opportunity for interested parties to visit our site at an upcoming open day.
"A date for the appeal submission is yet to be decided."