August 4, 2017 12.40 pm
This story is over 52 months old
Beautiful and rare albino seal rescued by Lincolnshire sanctuary
An adorable albino seal has been rescued by staff at Natureland Seal Sanctuary in Skegness. The seal, which was rescued from Chapel St Leonards, is the eighth albino pup to be taken in by Natureland in over 50 years. When the seal was rescued on Wednesday, July 26, it was just 10kg, orphaned, underweight and…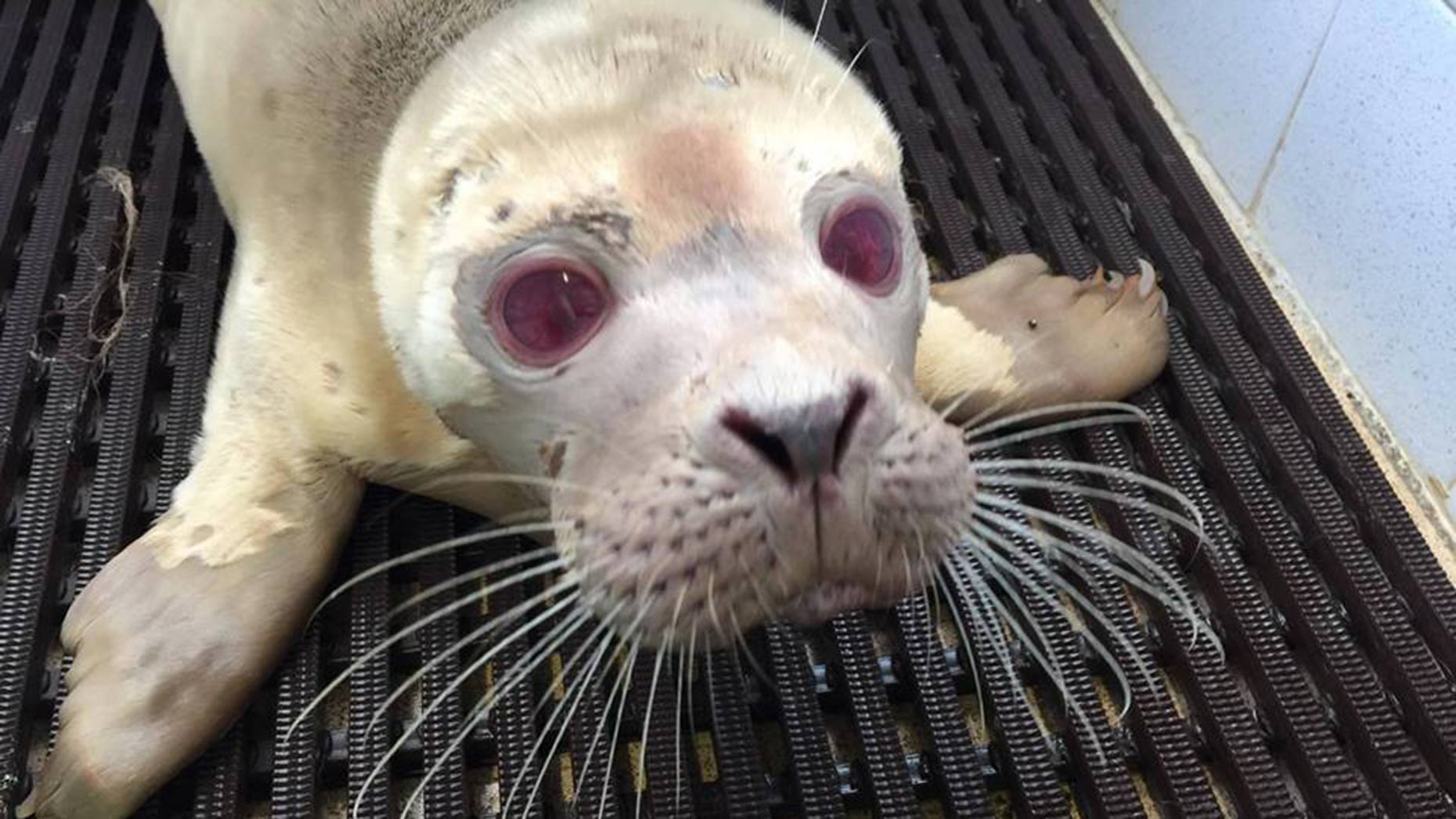 An adorable albino seal has been rescued by staff at Natureland Seal Sanctuary in Skegness.
The seal, which was rescued from Chapel St Leonards, is the eighth albino pup to be taken in by Natureland in over 50 years.
When the seal was rescued on Wednesday, July 26, it was just 10kg, orphaned, underweight and was wounded.
Staff took him in and named him Elmo.
Elmo is pure white and has pink eyes, caused by his albinism.
A spokesperson for Natureland Seal Sanctuary posted on their Facebook page: "Last Wednesday, our rescue team was called out to Chapel-St-Leonards to rescue a baby seal found on the beach.
"Elmo was two or three weeks old when he was rescued and weighed approximately 10.1kg, he was orphaned, underweight, had wounds to his rear flippers and side of his face, a mouth infection and what was thought to be a severe case of dehydration.
"However, the redness of Elmo's eyes was not caused by dehydration, but a rare condition called albinism.
"This very rare albino Harbour seal pup lacks pigmentation or colouration, resulting in white hair and pink eyes, and he is certainly just as adorable as the others.
"Elmo is only the eighth albino seal pup to be rescued by Natureland in over 50 years!"