August 4, 2017 11.24 am
This story is over 75 months old
Knightmare! ANOTHER Lincoln trail sculpture damaged
Organisers of the Lincoln Knights' Trail have once again removed a sculpture from the route after it was damaged. In what police are calling an act of vandalism, the co-operative knight on Sincil Street was discovered on its side next to its base this morning. It had been removed from its brackets. The damage was first…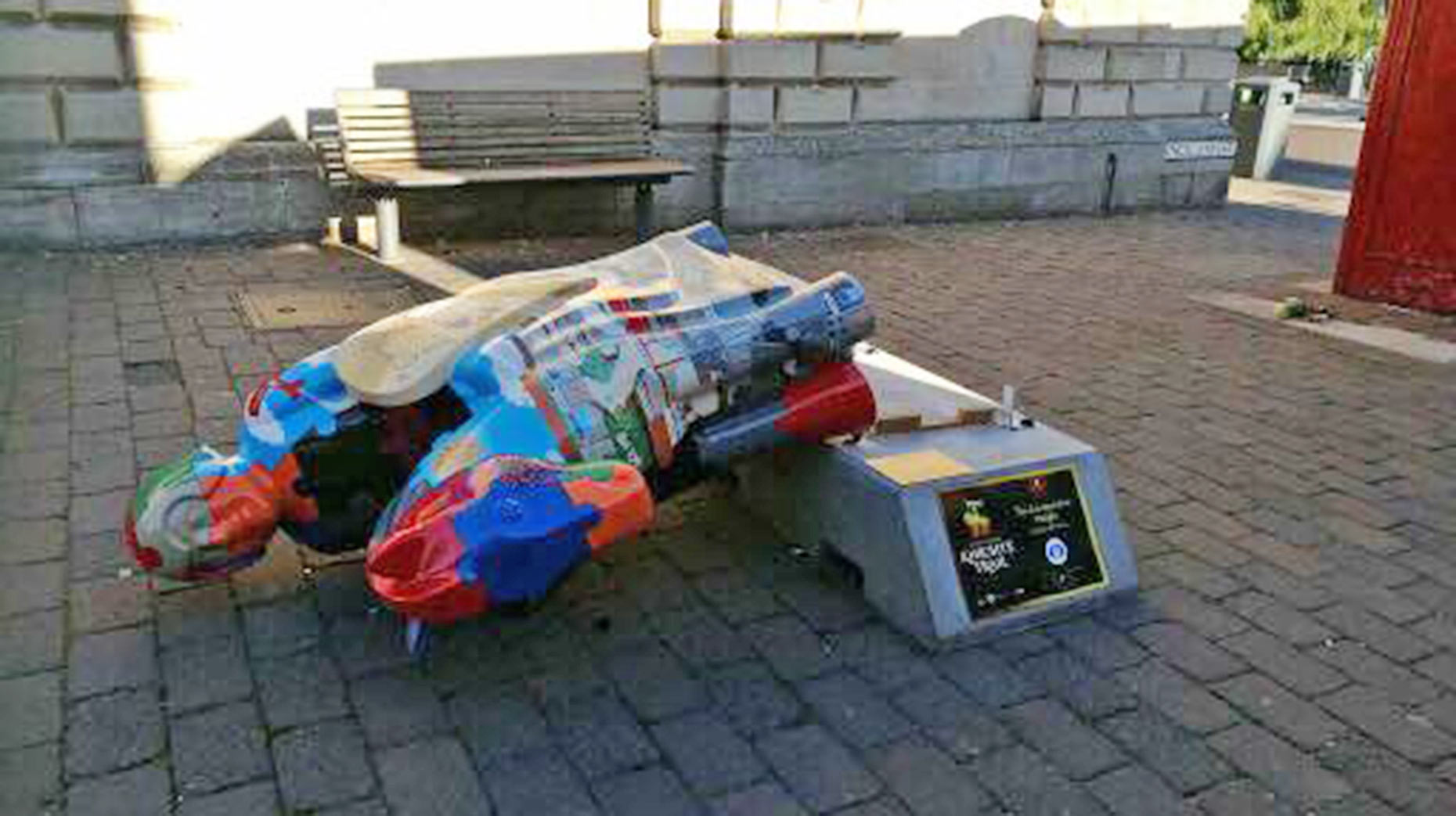 Organisers of the Lincoln Knights' Trail have once again removed a sculpture from the route after it was damaged.
In what police are calling an act of vandalism, the co-operative knight on Sincil Street was discovered on its side next to its base this morning. It had been removed from its brackets.
The damage was first reported at around 6am on the morning of Friday, August 4.
Matt Corrigan from Lincoln BIG told The Lincolnite the statue had been pulled loose from its bays and work was needed to fix the lugs on the plinth.
It is expected that the sculpture will be back out on the trail tomorrow.
A Lincolnshire Police spokesperson said: "We are appealing for any witnesses to contact us on 101, or to report anonymously please call 0800 555 111. Incident reference is 98 of this morning. We will update as our investigation develops."
The news comes just weeks after two Lincoln knights were targeted by two drunken RAF personnel. Kenneth Armstrong, 20, and David Bateman, 24 were both fined this week after causing £3,000 of damage.
The pair had been caught on CCTV ripping the knights from their plinths and chucking one of them in the river.
It was later recovered by police officers.
Warnings have also been issued in the past when people were spotted attempting to 'ride' the statues.