August 25, 2017 2.35 pm
This story is over 75 months old
Lincoln kitten left with hook in her eye after freak bungee cord accident
One lucky kitten to still have her eye.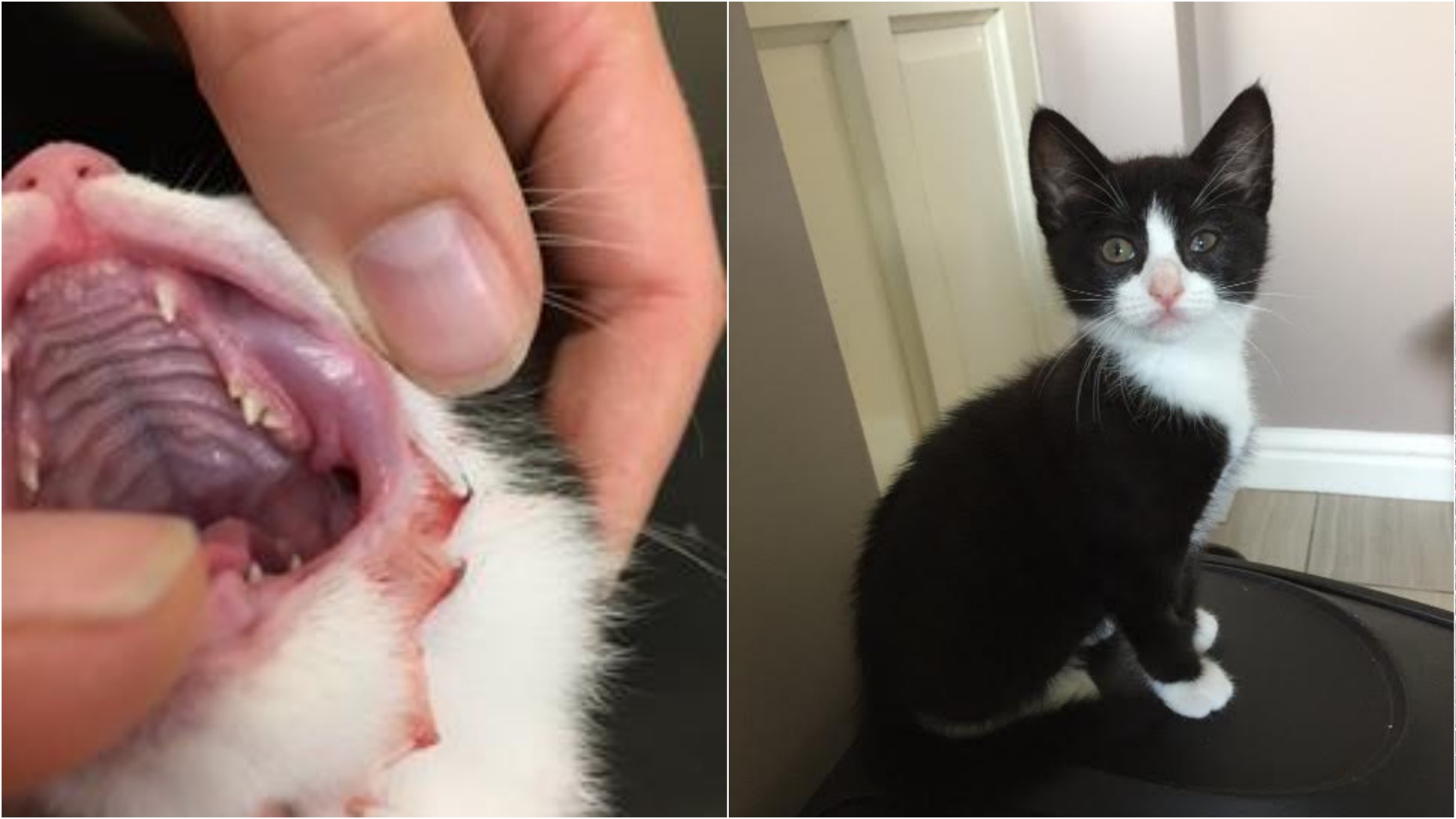 A six-week-old kitten named Amy nearly lost an eye when she became entangled with a bungee cord.
Little Amy was playing when the hook of the cable caught in her mouth.
---
Please be aware that the image below may be distressing.
---
As she struggled to free it, the hook worked its way up through her mouth and out of the corner of her eye.
She was rushed to Vets Now in Lincoln where the hook was carefully removed.
Cat charity worker Gwen Oxley described the horror incident as the "worst thing I've seen in my life".
She said: "It's difficult to know how it happened, but I have used these bungee cords for years to keep pens open and this one was just dangling near the kitten who must have been playing with it.
"I found Amy struggling with the cord but by that time it had worked its way up through the back of her mouth and was protruding through the bottom of her eye — it was absolutely horrific.
"Once the vet had sedated Amy she discovered the hook had gone up through the back of her mouth and out of her eye but had missed her gums and palate. She feared Amy would lose her eye, but miraculously it wasn't damaged."
Emma Panter, principal nurse manager at Vets Now in Lincoln, said she'd never seen a case like Amy's before.
She said: "We couldn't believe it when we saw this bungee hook.
"The fosterer explained she uses these cords to hold open doors and one must have pinged off somehow and gone through the ventral aspect of the jaw and out the left eye socket.
"She's one lucky kitten to still have her eye."