August 10, 2017 3.36 pm
This story is over 75 months old
Watch: Driver attempts double overtake in rain and is forced to swerve behind lorry
A dangerous manoeuvre.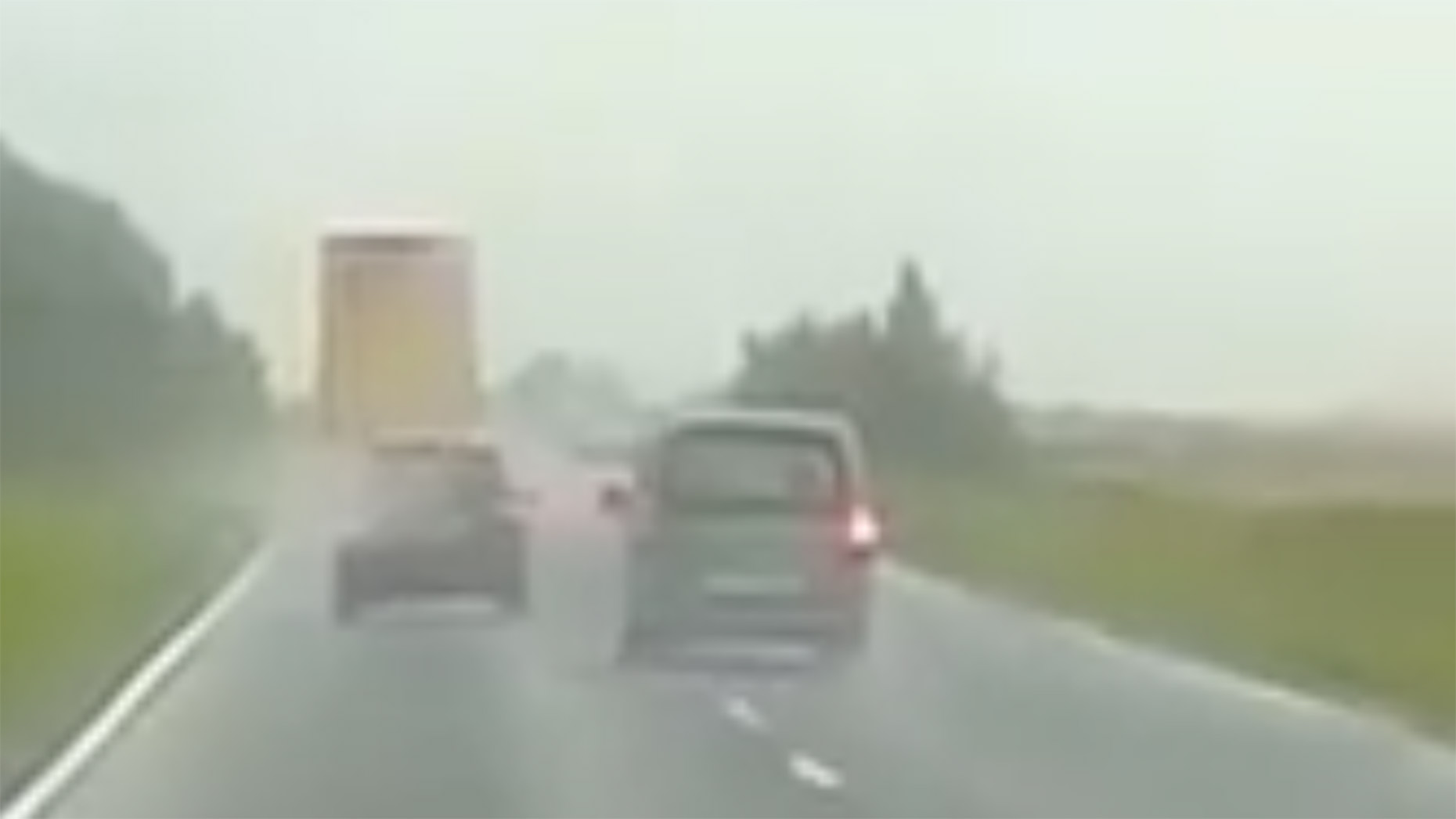 Shocking dashcam footage showing a car trying to overtake lorry in the rain and swerving to avoid an oncoming vehicle has been shared on social media.
The incident took place on the A16 near Cowbit and was uploaded to the Spotted: Spalding Facebook page on the afternoon of August 9.
A16 near Cowbit,,,rubbish weather but people still take a gamble

Posted by Spotted: Spalding on Wednesday, 9 August 2017
In the video, the car attempts a double overtake on the single carriage road.
After overtaking the first car, the driver is forced to swerve behind the lorry they are overtaking when they spot an upcoming car.
The post was captioned "A16 near Cowbit…rubbish weather but people still take a gamble."
One person commented: "If people want to be idiots thats up to them but unfortunately it's usually the innocent person coming the other way that ends up in trouble."