September 14, 2017 3.26 pm
This story is over 73 months old
Green light for next phase of multi million pound Lincoln Science and Innovation Park
Plans for the next decade of development at the Lincoln Science and Innovation Park have been given the go-aead by the City of Lincoln Council. The second phase of the scheme west of the Tritton Road roundabout will double the size of the park, with space for more than 800 workers. Plans will transform six…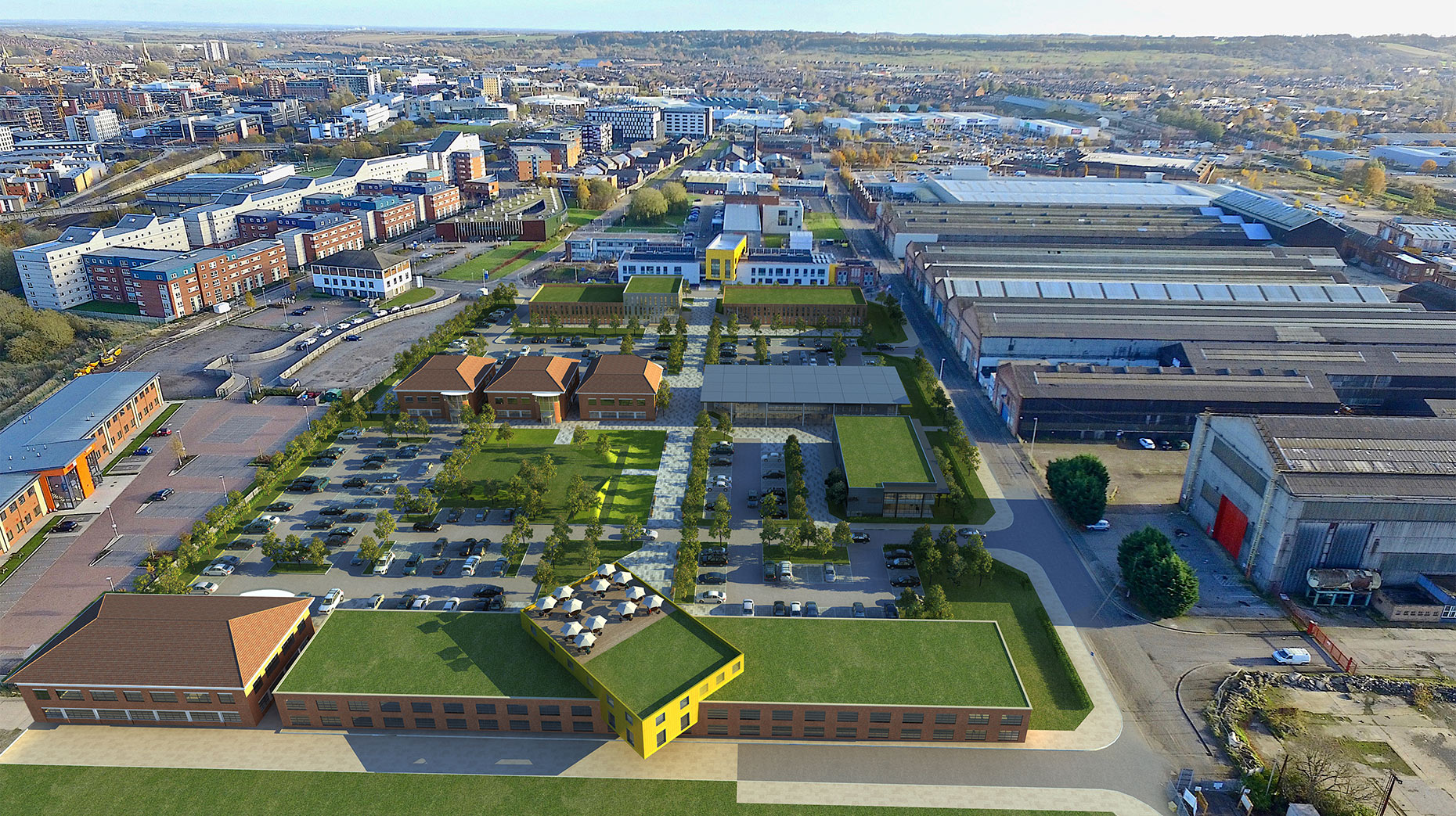 Plans for the next decade of development at the Lincoln Science and Innovation Park have been given the go-aead by the City of Lincoln Council.
The second phase of the scheme west of the Tritton Road roundabout will double the size of the park, with space for more than 800 workers.
Plans will transform six acres of brownfield land into a landscaped campus of eight or nine buildings, providing space for larger technology businesses.
It will also allow the expansion of the research and development already underway on the first phase of the park.
More than £22 million has been spent on the project since 2013, principally on the Joseph Banks Laboratories and the Boole Technology Centre, supporting small and medium enterprises and the University of Lincoln's College of Science.
Lincoln Science and Innovation Park is a partnership between Lincolnshire Co-op and University of Lincoln which offers a new hub for private sector investment and innovation, alongside state-of-the-art academic research science facilities in the centre of Lincoln.
Thomas Blount, Director of Lincoln Science and Innovation Park, said: "We would like to thank the councillors and officers of the City of Lincoln Council for their continued support.
"It is our belief that this development can help to transform the performance of the local economy, not just here in Lincoln but across the whole of Lincolnshire.
"The UK has always been extremely accomplished at research and development but the commercialisation of that R&D has often been found wanting. We're focussed on improving links between academia and industry to make sure that going forward, UK industry can make best use of our intellectual assets."
Located on Beevor Street, off Tritton Road in the city's historic industrial heartland, Lincoln Science and Innovation Park is located on part of the former Ruston Bucyrus factory site.
Ursula Lidbetter, Chief Executive of Lincolnshire Co-op and Board Member of Lincoln Science and Innovation Park, said: "Lincolnshire Co-op has invested in building a community of innovators and businesses on the Science Park because we believe growing our county's technical skills base and ability to innovate is essential to the future of Lincolnshire's economy. We welcome this proposal as a big step forward in achieving our vision."
Professor Mary Stuart, Vice Chancellor, University of Lincoln and a fellow Science Park Board Member, added: "Growing the Science Park provides huge opportunities for our students to find jobs and our academics to work closely with industry.
"The benefits of this should be felt across the whole Lincolnshire economy and beyond and it is a strong signal showing our resolve to help drive forward the Lincolnshire economy for the benefit of all."