September 12, 2017 4.41 pm
This story is over 51 months old
Lincoln sisters describe holiday hell after Hurricane Irma strikes Cuban island
Two Lincoln sisters have described their holiday hell after they were evacuated from their five star hotel in Cuba due to Hurricane Irma. Emma, 18, and Laura Bluck, 23 from Welton were celebrating the end of summer with a two-week holiday to the Cuban island of Cayo Coco but were evacuated during their second week…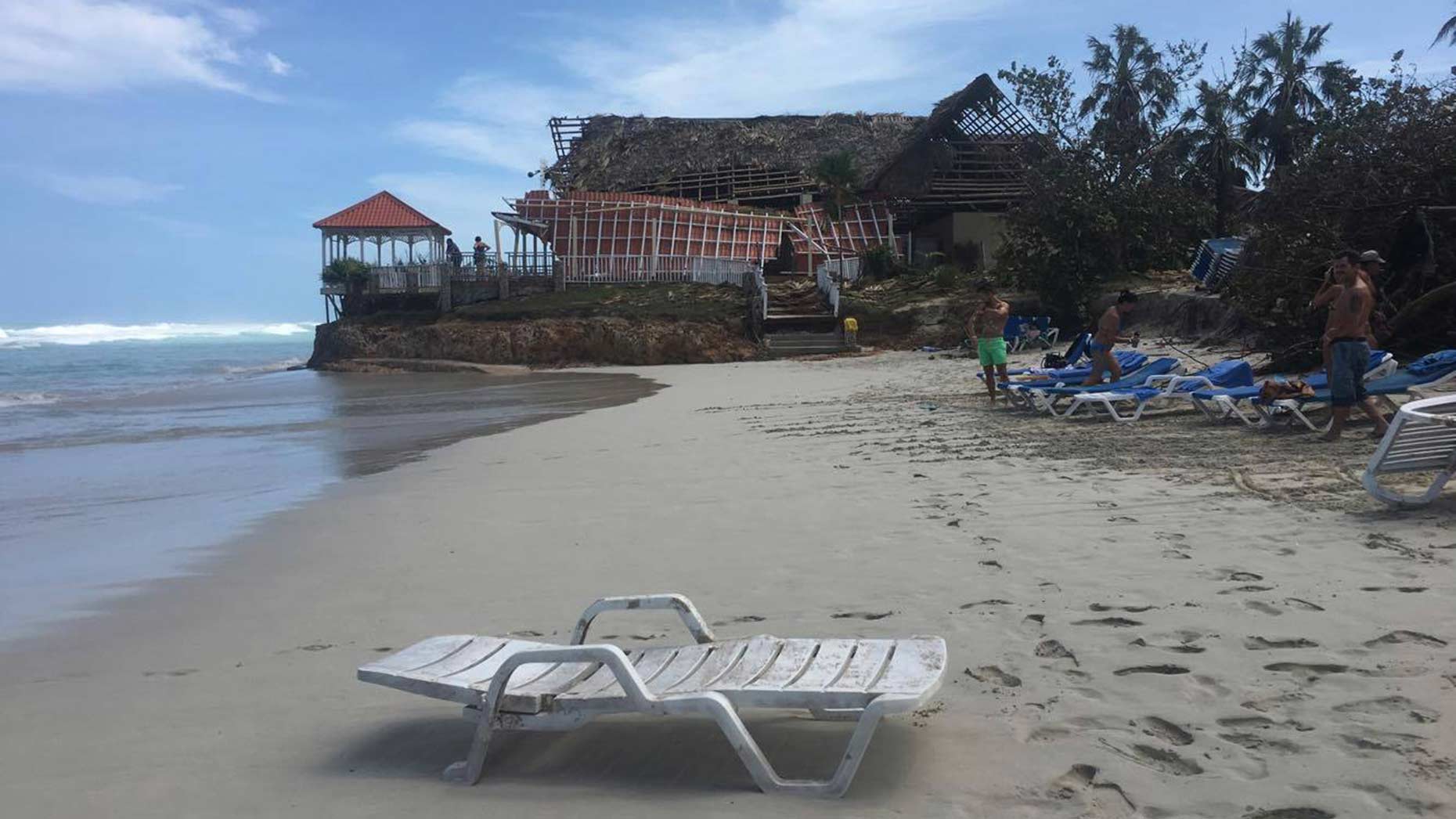 Two Lincoln sisters have described their holiday hell after they were evacuated from their five star hotel in Cuba due to Hurricane Irma.
Emma, 18, and Laura Bluck, 23 from Welton were celebrating the end of summer with a two-week holiday to the Cuban island of Cayo Coco but were evacuated during their second week due to the hurricane's threat. Now they have no idea when they will be home.
Talking to The Lincolnite, Emma said: "My sister and I flew to Cuba on Wednesday, August 30 and so we had a normal first week of the of the holiday.
"It was the following Tuesday (September 5) that we first heard about the hurricane although we didn't realise just how bad it would be.
"On Wednesday (September 6) we were told that everyone would have to leave Cayo Coco, so we tried to enjoy our last day as much as we can before being evacuated on Thursday (September 7)."
Emma and Laura left their resort at 5pm on the Thursday night and endured an eight-hour bus journey north, however when the two sisters went to get on another bus they were told it was 'too full' and after waiting around, they were sent to a different resort than the rest of the people in their hotel.
"Both my sister and I have seen articles where people are annoyed about being in a hotel of lesser quality than where they were previously, as everyone was promised a like-for-like hotel.
"We want to stress that our concern wasn't from being moved from a five-star to a two-star, it was the fact that we got split up from everyone when we were promised we wouldn't be, due to the fact that our coach driver would not let us on our allocated rescue coach because it was "too full".
"This left us being the only two Thomas Cook guests and Brits in our hotel, not knowing what was going on and feeling very scared and alone.
"By the time Saturday came around we were instructed to leave our suitcases in the bathroom to prevent our possessions being ruined by flooding and we were told to pack a small bag to take with us downstairs.
"As the day went on more sections of the hotel were cornered off as damage started to occur. This included glass windows smashing, trees falling over and roofs falling off.
"The winds were strong all day but the worst of it hit us at 8pm and eased off by around 6am.
"Although it started to become windy around midday Friday and stopped by Sunday evening.
"We were told that at the peak of the hurricane it was 134 kilometres long and only 6 kilometres away from us, hitting us as a Category 3 Hurricane.
"We were never really very scared because lots of precautions had been put in place by the hotel e.g. Boarding up glass and taping windows.
"We also knew we were in one of the safest places in the country too."
Emma was set to move to the University of Leeds this weekend, however she is still unaware when she will be able to board a flight back home.
"This did completely ruin our holiday which is a shame as it's something we looked forward to and worked hard to save for.
"We got one week of a holiday when we paid for two weeks in a 5-star hotel. Obviously it can't be helped as it's a natural disaster and we are grateful we have our lives.
"But things like insurance companies don't cover natural disasters, and my sister won't be able to recoup any of her holiday allowance from work either."