September 14, 2017 9.47 am
This story is over 74 months old
"Listen to what I'm saying": MP Karen Lee challenges Jeremy Hunt on NHS funding and staffing
MP for Lincoln Karen Lee made a plea with Health Secretary Jeremy Hunt in parliament to acknowledge an 'NHS crisis', and commit more funding to raise pay and fully staff services. Speaking in the House of Commons on Wednesday, September 13 in a debate over the public sector pay cap, Karen Lee demanded that she…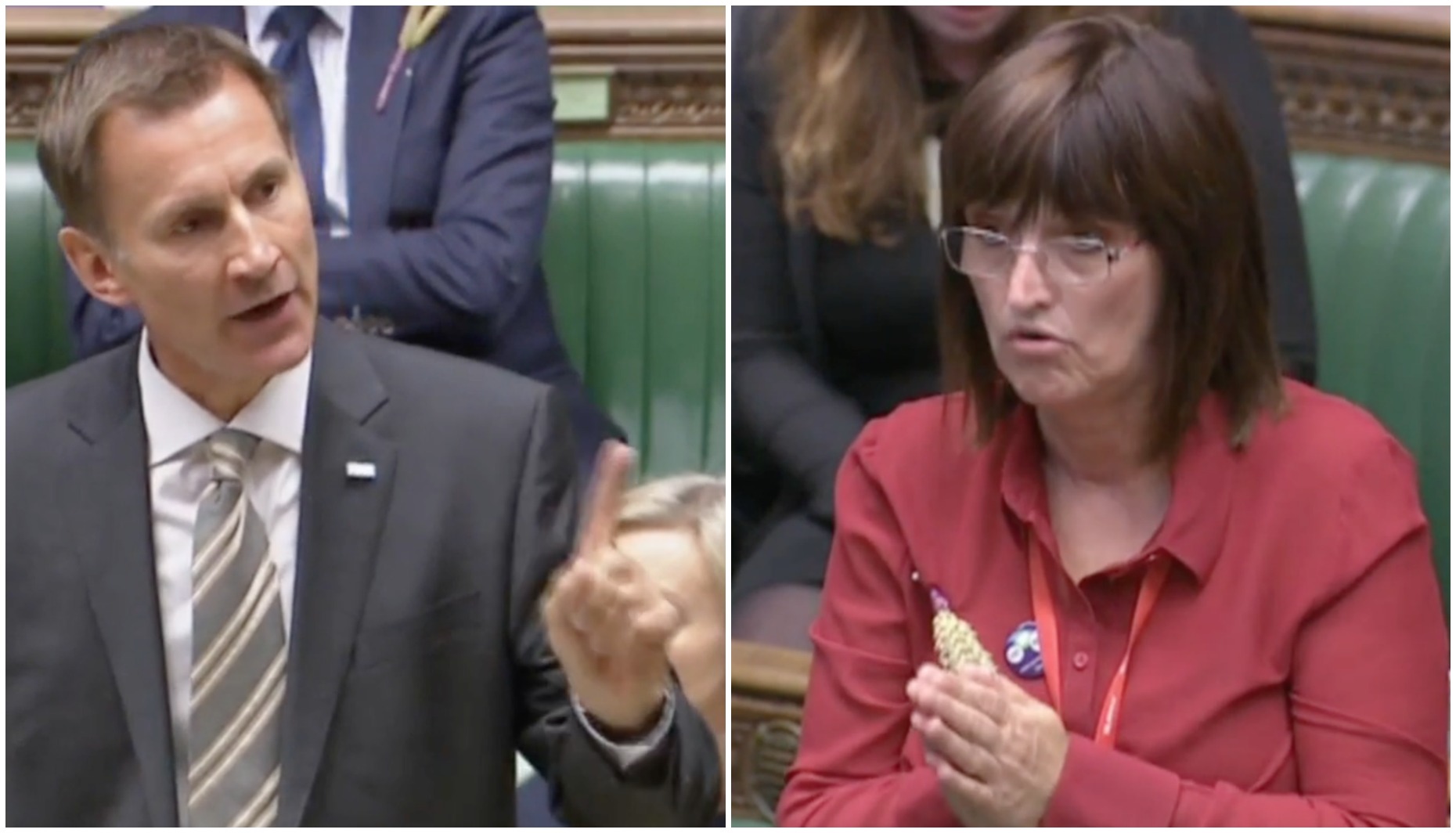 MP for Lincoln Karen Lee made a plea with Health Secretary Jeremy Hunt in parliament to acknowledge an 'NHS crisis', and commit more funding to raise pay and fully staff services.
Speaking in the House of Commons on Wednesday, September 13 in a debate over the public sector pay cap, Karen Lee demanded that she and other NHS workers were listened to, stating services are 'so understaffed it's unbelievable'.
She attacked Jeremy Hunt's defence that the government 'inherited the worst ever financial crisis in our history and the worst recession', stating, "you pay the DUP over £1 billion. You can't talk about austerity and tell us we can't have a decent NHS service and then do that."
She added:  "I'm a nurse, I see it first hand, I go to work once a month, I still do bank shifts.
"It is truly is awful. We are so understaffed it's unbelievable. The last time I did a shift I looked after ten patients.
"This isn't for the audience, this is for the truth. You've got Lincoln's walk-in-centre which is at treat of closure."
Jeremy Hunt refused to apologise for 'dreadful short staffing', arguing the 'crisis' was inherited, adding that there are 12,000 more nurses on hospital wards than in 2010.
He said: "I'm honoured that we have nurses on both sides of this house who do a fantastic job. I agree that we need more nurses."