Mum outraged after daughter cautioned for 'too tight' school trousers
A Lincoln mum has spoken out in anger after her daughter was told she had the weekend to purchase new school trousers as hers were 'too skinny'. Rachael Todd contacted The Lincolnite claiming that her daughter Maicey Archer-Todd was being penalised for being "curvaceous", but her headteacher at North Kesteven Academy agued that skinny-style and tight…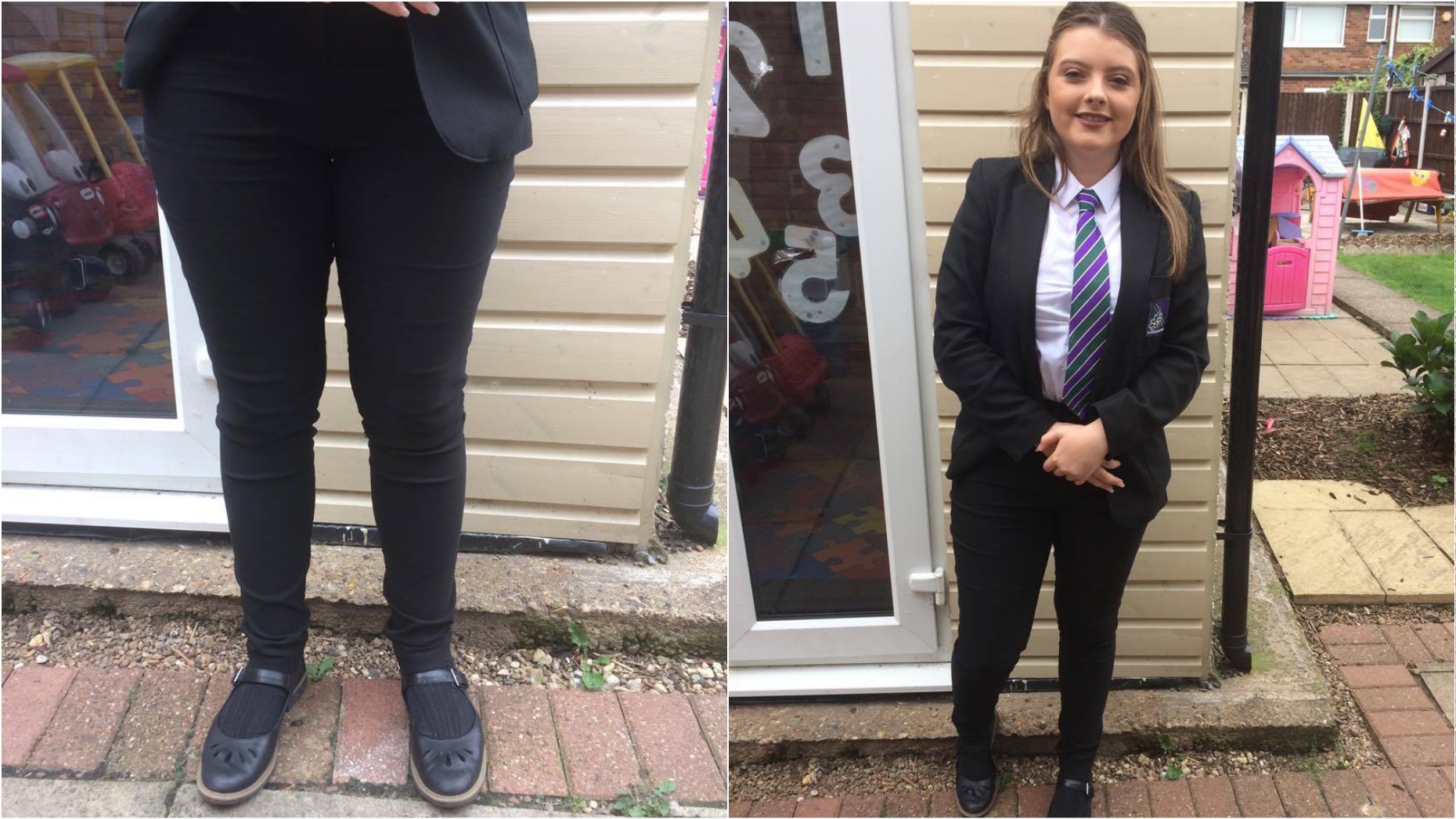 A Lincoln mum has spoken out in anger after her daughter was told she had the weekend to purchase new school trousers as hers were 'too skinny'.
Rachael Todd contacted The Lincolnite claiming that her daughter Maicey Archer-Todd was being penalised for being "curvaceous", but her headteacher at North Kesteven Academy agued that skinny-style and tight trousers were "expressly forbidden in the school's uniform policy".
Maicey, 14, was told she faced exclusion from lessons on her first day back after the school holidays if she did not change her trousers.
Mum Rachel said she had been told by he school that her daughter would be placed in isolation if she did not replace the trousers, which were purchased from the Asda school-wear range.
Rachael said: "My 14-year-old daughter at North Kesteven School has been threatened with exclusion from lessons due to her trousers being too tight and saying that they are "skinny jeans" and inappropriate.
"Firstly, the trousers are from Asda school-wear range and secondly, they are the exact brand and style that she has always worn for school.
"My daughter has been penalised for being curvaceous and big busted. She is only 14 and wears aged 17 school clothes because this is all I can get her into.
"I spoke to the school via telephone last night and I firmly expressed my opinion on this matter that she will be returning today in the same uniform as she did yesterday, this was agreed verbally.
"I have since received a phone call from my daughter this morning in tears saying they have threatened her with isolation and suspension if she doesn't come to school on Monday with new trousers.
"I am absolutely shocked by the way the school have treated not only my daughter but the rest of the pupils too.
"She has been left feeling very insecure about her body image, it is really knocking her confidence and this will have a huge impact on her GCSEs."
Neil Wilkinson-McKie, Headteacher of North Kesteven Academy said: "North Kesteven Academy has high expectations of all its students and this is embodied in our motto 'think excellence' which promotes respect for learning and emphasises academic achievement.
"The standard expected of students in terms of their appearance and uniform is equally high. The Academy's uniform policy has been fully communicated to all parents and students and is enforced rigorously.
"A very small number of students have returned after the summer break wearing items of clothing that are not part of the academy's uniform, and these students have been given until after the weekend to rectify the situation.
"In one particular case, the student came to school wearing tight or 'skinny' school trousers which are expressly forbidden in the uniform policy. She was asked to rectify her uniform by Monday morning.
"I have invited the parents of the student to a meeting at the school in an effort to resolve the situation sensibly and amicably."