September 19, 2017 9.34 am
This story is over 73 months old
Police inspector urges public to 'name and shame' man caught urinating in Spalding
The picture was shared on social media.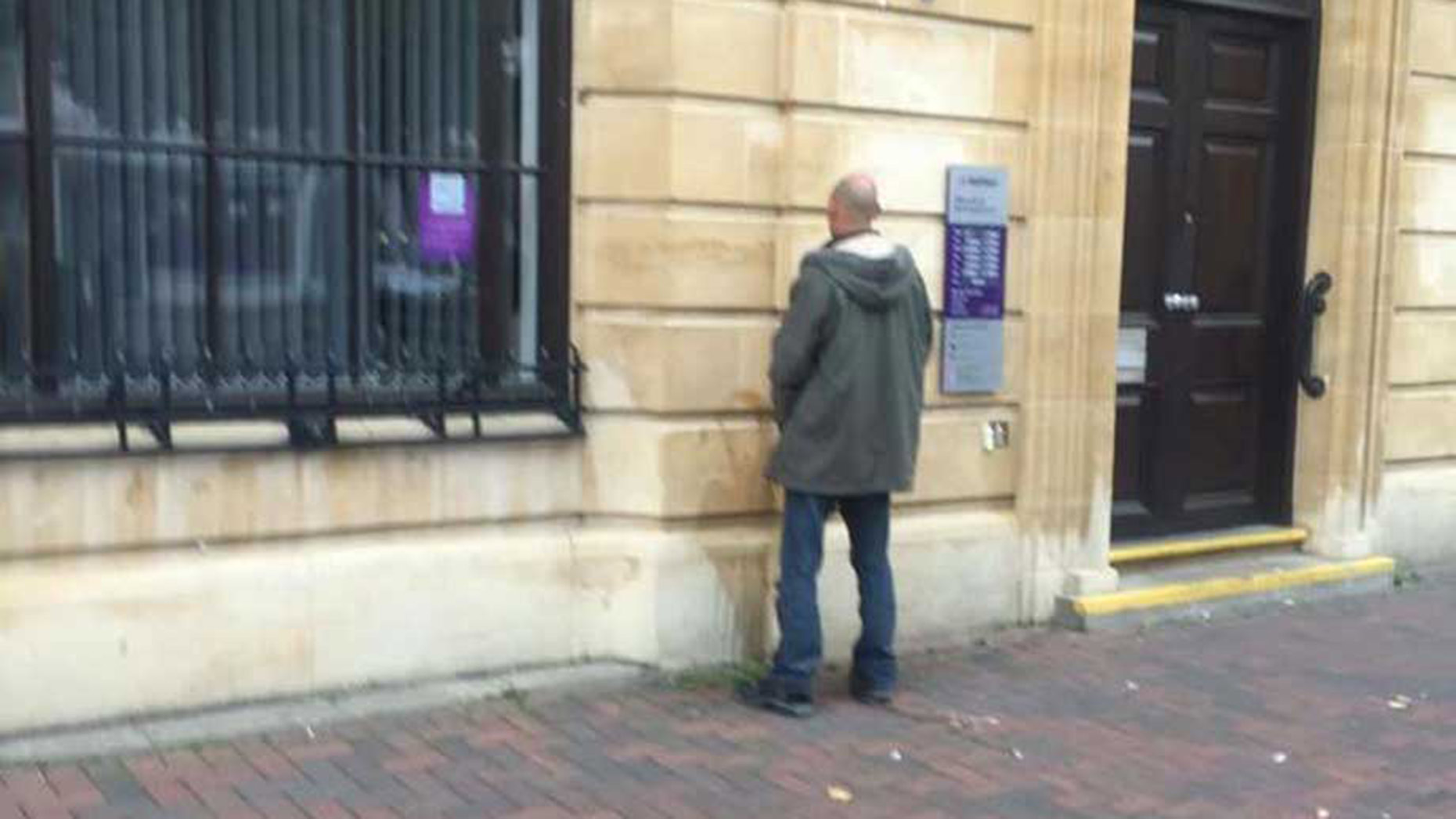 Residents have been urged to "name and shame" a man caught urinating against the NatWest bank in Spalding town centre on Saturday, September 16.
Inspector Gareth Boxall of the South Holland Neighbourhood Policing Team said that the act photographed and posted on the Spotted: Spalding Facebook page was "entirely unacceptable".
He said: "I agree that this behaviour is entirely unacceptable and I would appeal for members of the public to name and shame this man.
"If you know his details, please contact us. Unless an officer catches someone doing this, it can be very difficult to identify that person and subsequently prosecute them."
Inspector Boxall also emphasised that posting images on social media does not necessarily help the police deal with incidents.
He added: "This is an ideal opportunity to remind the public though that posting pictures on social media does not in itself assist us in dealing with the problem; we need witnesses to tell us when these problems occur by contacting Lincolnshire Police on 101."