September 14, 2017 1.35 pm
This story is over 74 months old
Short-term pain for long-term gain? Holbeach residents on Peppermint Junction roadworks
The project is expected to be complete in the new year.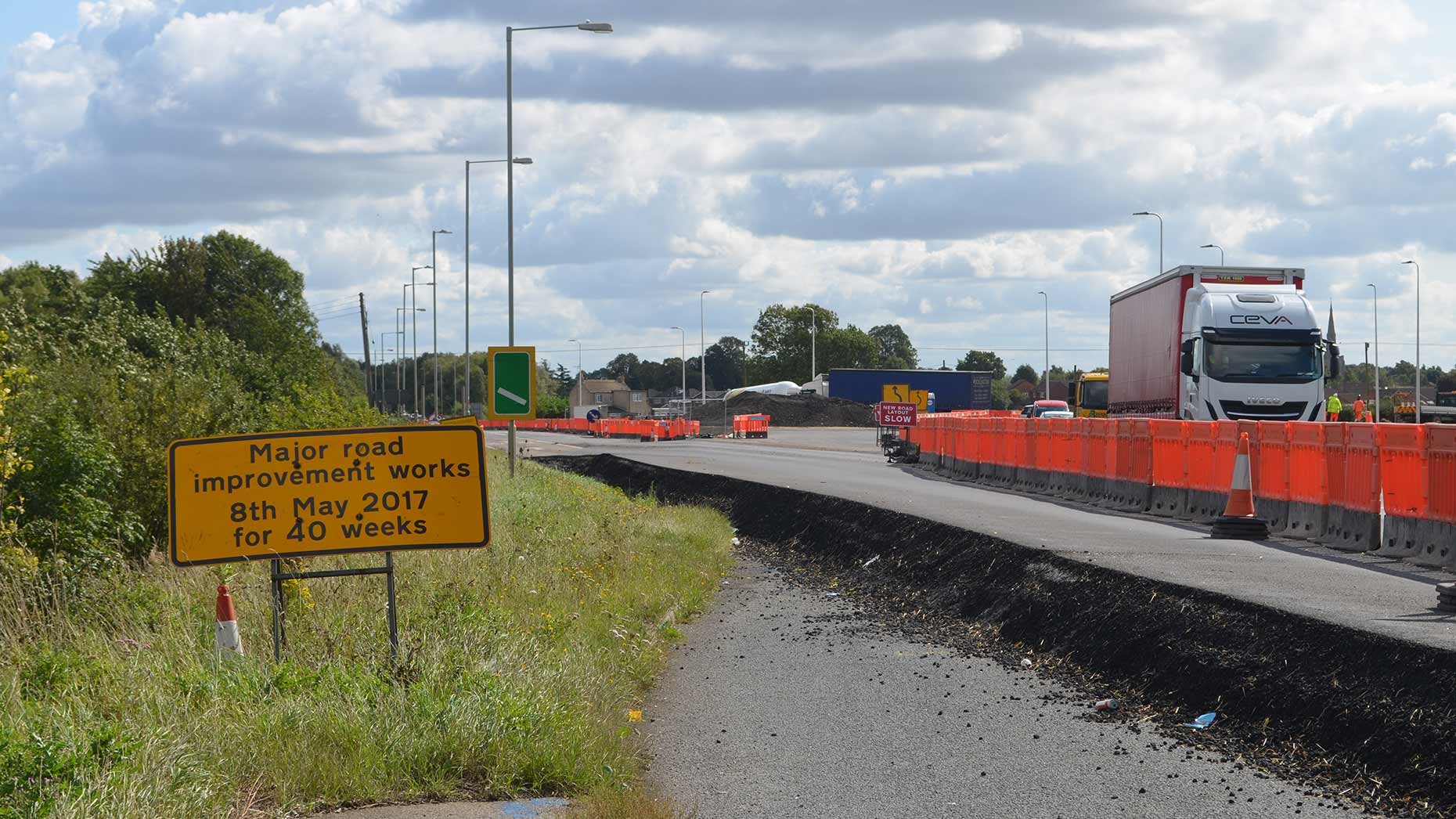 Frustrated Holbeach residents have expressed their growing frustration at congestion in the town, and are urging Lincolnshire County Council to finish the much-anticipated Peppermint Junction scheme on time.
Work began on turning the busy junction between the A17 and A151 into a roundabout in May 2017.
The project is now almost halfway through its predicted timeframe, with the roundabout set to open in February 2018.
While most residents were positive about how the roundabout would improve traffic flow in the town, they were not as impressed at the length of time the project will take to complete.
'The council don't listen to us'
Lincolnshire Reporter spoke to a 71-year-old woman called Mrs Dutton, who would not give her first name, and said she had voiced numerous transport-related queries to the council regarding the roadworks.
She said: "They gritted Fleet Street in August and areas have been closed through to the industrial state and they still haven't completed the white lines.
"There should also be another roundabout near Fleet but the council said there aren't enough deaths in the area.
"The council don't listen to us, they should come here and see what it's actually like."
'I won't drive through Holbeach'
Joan Jacklin, 78, said that she currently does not drive through Holbeach because of the traffic.
Speaking about the scheme, she said: "I think it's excellent, it's a pity that there's not more planned for the area.
"I'm a driver but but I won't drive through Holbeach due to the congestion, but I will probably start driving through once the roundabout is complete.
"It's taken a lot longer than people had imagined and it's really impacted the bus service.
"It's an excellent bus service here but the buses are running late due to the hold up with the traffic.
"Due to the roadworks Holbeach is very busy," said Carol Howard, 67.
"The roundabout is a good idea and it will save a lot of accidents as it's a bad piece of road.
"You know it's going to take a while as it's a big project and it'll be great to get the traffic moving."
'We would ask for your ongoing patience'
Councillor Richard Davies, in charge of highways at Lincolnshire County Council, said that the scheme was progressing smoothly.
He said: "The new roundabout is still on programme to open by the end of February 2018, which is the timeframe we've been working to since breaking ground in May.
"We apologise for any inconvenience that has been caused. Understandably, complex engineering works of this nature do take time, and we would ask for your ongoing patience.
"When complete, the scheme will take traffic out of Holbeach and improve safety where the A17 and A151 meet. So the long-term gains will definitely outweigh the short-term disruption."