September 18, 2017 4.14 pm
This story is over 51 months old
Take a magic carpet ride with New Theatre Royal Lincoln this pantomime season
The New Theatre Royal's annual pantomime returns later this year in Lincoln with the performance of Aladdin. Gogglebox and Celebrity Big Brother star Sandi Bogle will play Sultana Tangine and 2005 X Factor finalist Andy Abraham will be playing the Genie. Shows will run from Monday, December 4 until Sunday, January 7 and tickets are…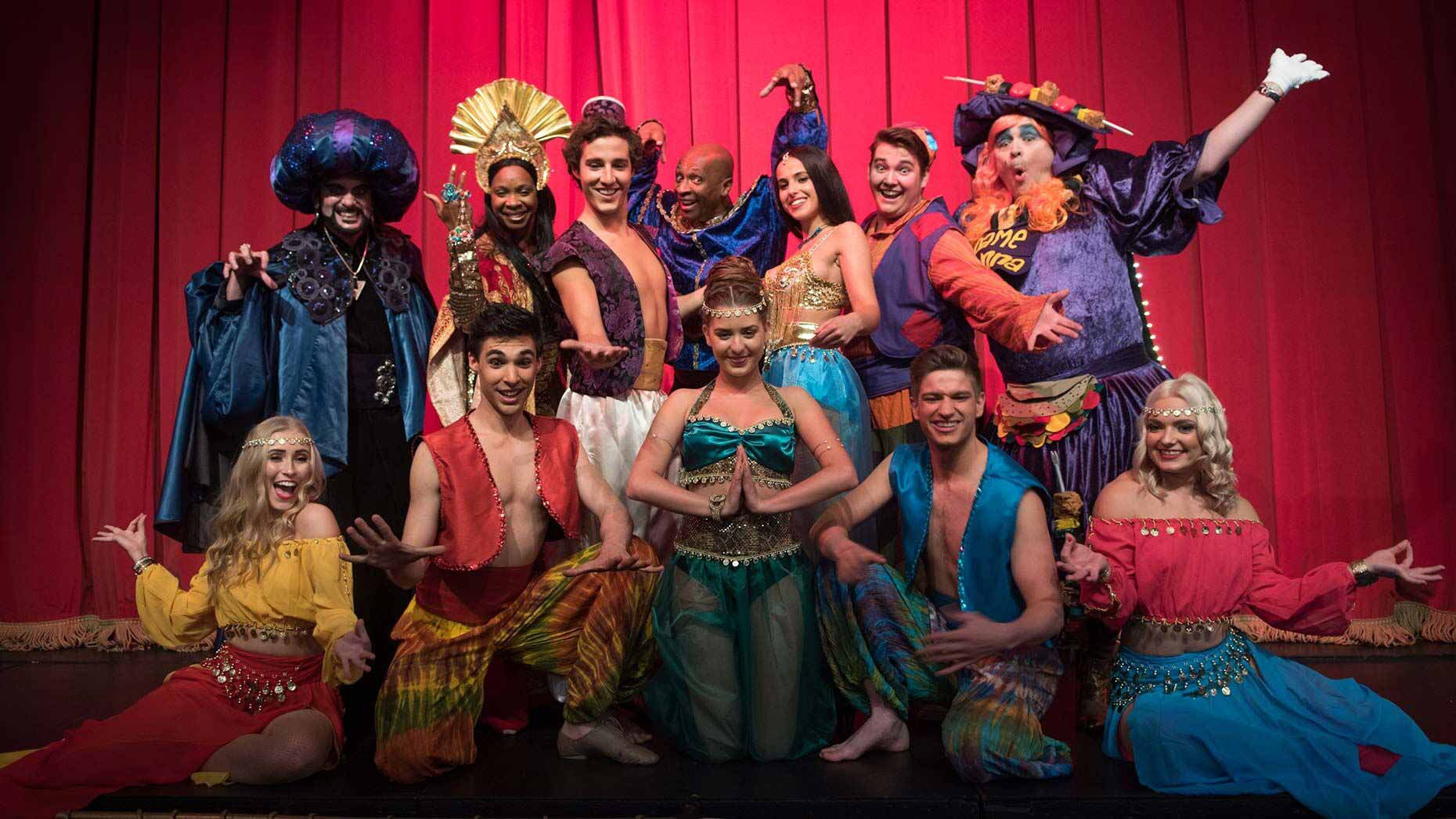 The New Theatre Royal's annual pantomime returns later this year in Lincoln with the performance of Aladdin.
Gogglebox and Celebrity Big Brother star Sandi Bogle will play Sultana Tangine and 2005 X Factor finalist Andy Abraham will be playing the Genie.
Shows will run from Monday, December 4 until Sunday, January 7 and tickets are available on the New Theatre Royal website, ticket are priced between £16 and £21.
Talking to The Lincolnite, Sandi admitted that this is her first time in Lincoln and is very excited to start the shows.
"Well I'm excited, it's my first time in panto," she said.
"Everything I'm doing right now is exciting, as they say you only live once, go for it with both hands and have fun on the way.
"I was on stage aged five in Blackpool with Larry Grayson, it was back then! I'm bringing it here in Lincoln and I'm just enjoying it.
"I've never been to Lincoln and I'm going to be looking around and taking pictures, I've hear that it's a beautiful place and there's some nice places."
Andy Abraham added: "We can expect loads of fun, chaos, laughter, excitement, silliness and innuendos, the whole thing!"
Show director Stuart Glover, said: "I'm really excited, I've been involved in the panto for around five or six years now and this is the first time we have had something a little more conceptional, so it's got its traditional panto elements but it's got a lot of twists and turns along the way, and there's a few more surprises this year.
"We've gone down a Moroccan route so it's a lot spicier, the whole production is a lot spicier. There's obviously reference there from Disney, but it's a fusion and we're putting our own stamp on it."
This year's pantomime set will be specially built for the performances, something Stuart is incredibly pleased with.
"Taking reference from the Moroccan vibe, there will be a market street with lots of vibrant colours and really in your face, but in a slicker 2017 way than the old panto sets."