'An amazing feeling': Receptionist delivers Lincolnshire couple's baby in hotel car park
A remarkable story.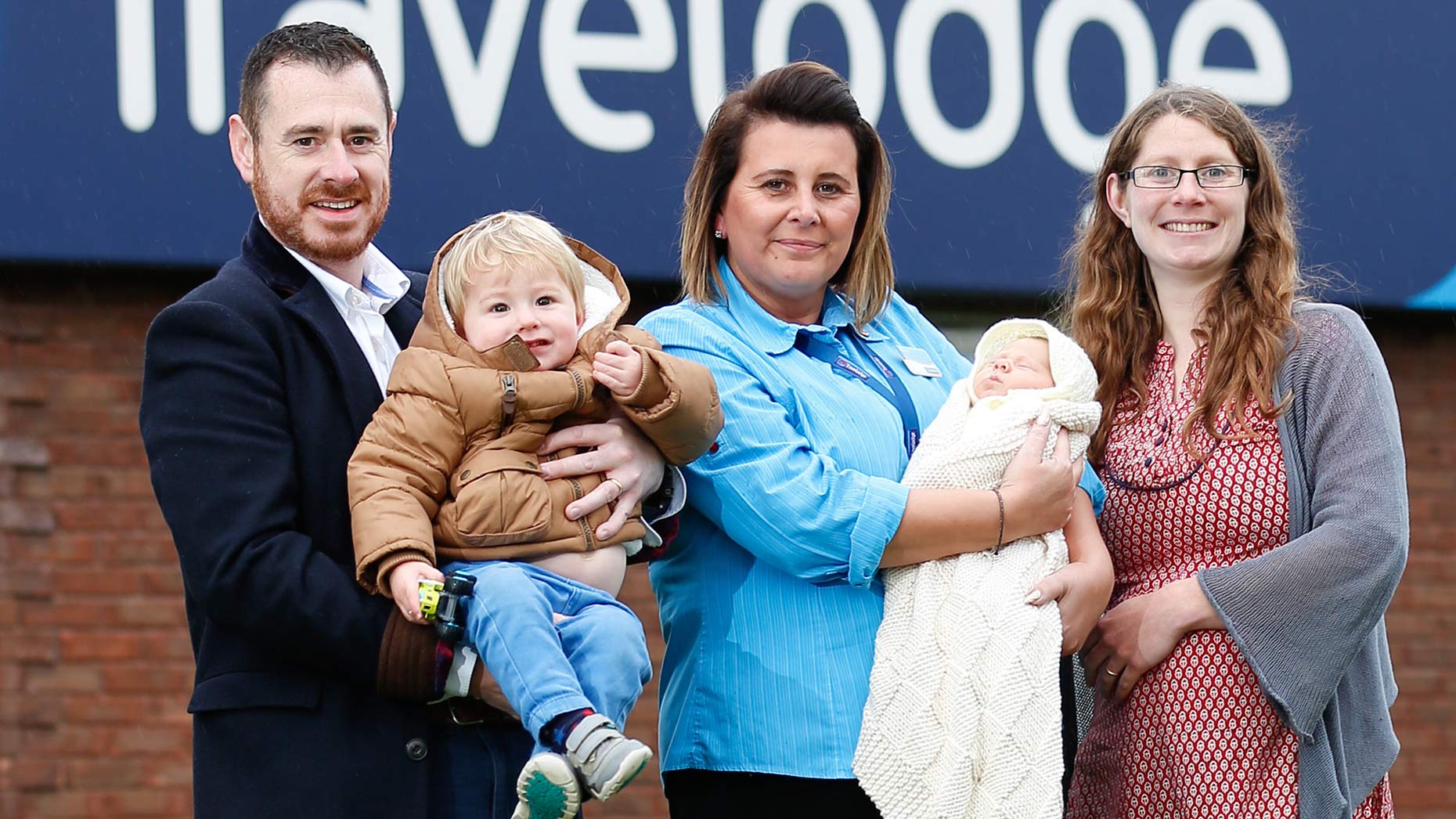 A Travelodge receptionist has been hailed a hero after delivering a Lincolnshire couple's baby in a hotel car park, saving the boy's life in the process.
Cool-headed mum-of-two Karen Dyas, 46, sprang into action when Scawby woman Heather McSharry's waters broke outside the Doncaster M18 Travelodge on October 14 as the family stopped for a toilet break en route to hospital in Leeds.
Karen not only delivered the little tot, but used the shoelaces of Heather's husband Matthew to tie the umbilical cord which had snapped.
The lifesaver also popped her fingers into the baby boy's throat to clear his airways, allowing him to breathe and cry.
Karen said: "I was just coming to the end of my shift and was totally taken aback when a man ran into the hotel asking for help, he said there was a pregnant woman outside who was in labour.
"Being a mum of two children, I know what a scary situation this is, so I immediately told a colleague to take over the reception desk and I grabbed a stack of fresh towels and ran outside.
"Heather was very scared and totally stressed out when I arrived at the scene but a few breathing exercises and lots of calm soothing words later – Heather was a little relaxed and in full labour.
"I was so scared too as I had never delivered a baby and didn't really know what to do but I just stepped up and made keeping Heather comfortable a priority and remembered my situation and supported with lots of encouragement and held her hand."
"It's an amazing and remarkable feeling delivering a baby and very scary when he was not initially crying.
"My instinct just kicked in and I knew I had to do whatever it takes to save this baby. I was so relieved when he started to cry."
Heather, who named their seven-and-one-quarter pounds baby Michael after passer-by Michael Falconer, who ran into the hotel to get help, said: "I cannot thank Karen and Michael enough for what they did for me and my family.
"Karen helped me deliver our baby and for that I will be eternally grateful."
"We were so lucky that there was a Travelodge hotel nearby – and that they employ staff like Karen.
"Karen just stepped in and took control of a very difficult and scary situation. I cannot begin to imagine what would have happened if Karen was not there."
After the birth, the ambulance arrived and took mum and baby to the hospital to be checked out.
Both were discharged two days later and are doing well.