Best of Lincolnshire celebrated in calendar raising money for LIVES first responders
Hopefully you can buy the calendar and support a fantastic cause.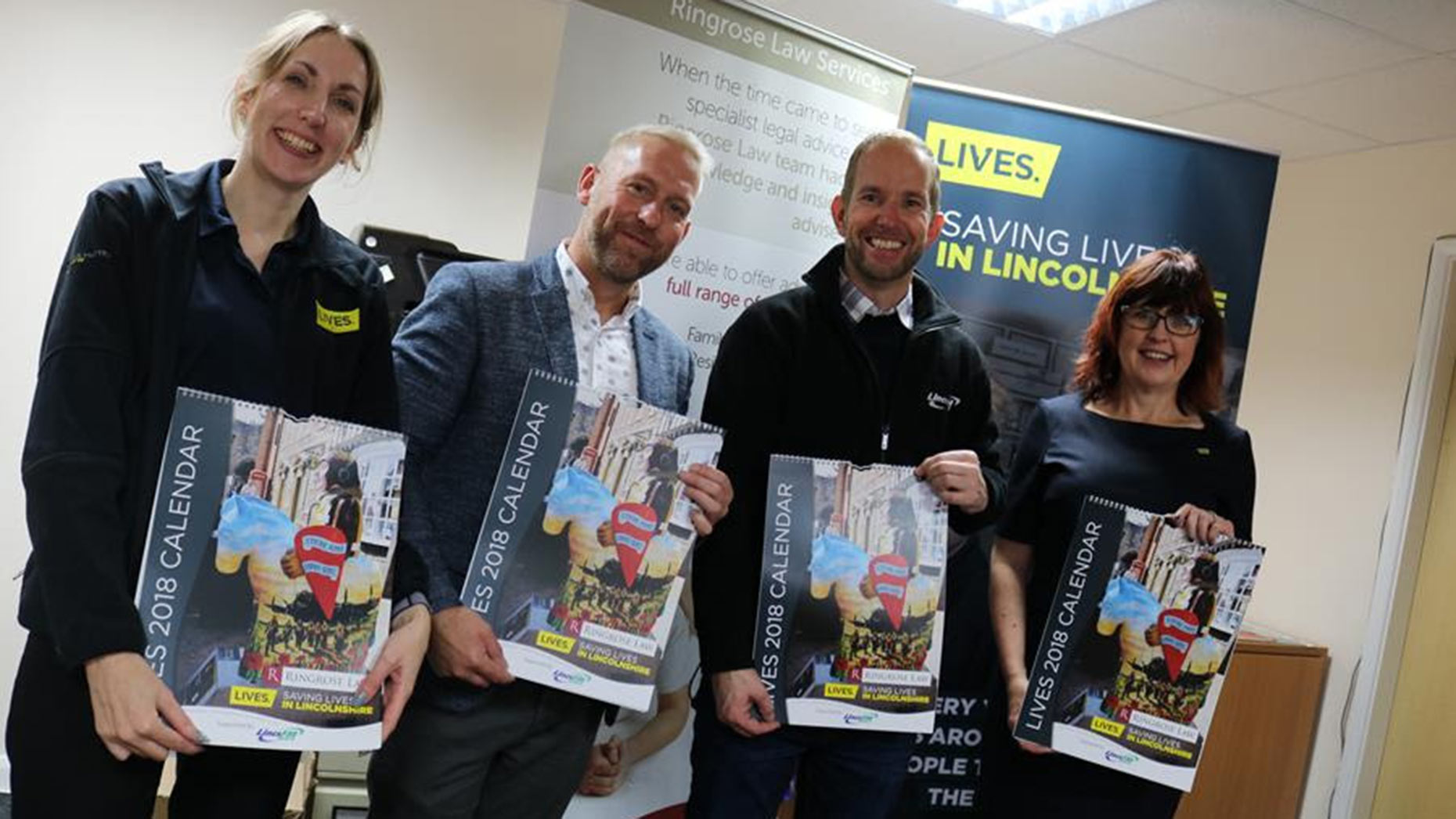 A charity calendar showing up all that is fantastic about Lincolnshire is currently on sale, with all money going towards training lifesaving volunteer first responders.
Ringrose Law and DPS have teamed up to produce the 2018 calendar showcasing the best images from the Love Your Lincolnshire Photo Competition in aid of LIVES.
Calendars can be bought in Ringrose Law offices in Lincoln, Boston, Grantham, Spalding, Sleaford and Newark, the DPS office in Boston, LIVES' office in Horncastle or online here.
They will also be popping up at various Christmas markets around the county.
CEO of LIVES Nikki Silver said: "We're incredibly grateful to Ringrose Law and DPS for producing a charity calendar for LIVES that celebrates what is great about Lincolnshire.
"LIVES is on track to help more than 21,000 people across the county this year, and therefore by buying the calendar the public are helping us to keep our responders on the road so that they can continue to be there for the people of Lincolnshire in their time of greatest time of need."
Alex Bennett, marketing manager at Ringrose Law, said: "This is the fourth year we have run the competition and every year the quality of the photographs just gets better and better.
"Thanks you to everyone who entered and a big congratulations to all of the winners.
"This year we are delighted to be teaming up with LIVES and selling the calendar for the charity. We have supported LIVES for many years now and to work so closely with them on this project has been great.
"We hope to sell as many calendars as we can and raise lots of vital funds for this fantastic local charity."
Chris Strawson, account and new business manager at DPS, added: "It has been a pleasure putting together this calendar for our client Ringrose Law and helping to support LIVES.
"This isn't the first project that we've work on that has involved LIVES, so we are well aware of what a great job they do.
"Let's hope that lots of calendars are sold and we can raise more vital funds for this fantastic local charity."