October 26, 2017 2.45 pm
This story is over 56 months old
One more to be won! Excited owners collect Aston Martin Red Arrows limited edition cars
After six months in production, nine of the Aston Martin Vanquish Red Arrows limited edition sports cars have been presented to the excited new owners at RAF Scampton. The tenth car, affectionately known as Red 10, has been donated to the RAF Benevolent fund to be raffled off. It's still up for grabs for one…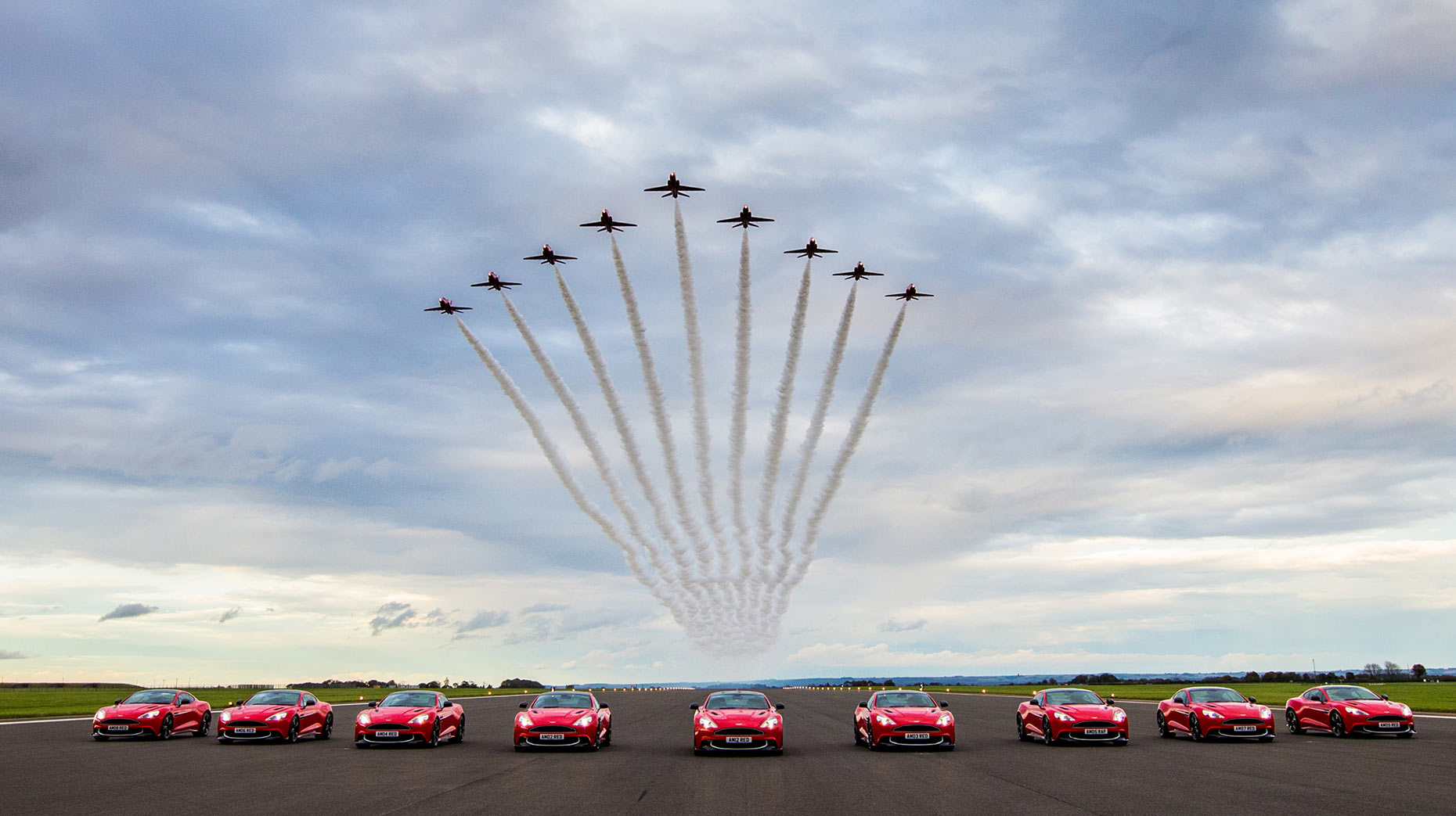 After six months in production, nine of the Aston Martin Vanquish Red Arrows limited edition sports cars have been presented to the excited new owners at RAF Scampton.
The tenth car, affectionately known as Red 10, has been donated to the RAF Benevolent fund to be raffled off. It's still up for grabs for one lucky member of the public, who will join the motoring elite by the end of the year.
The raffle, which launched in June, offers the chance to win the exquisitely designed Red 10 car for £20.
All money raised will go directly to the charity to support past and present RAF personnel and their families. Tickets are available to buy until December 1 and the winner will be announced a week later.
The Vanquish Red Arrows edition cars were commissioned by Aston Martin Cambridge earlier this year as a unique tribute to the Royal Air Force Aerobatic Team.
The Vanquish S Red Arrows car boasts a number of special features that echo the Red Arrows themselves, including a white 'flash' on the sides, complemented by white and blue carbon details.
All ten cars have been finished in a specially created colour called "Eclat Red", the same applied to the RAF Hawk trainer aircraft.
Inside there are yet more features that echo the aircraft such as the green webbing seatbelts, the RAF logo featuring on the dashboard, and even the door cards have been modified to show a graphic of the "Vixen Break" nine aircraft formation.
The cars were handed over against the backdrop of the historic aeroplane hangar at the RAF base. In addition, the proud owners were treated to a spectacular show from the Blades Aerobatic team and the Royal Air Force Acrobatic Team.
Air Vice-Marshal David Murray, Chief Executive of the RAF Benevolent Fund, said: "We've been overwhelmed by how many people have engaged with the raffle to date, and it's been amazing to receive our finished Red 10.
"Someone, anyone, could be the owner of this limited edition Aston Martin car and that's a very exciting prospect. By buying just one ticket someone will not only have the chance to drive away in the ultimate sports car, but will also be offering vital support to help current and former members of the RAF in their time of need."