Countdown begins to Lincolnshire Food & Gift Fair
Final preparations are underway at the Lincolnshire Showground near Lincoln for the annual Christmas food and gift fair – and this year, there are lots of exciting additions for children. The fair takes place between 9am and 4pm on December 2 and 3 and features more than 150 food, drink, craft and gift exhibitors, demonstrations…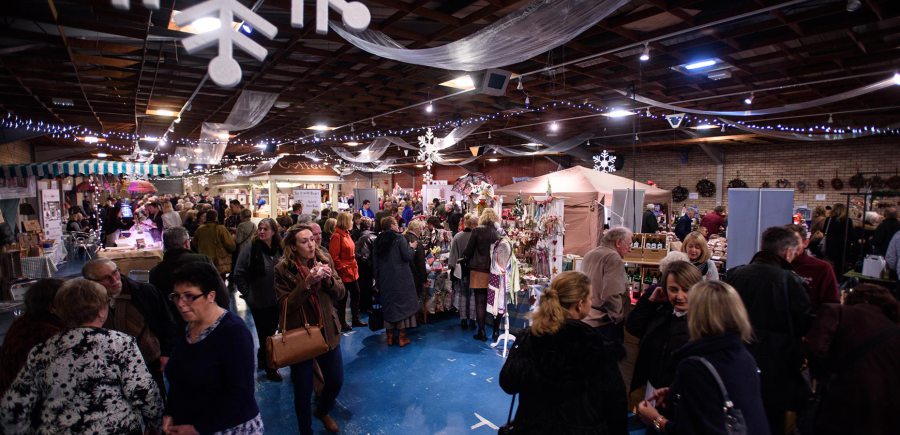 Final preparations are underway at the Lincolnshire Showground near Lincoln for the annual Christmas food and gift fair – and this year, there are lots of exciting additions for children.
The fair takes place between 9am and 4pm on December 2 and 3 and features more than 150 food, drink, craft and gift exhibitors, demonstrations from local chefs and performances from local choirs.
This year, there is an extra special series of events and activities just for kids.
The Magical World of Fingley, a series of five children's storybooks, will be coming to the fair as part of Santa's Workshop.
Visitors will be able to meet two of the Fingley pixies, Astoria and Nixie, who will lead a range of activities including colouring, crafts, reading, writing, storytelling and treasure hunts.
Author of the storybook series Daisa Morgan said: "We are so excited to bring The Magical World of Fingley to the Food & Gift Fair at the Lincolnshire Showground. It is so important to teach children about how to look after their world, but equally important for them to have fun!"
Other attractions at the event include The Creation Station, where children will get hands on with Christmas crafts and have an audience with Father Christmas.
CEO of the Lincolnshire Showground, Jayne Southall said: "Final preparations for the 2017 Lincolnshire Food & Gift Fair are now well underway and we can't wait to welcome everyone to the Showground at the start of the festive season.
"Christmas is all about family, and we're keen to ensure that the fair celebrates everything that is great about Lincolnshire by offering something for everyone. Children love the magic of Christmas and we are delighted to run the Santa's Workshop initiative for a second year following its popularity last year, and to welcome The Magical World of Fingley.
"With so much to see and do, the fair is a true family event that has something to suit all ages and tastes. So whether you are a seasoned shopper or a soon-to-be Christmas chef, it is definitely an event not to be missed."
Tickets can be bought in advance online or over the phone (01522 522900) at £5 each. They are £6 on the gate, Under 16s go free when accompanied by an adult.