October 30, 2017 3.09 pm
This story is over 72 months old
Historic Lincoln Harlequin Gallery almost ready for new tenants after revamp
An iconic Steep Hill building in Lincoln has been spruced up ready to welcome a new business after the closure of its former rare book store. Questions were raised over future of the Harlequin Gallery building when trading of rare and second hand books ceased and scaffolding was hoisted up on the outside of the…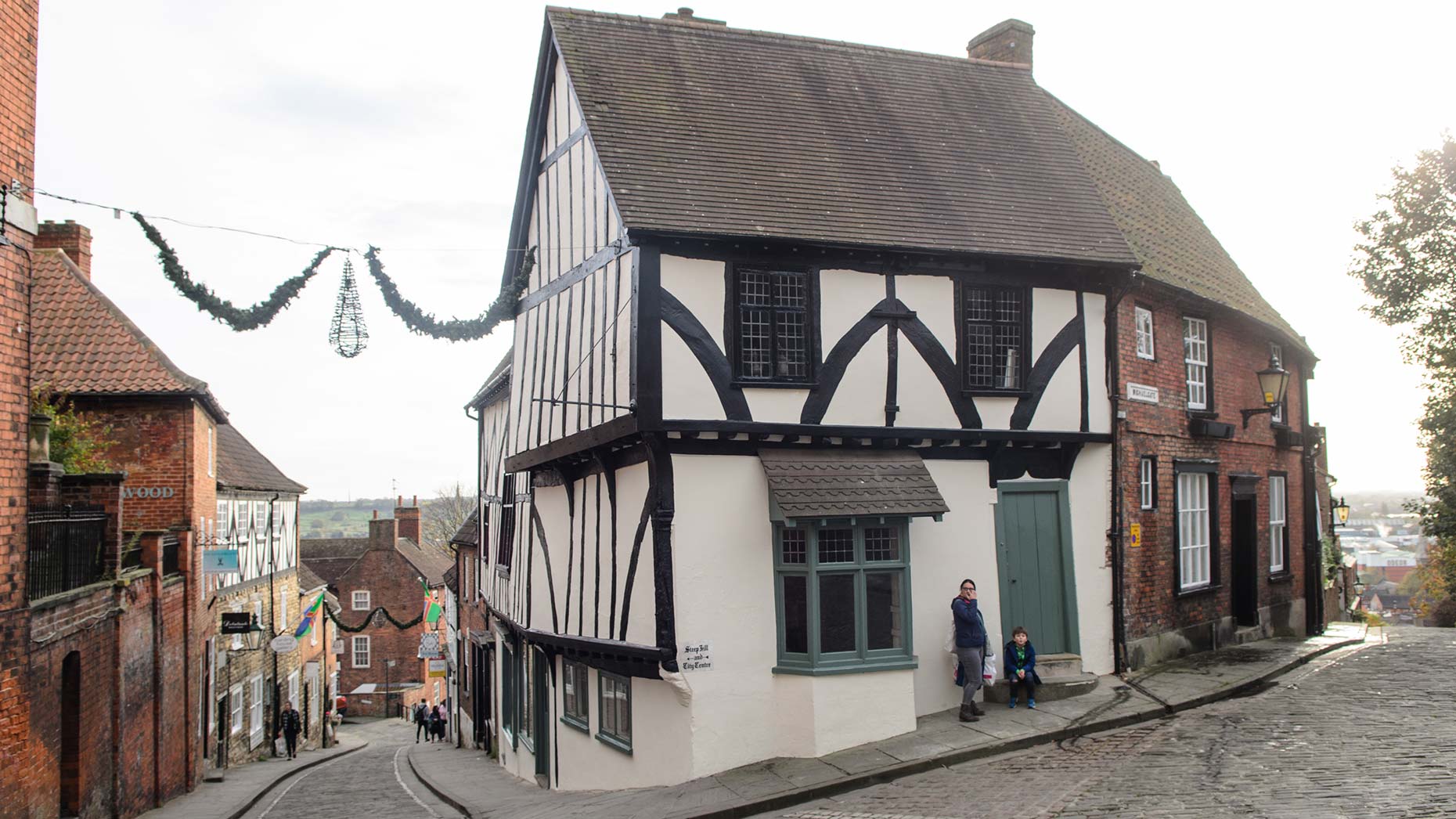 An iconic Steep Hill building in Lincoln has been spruced up ready to welcome a new business after the closure of its former rare book store.
Questions were raised over future of the Harlequin Gallery building when trading of rare and second hand books ceased and scaffolding was hoisted up on the outside of the City of Lincoln Council-owned property.
Since the beginning of September, contractors from local firm Gelder Group have been conducting specialist conservation and refurbishment works work in excess of £15,000.
The building was a former public house turned bookshop, which opened in the late 15th century and was known as the Harlequin & Columbine Theatre Inn before becoming the Harlequin Gallery Bookshop over 50 years ago.
The city council said previous tenants are completing a few finishing touches before the move and officers will begin taking enquiries from prospective firms.
Works included the rendering of external panels, timber frame and gutter repairs, external decoration and new leaded glass glazing.
Dave Gladwin, construction director at Gelder Group, said: "The Harlequin is a well-known and much-admired building in Lincoln and we were honoured to work on its refurbishment which has restored the Tudor building to its former glory, making ready for a new chapter in its history.
"Harlequin now has a new lease of life and I'm sure its new tenants, whoever they may be, will be delighted to be in such a historic and prominent building on Steep Hill.
"The building is as stunning on the inside as the outside and its sympathetic restoration captures its heritage perfectly."
Helen Bedford from City of Lincoln Council, said: "We are very pleased to have worked with Gelder Group to ensure this restoration project is completed in a manner sympathetic to the age and status of this historic building.
"We are impressed and happy with the end result and, in particular, the work undertaken by specialist craftsmen who were employed to refurbish the plastered panels and glass work."
Any businesses wishing to make enquiries about the property should contact [email protected].