October 27, 2017 3.55 pm
This story is over 73 months old
'It's barely breathable!": Commuter fed up with overcrowded Lincoln train
A frustrated Lincoln rail commuter has blasted operators for a consistently overcrowded weekday train out of the city. University technician James Smith, 26, told The Lincolnite passengers on the 17.22 Lincoln to Grimsby train are often forced to squeeze shoulder to shoulder in the aisles. He added that he has taken a seat in the driving…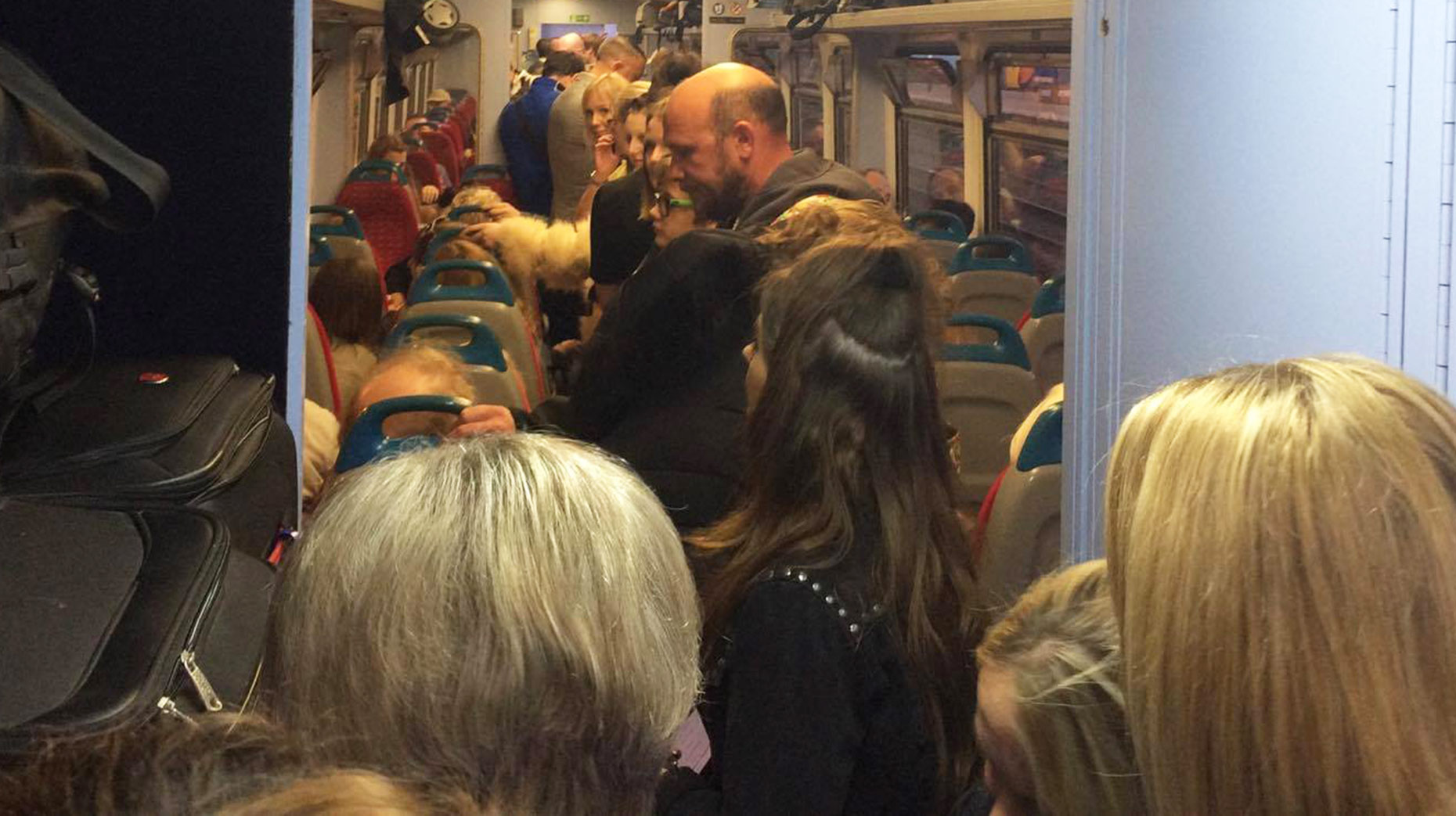 A frustrated Lincoln rail commuter has blasted operators for a consistently overcrowded weekday train out of the city.
University technician James Smith, 26, told The Lincolnite passengers on the 17.22 Lincoln to Grimsby train are often forced to squeeze shoulder to shoulder in the aisles.
He added that he has taken a seat in the driving cabinet previously and that commuters are often turned away to seek a taxi when the single carriage has maxed its capacity.
"It makes me feel frustrated as this is a common occurrence.
"The air is barely breathable as there are so many people taking up the carriage. This has been an issue since I started at the University of Lincoln three years ago.
"I am a common commuter and travel back and forth almost daily. The morning train is never an issue but the 17.22 is the train most people catch to go home.
"The next train is 8pm and the gap is too long in-between.
"As a paying customer, I wonder what I am paying for. I pay £180 per month as  with the university we have an annual pass which costs £2,274."
James said that people often complain to operators East Midlands Trains on social media, but that he believed concerns were dealt with in an 'unsatisfactory manner'.
Reporters contacted East Midlands Trains to share passengers' concerns. The company stated there were currently no additional carriages to add to the network.
'Sorry, but no more carriages'
An East Midlands Trains spokesperson said: "We're sorry to hear about the issues people are having when travelling on the Grimsby to Lincoln services.
"The number of carriages made available for each train company are agreed with the Department for Transport at the start of every franchise.
"Every carriage within our whole fleet is already being used and we are therefore unable to provide any additional carriages on any of our services at this time.
"We regularly review our timetable and take into account feedback from passengers and passenger demand to determine any measures which can be taken to make improvements for the future.
"However we are currently using all of our trains in the best way possible to balance out the competing demands across our network."