October 9, 2017 1.55 pm
This story is over 50 months old
'Just plain dangerous': Dashcam footage shows lorry overtaking car and tractor
What are your thoughts on this manoeuvre?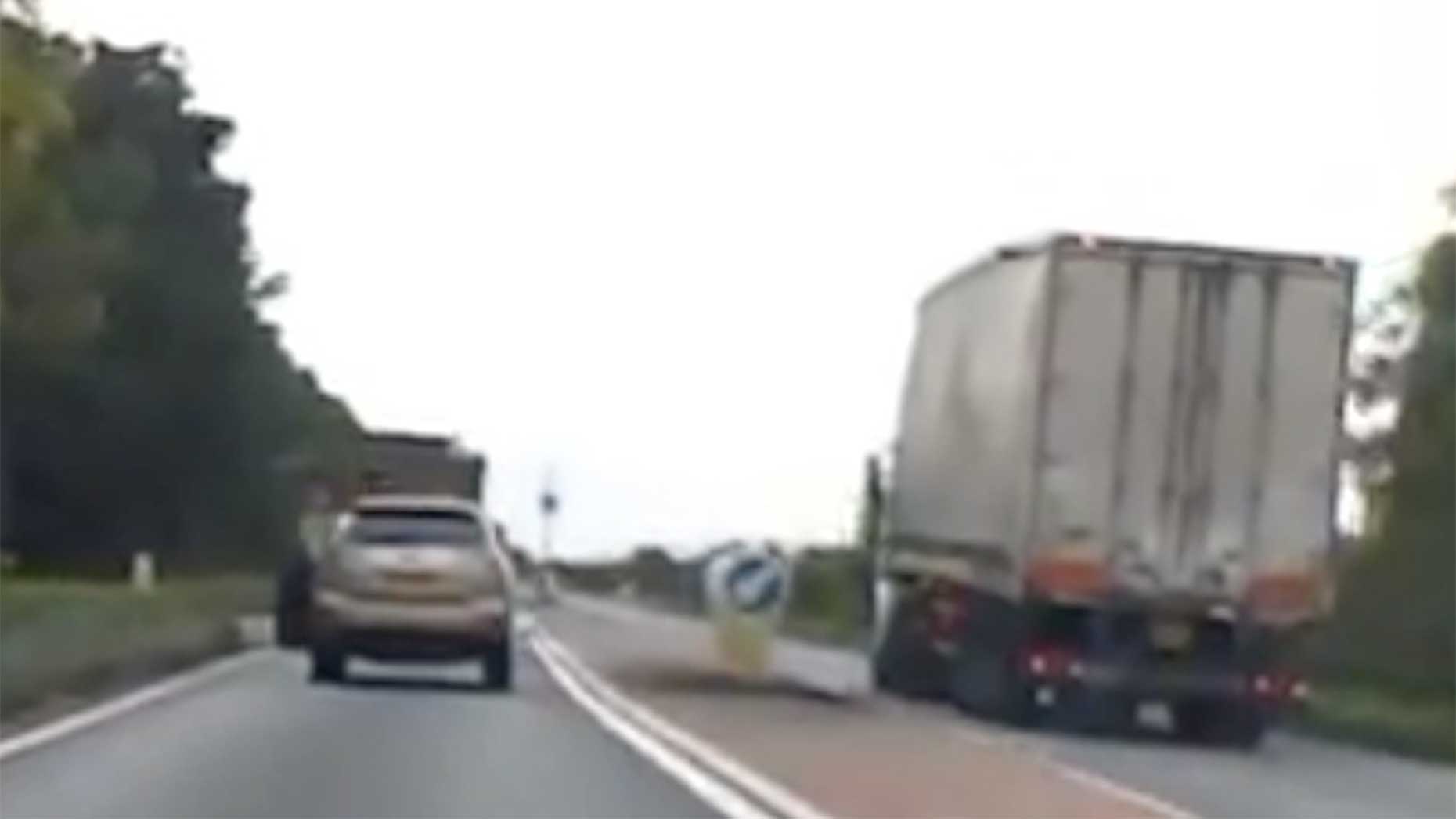 Residents have hit out at a lorry driver caught on camera overtaking a car and tractor pulling a trailer in a single manoeuvre.
The footage posted on the Spotted Spalding Facebook page, shows the lorry dangerously drive onto the wrong side of the road on Wednesday, October 4 on the A17 near Holbeach.
Take a look at the video below:
The video captures the lorry moving onto the wrong side of the road, passing an island before finally filtering back into the right lane.
Many people in the Spalding area have aired their anger following the release of the footage.
Mark Roddis said: "That's mad.
"Going the wrong side of the island on top of a junction like that is just plain dangerous."
Elizabeth Pike added: "Disgusting driving seen on our roads most days."
Martyn Glencross said: "Unreal but not unusual, I've seen much worse from the lorry drivers round here."