October 25, 2017 4.02 pm
This story is over 72 months old
Lincoln Frequency Festival 2017: The highlights
Visitors and residents of Lincoln may have noticed an invasion of futuristic, digital installations across the city this month. The biennial Frequency festival of digital and art and culture is a project that explores the theme of displacement, bringing extraordinary art installations and events to the city until October 29. Iconic and historic Lincoln locations…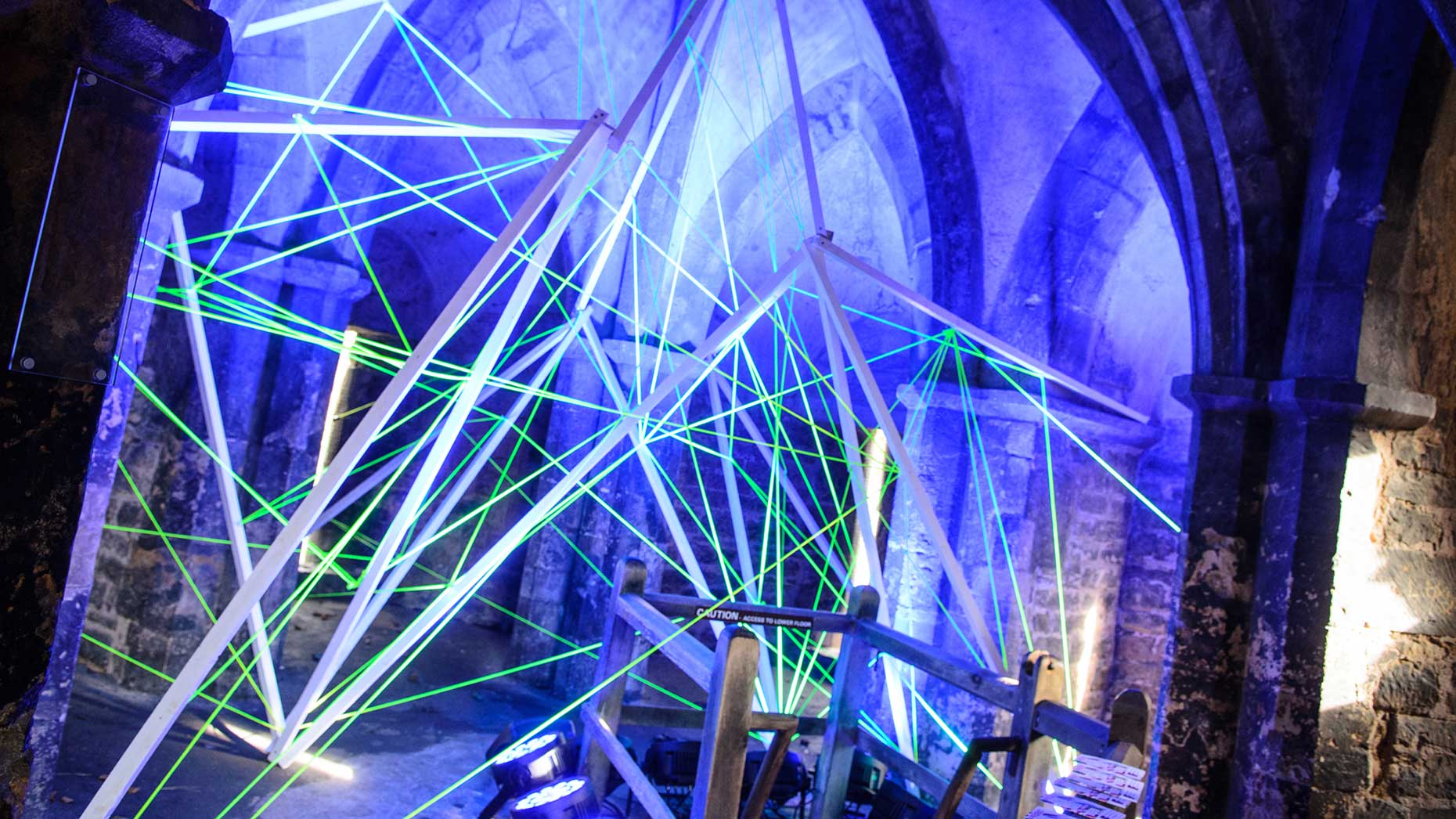 Visitors and residents of Lincoln may have noticed an invasion of futuristic, digital installations across the city this month.
The biennial Frequency festival of digital and art and culture is a project that explores the theme of displacement, bringing extraordinary art installations and events to the city until October 29.
Iconic and historic Lincoln locations have been filled with virtual and augmented reality exhibitions and performances – showcasing local talent.
Works reflect on the digital transformation of place, community and identity, as well as pressing global issues of migration, gentrification and inequality.
The full schedule of events can be found on the festival website. The Lincolnite took a tour of some of the highlights:
---
Deep Data Prototype_1 to 3 by Andy Gracie
When: October 20 – 29 10am – 5pm
Where: Posterngate, Bank Street LN2 1DQ
Price: Free
A project developed using scientific data from probes exploring environments in space, which engages with astrobiology and the origins of life coupled with a re-examination of its boundaries; these three sculptural pieces will be shown together for the first time at Frequency
---
Duet by Invisible Flock
When: October 20 – 29 10am – 5pm
Where: Ruddocks, High Street, LN2 1AW
Price: Free
An ambitious collaboration with Quicksand (India) that links everyday people in the UK and India via the DUET app. These anonymous communications will be displayed live through a large scale lighting installation, publically displaying ephemeral glimpses of evolving personal relationships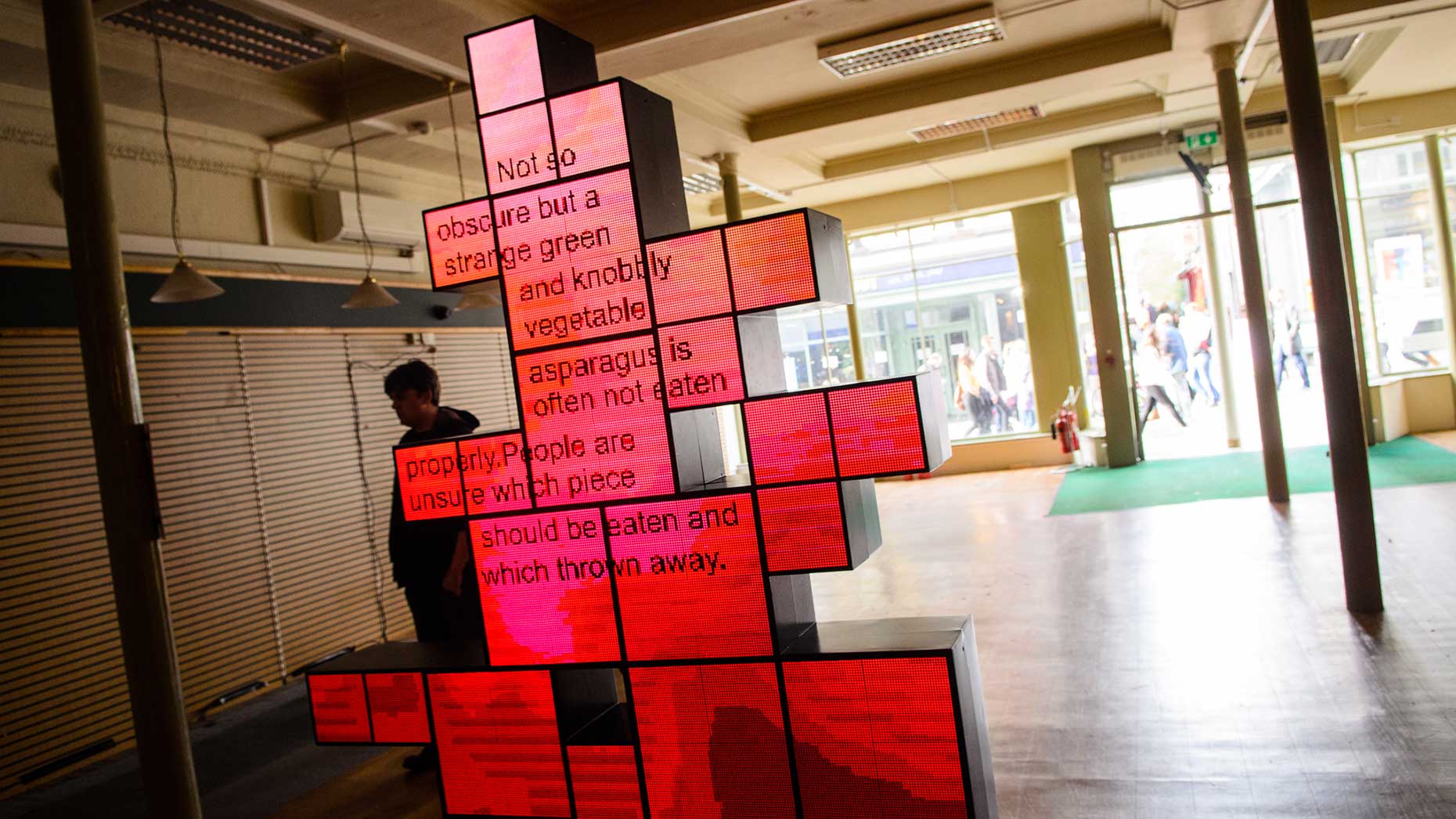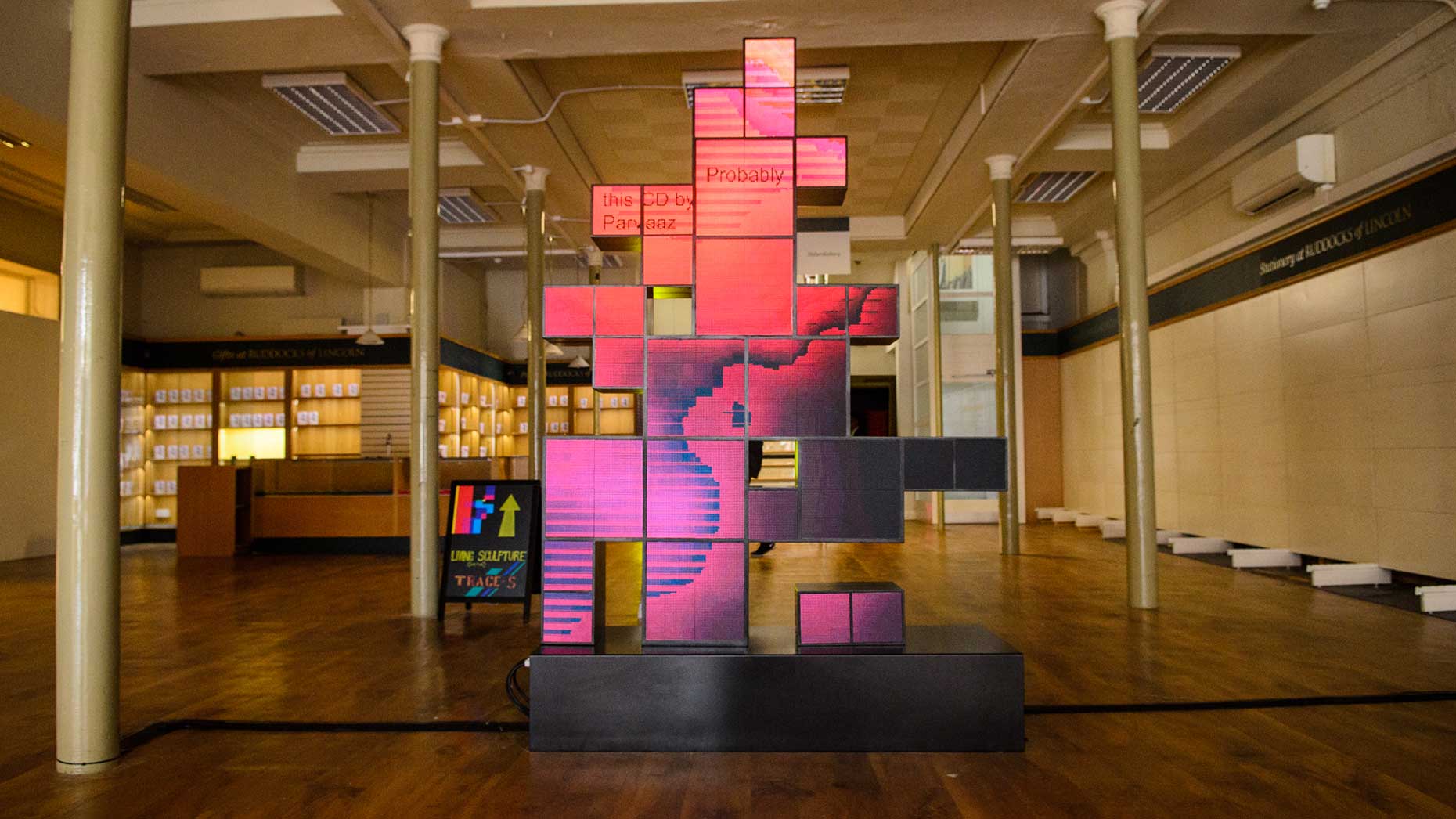 ---
Apparatus Florius
When: October 20 – 29 10am – 4pm
Where: Cobb Hall, Lincoln Castle, LN1 3AA
Price: Free
This installation shows the fusion and obstruction of geometric patterns that grow in and through one an other. Several entities seek an outlet with concrete opportunities to progress to the next phase of their existential journey.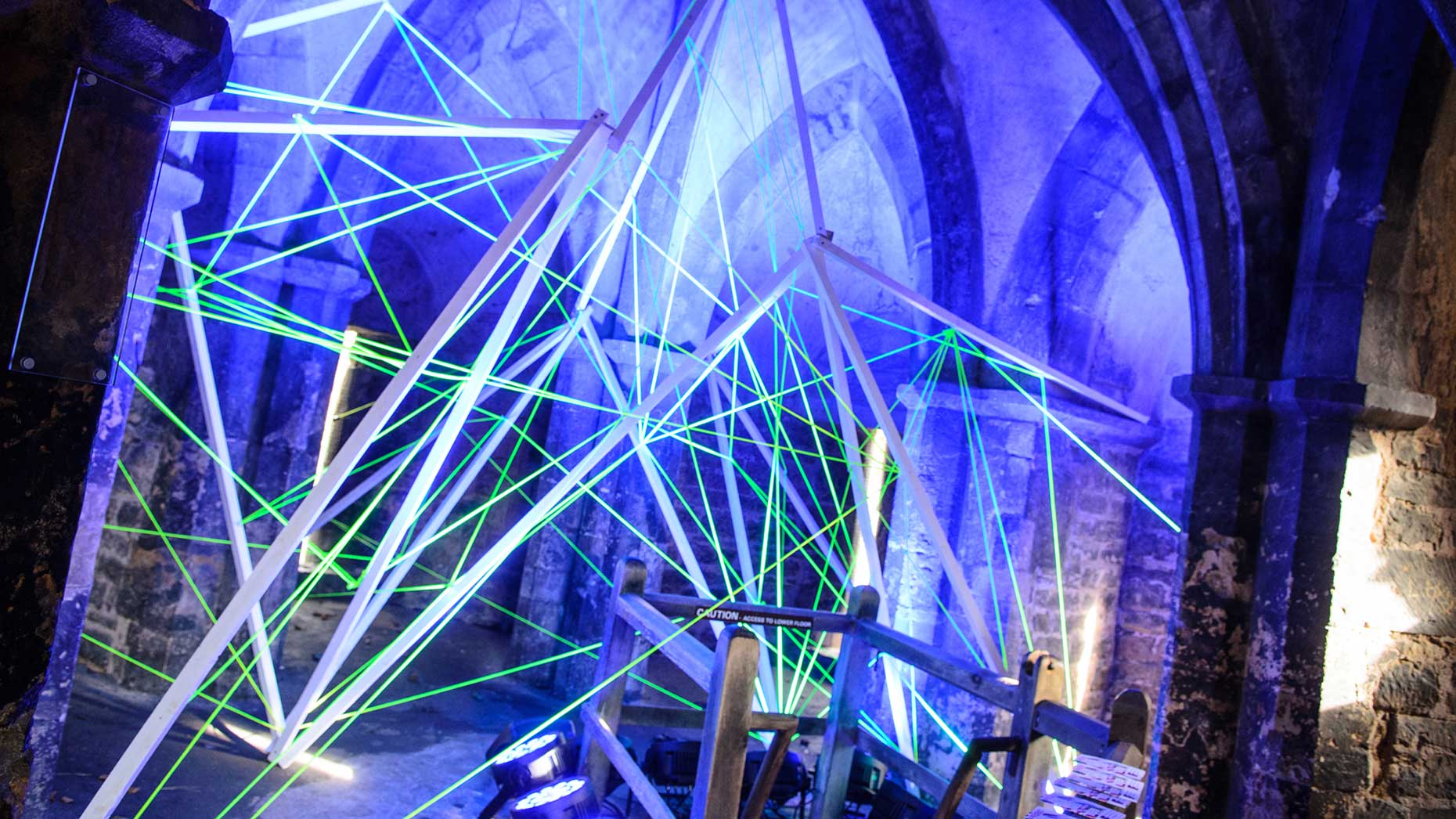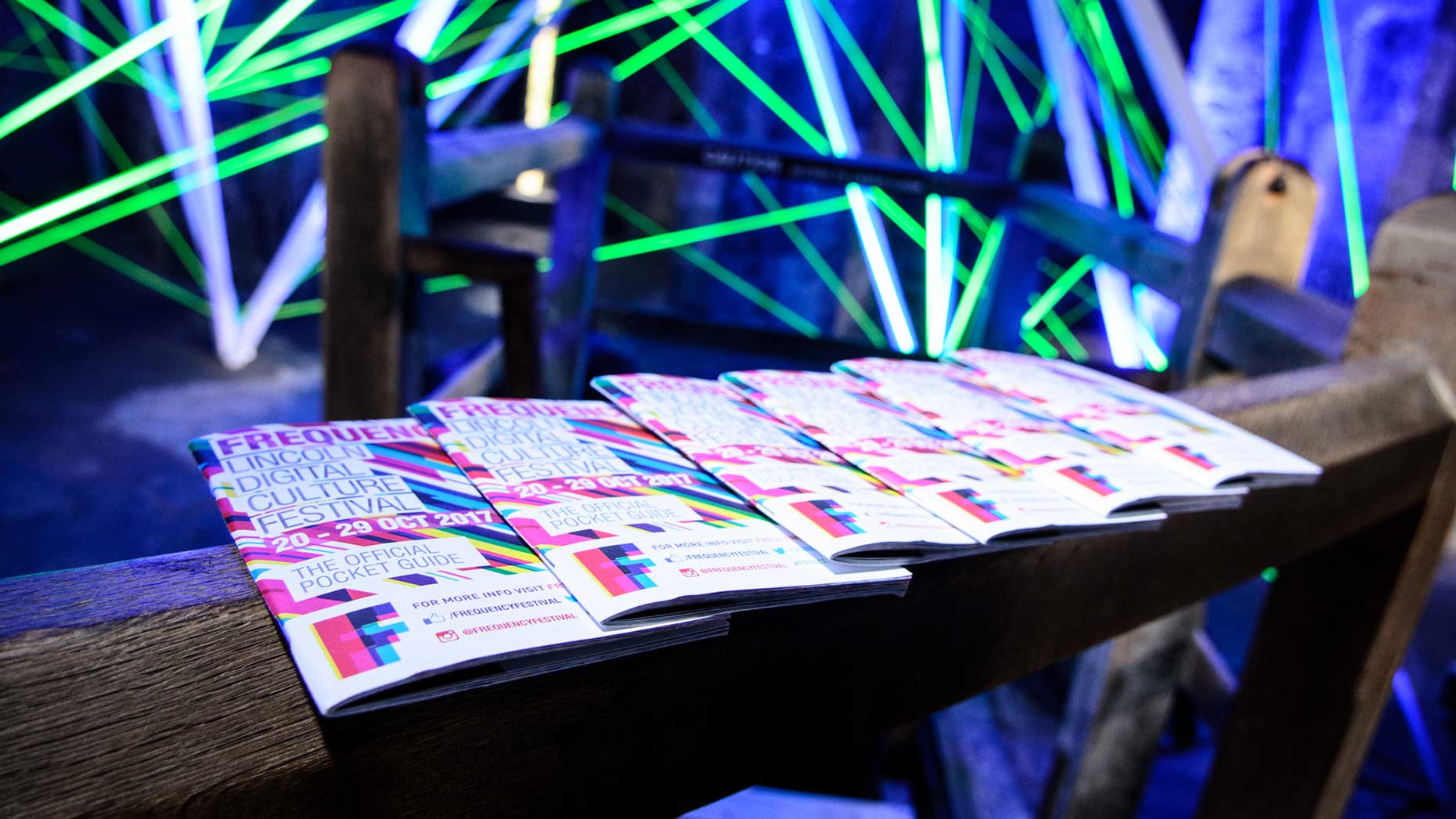 ---
Living sculpture
When: October 20 – 29 10am – 5pm
Where: Ruddocks, Lincoln High Street
Price: Free
An interactive artwork from Sky Arts Ignition winner, Laurence Payot that connects two participants through a layer of holographic particles, allowing them to playfully manipulate the dots which explode back to chaos if they remove their hands from the structure.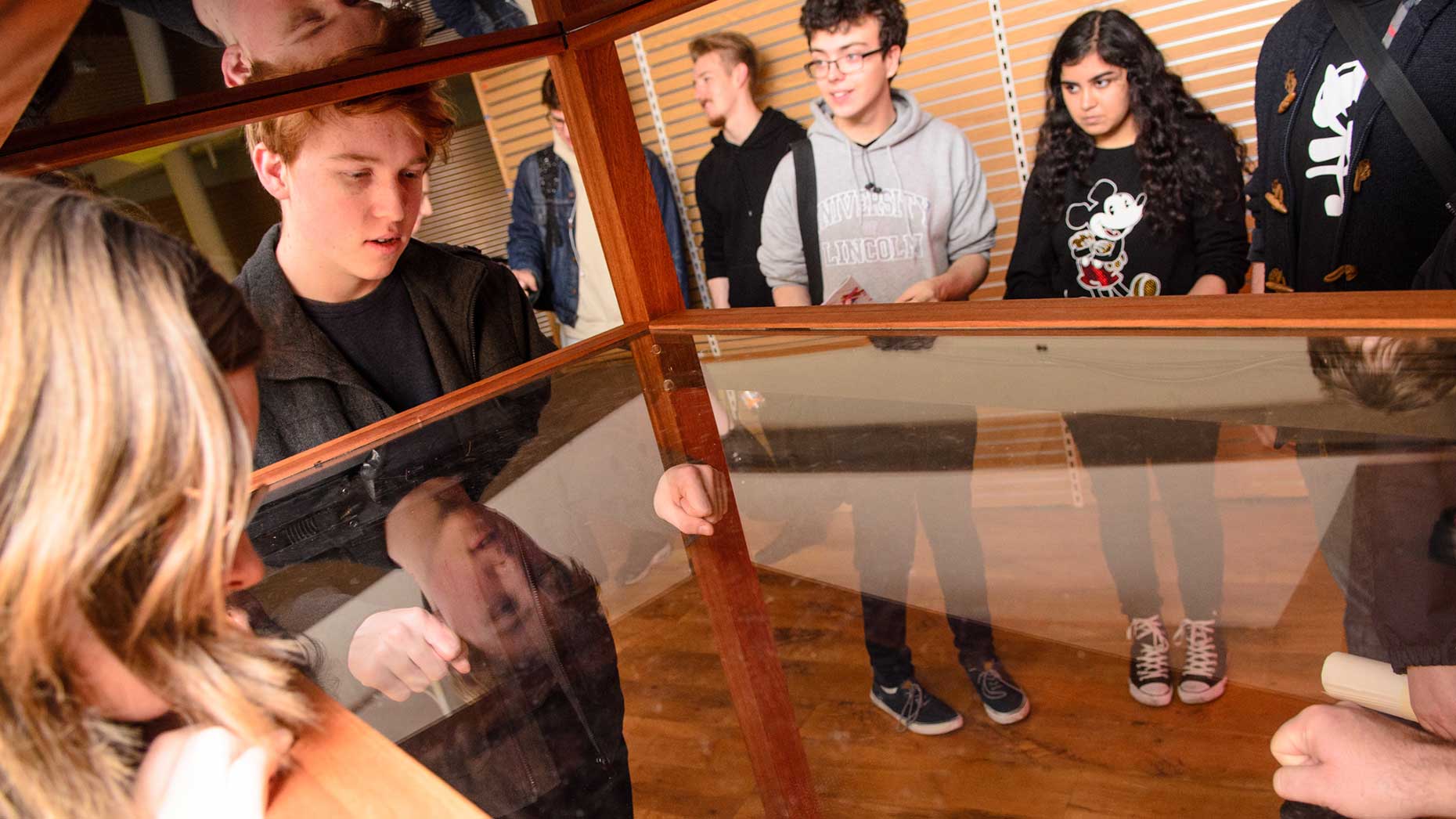 ---
Solo (performance) by Michael Pinchbeck and Ollie Smith
When: October 25 and 26 various times – duration of 10 minutes
Where: The Blue Room, The Lawn, Union Road, LN1 3BL
Price: Free
An intimate performance installation for an audience of two, inspired by Maurice Ravel's extraordinary violin music. Solo is an ode to those seeking asylum from war; a eulogy to loneliness and a broken Europe.
---
Log Book by Assemble
When: October 20 and 29 10am to 4pm
Where: Chapter Huse, Lincoln Cathedral
Price: Free
A new project from Turner Prize winning architects Assemble hosted in the Chapter House of Lincoln Cathedral. Commissioned to celebrate the launch of a new Charter for Trees, Woods and People, it marks the 800th anniversary of the signing of the Charter of the Forest, an important sister document to the Magna Carta. Lincoln Castle houses one of the only two surviving copies, which will be on display alongside the Lincoln copy of the Magna Carta