Lincoln Knights nominated for Community Rail Awards after invading London
Five knights guarded London's King's Cross before the trial started on May 20.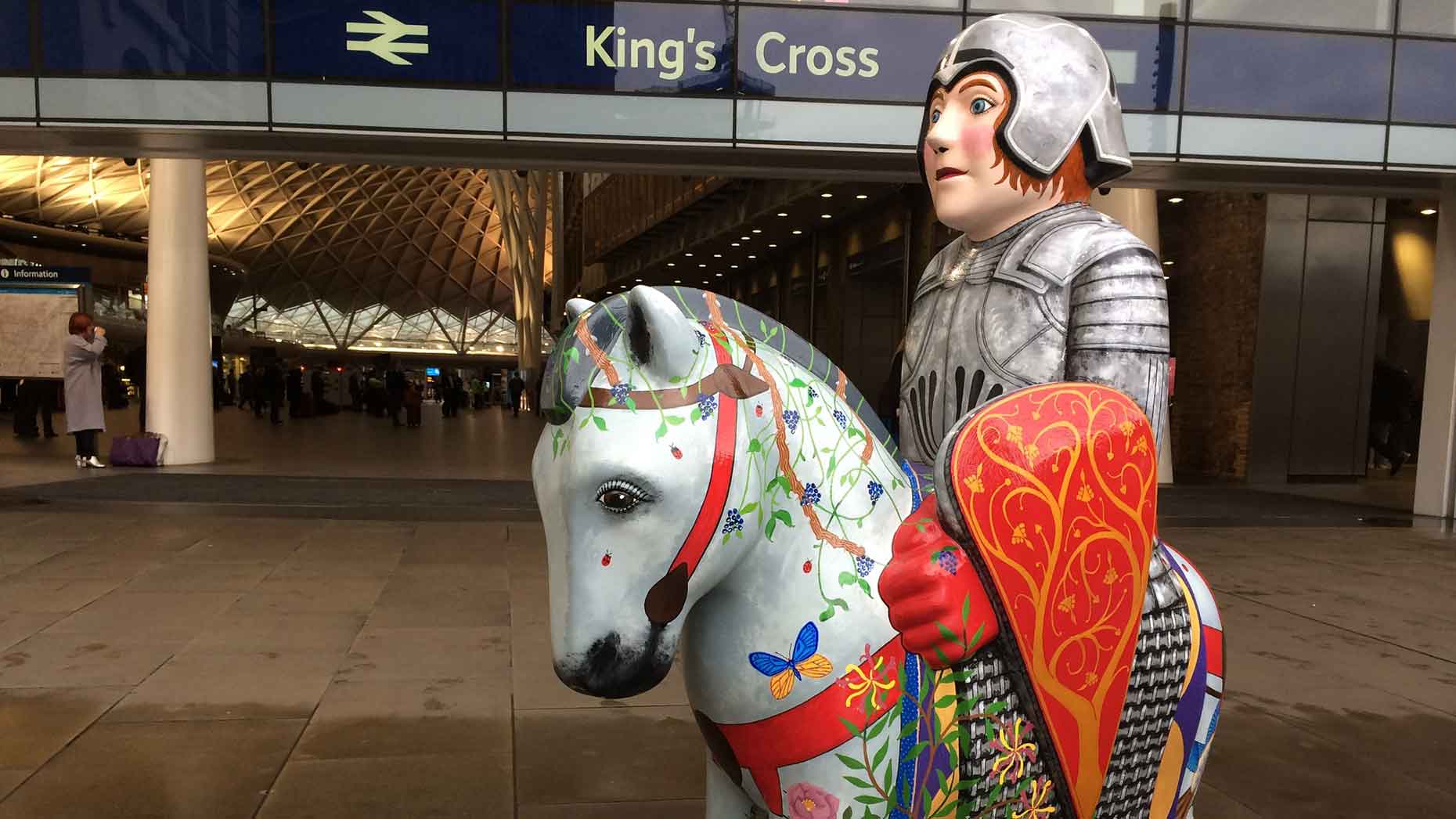 Five Lincoln knights have been nominated at the Community Rail Awards for a marketing campaign after spending a day guarding King's Cross Train Station.
The five horsemen from the Lincoln Knights' Trail made their voyage to the capital on May 17 to the London train station, and as a result they have been shortlisted for Best Marketing and Communications Campaign.
The awards are run by the Association of Community Rail Partnerships (ACoRP) which represents over 80 rail lines and over 1,300 local groups across the UK.
Charlotte Goy, Marketing Manager at Visit Lincoln, said: "When we took the Lincoln Knights to London our goal was to raise the profile of Lincoln as a place to visit by rail."
"A lot of preparation went into organising the event and making it worthwhile, and whilst we're delighted it's among the best marketing campaigns of the year, what really matters is the positive impact it is having on people now visiting Lincoln and Lincolnshire by rail.
"We heard of one lady who's visited Lincoln three times since seeing the Knights in London; whilst in London, we were approached by over 300 people wanting to know more about Lincoln, and we showcased the Battle of Lincoln summer marketing campaign to three million people on the London Underground."
The awards ceremony takes place at The Roundhouse in Derby tomorrow night (October 4).