Red Arrows ascend to Qatar as part of Middle East tour
The Red Arrows have also performed in Kuwait, Jordan and Saudi Arabia as part of the tour.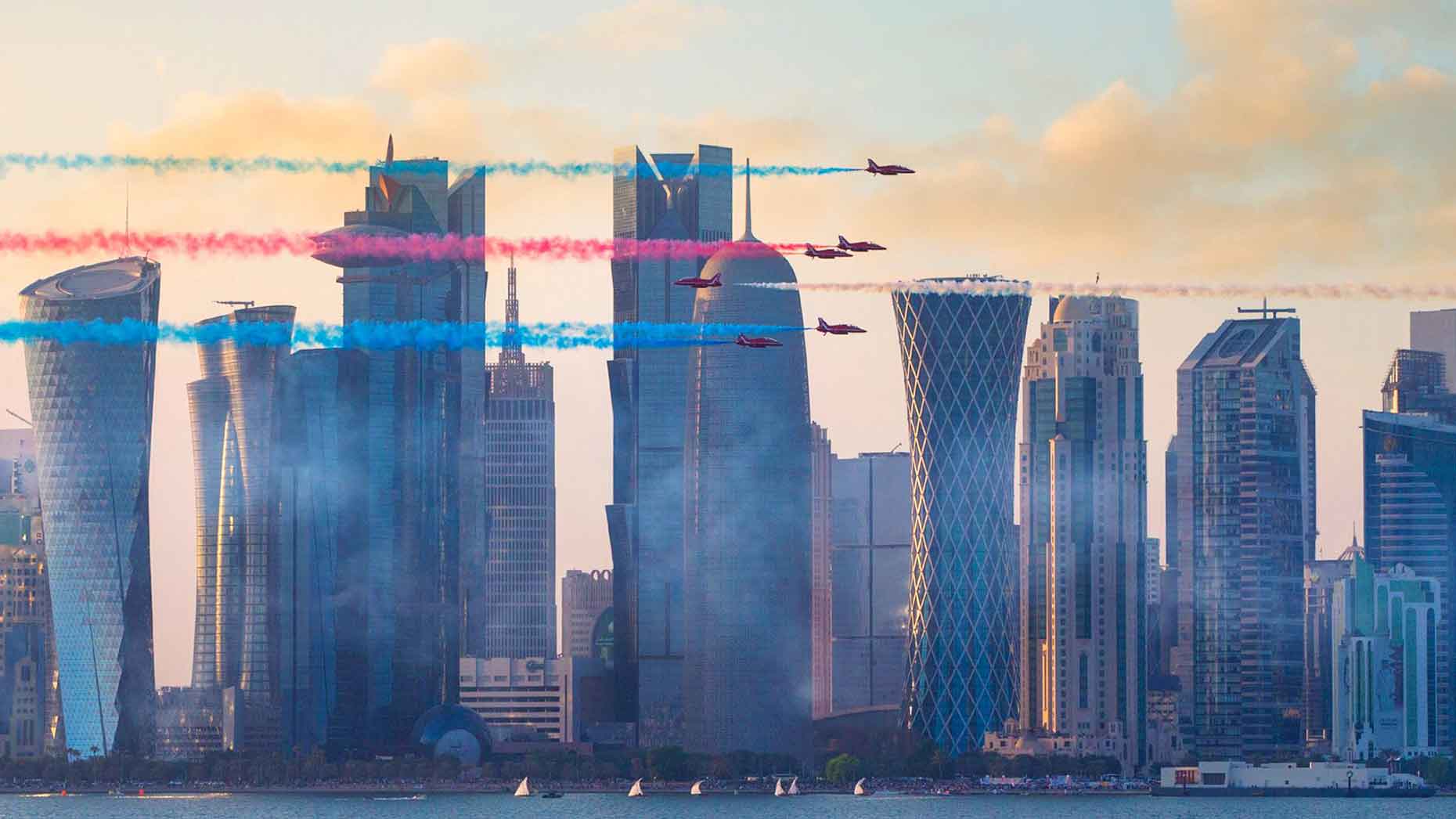 The Red Arrows were guests at the British Embassy in Qatar this weekend (September 30 and October 1).
As part of a series of events in Qatar to reinforce the ties between the UK and the middle-eastern country, the Red Arrows took part in an air display.
Taking to the skies, the nine aircraft wowed the crowd with their colourful display as part of the tour of the Middle East.
The display team have also performed in Jordan, Saudi Arabia and Kuwait and will also travel to Oman, Bahrain and Pakistan, before another return to Saudi Arabia.
Wing Commander Andrew Keith, Officer Commanding, Royal Air Force Aerobatic Team said: "Overseas tours such as this are one of the key roles of the Royal Air Force Aerobatic Team.
"We regularly travel abroad during the display season to promote both the 'best of British' and the Royal Air Force and this is a focused series of events, to broaden the delivery of that important message."