Meet the winners of the 2017 NK Community Champion Awards
Thursday night saw people who made a contribution to their community rewarded at the NK Community Champion Awards. 28 finalists were among the 150-plus guests at the awards evening which celebrated consistent and selfless acts in the community. Residents nominated over 80 people for the awards which were hosted by North Kesteven District Council leader…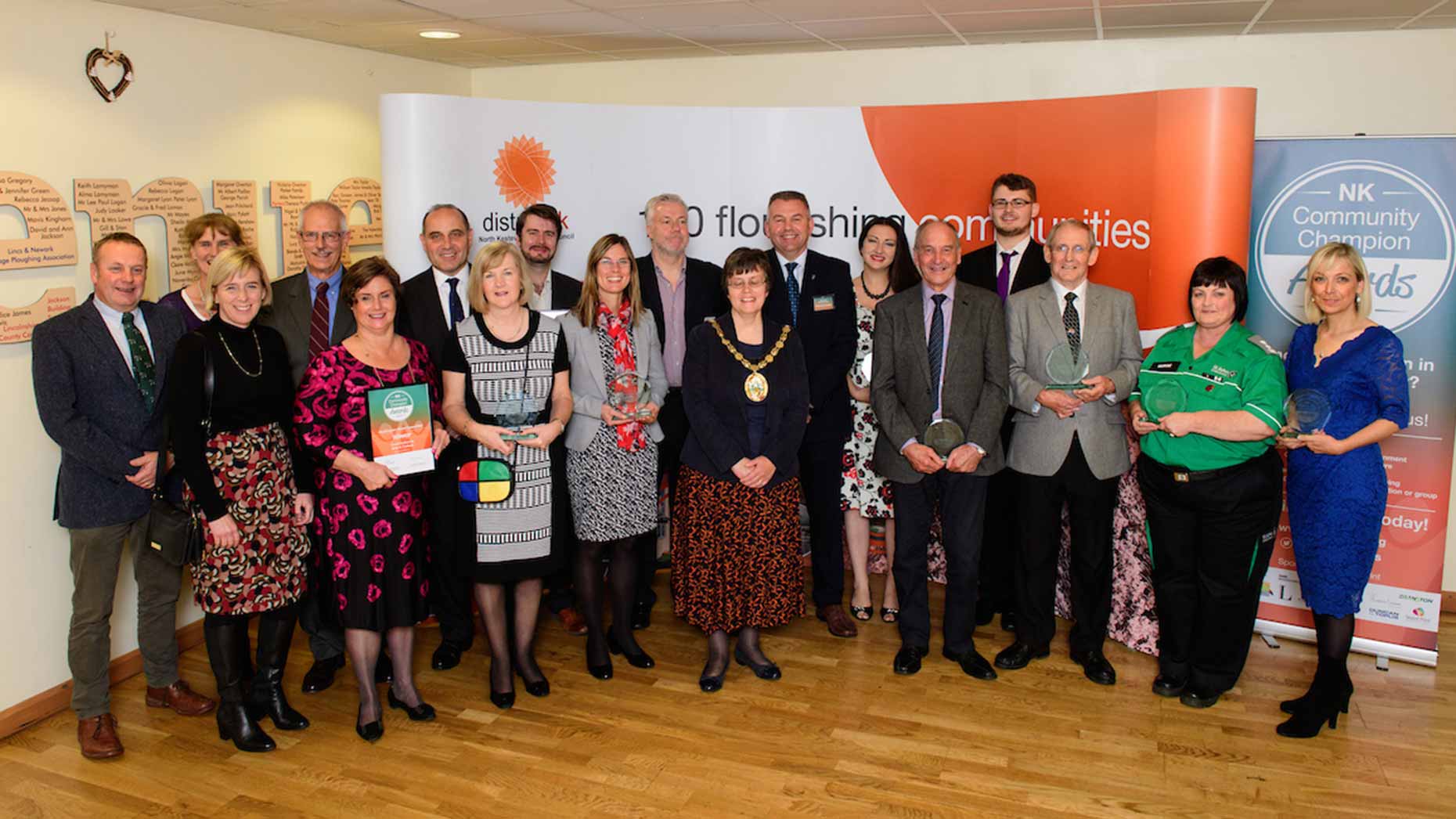 Thursday night saw people who made a contribution to their community rewarded at the NK Community Champion Awards.
28 finalists were among the 150-plus guests at the awards evening which celebrated consistent and selfless acts in the community.
Residents nominated over 80 people for the awards which were hosted by North Kesteven District Council leader Richard Wright and Chairman Sally Tarry.
The awards recognise people in the district who carry out voluntary actions which are worthy of recognition in the belief that it helps contribute high levels of happiness and cohesion within the area, echoed by the North Kesteven district boasting the lowest crime levels in the county.
Councillor Richard Wright said: "We are very proud to run these awards in order to applaud and award some of the many people who give so much through their voluntary and charitable endeavours.
"These are the unsung heroes of our communities who, through their selfless motivation and quiet inspiration make an enormous difference within our District and these awards are a small but heartfelt thank you on behalf of the District for that.
"The 28 individuals, groups and businesses selected as this year's finalists were but a small selection of the immense amount of voluntary work that provides a foundation to the District's flourishing, strong and vibrant communities and I thank everyone who goes out of their way in this way."
Amelia Bailey from Washingborough won the award for Contribution to Health and Wellbeing in recognition of her work raising funds and awareness in support of better cancer outcomes: "There are some amazing people in this room; amazing people from many communities doing some some incredible things and it's lovely to share that."
Event organisers have also thanked all those who helped with the nominations.
The 2017 winners:
Young Achiever: Callum Ball, Norton Disney – by applying himself to a study programme at Hill Holt Callum has turned his life around and now engages others in conservation as a national Bright Future ambassador.
Community Business: DBS Internet Marketing, Navenby – for investing time and effort in building community networks, facilities and events for the benefit of the village.
Contribution to Sport: Peter Ford, Metheringham – for active and ongoing association of 50 years-plus with the village football club and broader sporting endeavours.
Contribution to a Better Environment: Trevor Midgely, South Kyme – a motivator and doer in managing monthly tidy ups, keeping the church yard and verges immaculate and boosting the village's Best Kept standing.
Contribution to Arts & Culture: Heckington Show Committee and volunteers, Heckington – for the combined effort of some hundreds of people in organising and running the annual event which has been central to local heritage and culture over 150 years.
Contribution to Health & Wellbeing: Amelia Bailey, Washingborough – for tireless endeavours in raising awareness of the risks, signs and symptoms of cancer raising funds and engaging schoolchildren on a national scale.
Longstanding contribution to a group or organisation: Mandy Harsley, Ruskington – for over 25 years devotion to St John Ambulance, leading youth cadets and the delivery of life-saving and life-affirming emergency care to many local people.
Community Spirit: Vivien Banks, Sleaford – for creating and nurturing a parents forum that reaches out to isolated families, especially in the military, to help foster nurturing relationships for disadvantaged children.