October 4, 2017 8.58 am
This story is over 72 months old
NHS uprising to be held against continued Grantham A&E overnight closure
Campaigners fighting against the overnight closure of Grantham A&E will hold an NHS uprising in the town later this month. The demonstration will take place on St Peter's Hill in the town from 12.30pm on Saturday, October 14, with a rally with speakers being held in Wyndham Park at 1.45pm. Protesters are being encouraged to…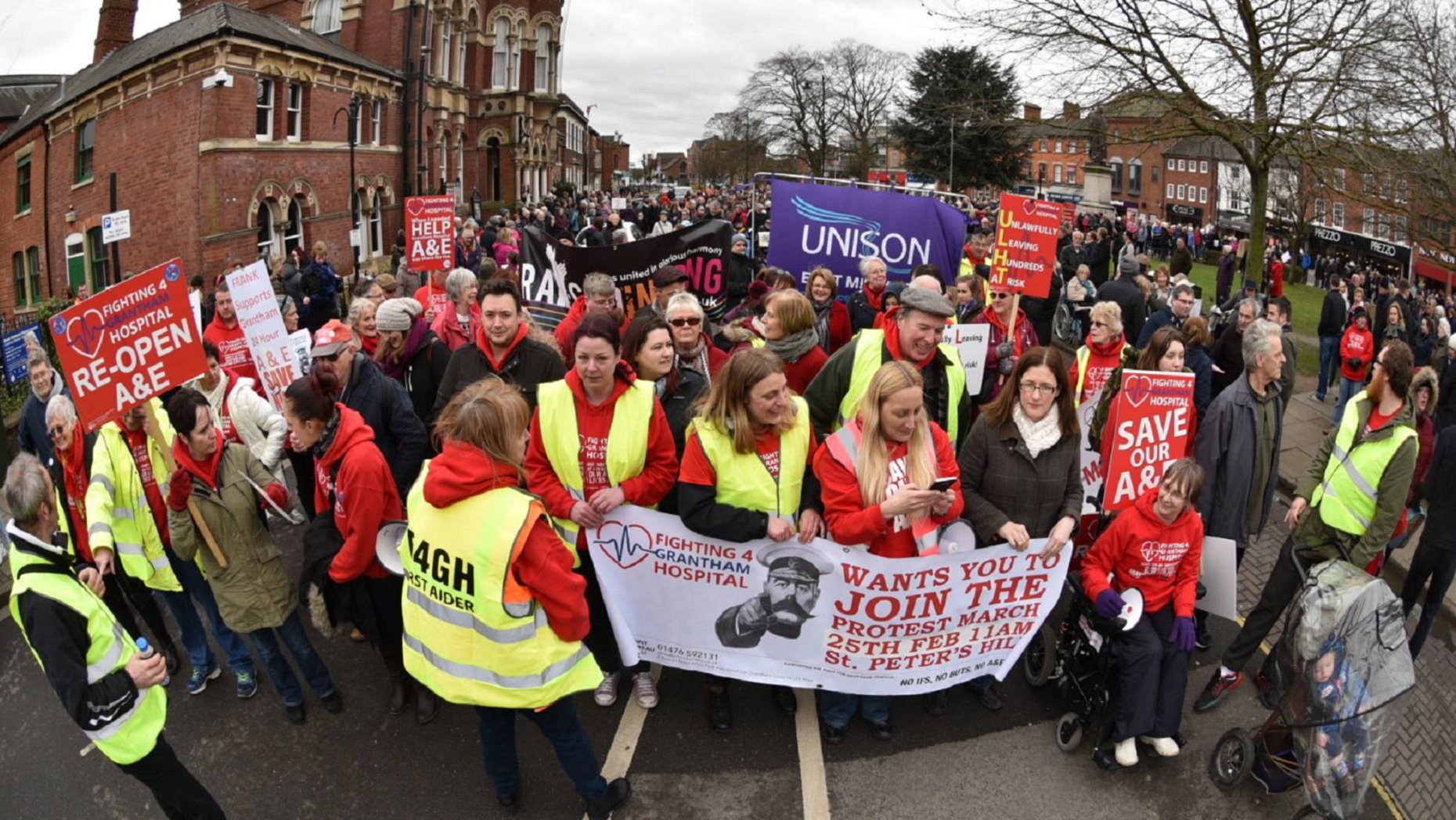 Campaigners fighting against the overnight closure of Grantham A&E will hold an NHS uprising in the town later this month.
The demonstration will take place on St Peter's Hill in the town from 12.30pm on Saturday, October 14, with a rally with speakers being held in Wyndham Park at 1.45pm.
Protesters are being encouraged to wear or carry something red, as a visual symbol that there are red lines which should not be crossed.
As previously reported, United Lincolnshire Hospitals NHS Trust made the controversial decision to close Grantham A&E overnight in August 2016, citing a lack of doctors to keep Lincoln County Hospital and Boston Pilgrim Hospital safe as a reason for the move.
Opening hours were increased in the morning earlier this year but this has not been enough to satisfy those wanting to see the service fully restored.
This latest protest has been organised by Fighting 4 Life Lincolnshire, a grassroots campaign group which believes the NHS should be returned to public hands as a comprehensive health service accessible to everyone.
Previous protests in the town organised by the separate Fighting 4 Grantham Hospital campaign group have seen thousands march in the streets against the overnight closure of the A&E.
Organiser Melissa Darcey said: "We will march and protest against the night-time closure of Grantham A&E and the systematic downgrading of services in our local hospital.
"We will also protest against the Sustainability and Transformation Plans (STPs) which have now become partnerships – these partnerships will see our NHS reduced, where we will no longer be able to access health care as we did before.
"We will show support for other NHS campaign groups across the county.
"We demand a stop to the STPs!"