October 25, 2017 2.30 pm
This story is over 73 months old
In pictures: Former hospital ballroom transformed into Lincoln community theatre
A former Georgian 'asylum' ballroom in uphill Lincoln has been given a new lease of life as a unique theatre and events space, designed to offer a hub of creativity for the community. The Lincolnite took an exclusive tour of the secret rooftop space at The Lawn, where new owners RW Stokes have been carrying…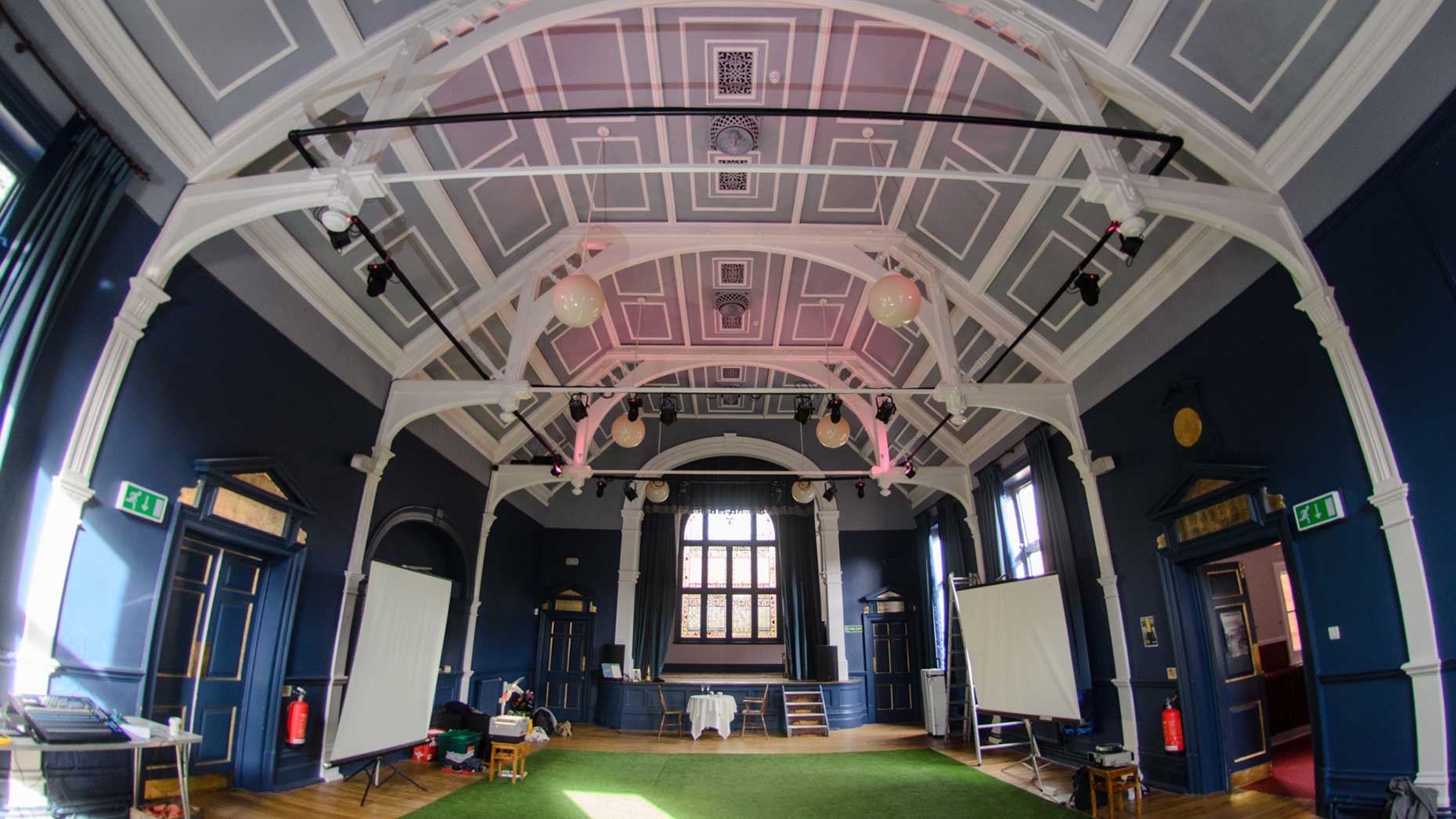 A former Georgian 'asylum' ballroom in uphill Lincoln has been given a new lease of life as a unique theatre and events space, designed to offer a hub of creativity for the community.
The Lincolnite took an exclusive tour of the secret rooftop space at The Lawn, where new owners RW Stokes have been carrying out a major £1.5 million restoration project.
Along with the relocation of the company's coffee HQ and arrival of a number of small businesses at the complex next to Lincoln Castle, the firm has now reopened the stunning community venue, which was left empty for many years.
The space, renamed The Blue Room, was originally used as a ballroom for patients housed at the building, which was opened in 1819 as the Lincoln Lunatic Asylum. The hospital closed in 1985, before it was sold to the City of Lincoln Council and used as a conference venue, meeting and events space but it's been left largely empty for years.
The theatre has been lovingly restored to its former glory, accentuating the original Georgian style of the building while, at the same time, adding a brand new lighting and sound system.
The star attraction comes in the form of a four meter high, original stained glass window behind the stage area.
Up to 150 people can be seated in theatre style, or up to 80 for round table functions.
As reporters arrived at the space on Wednesday, October 25, a performance group were already putting the space to use as they prepared for their Solo play, part of the Lincoln Frequency Festival.
Venue Producer Steve Gillard, who is also a local writer and director, explained he is already working with creative companies, charities and organisations to bring the theatre to life.
"The mission is to build a community of artists, to establish links with colleges and the university for example, as well as various dramatic groups, organisations and businesses so they can do something they haven't been able to do elsewhere.
"We are filling a gap. Lincoln hasn't ever had this kind of 150 seat venue in the heart of uphill Lincoln.
"The option hasn't existed before, where dramatic and amateur dramatic groups can come in and they don't have to take a massive financial hit from hiring the place.
"They can also take a chance of more risky or 'out there' productions. The heart of the idea is 'community'. If you have an idea, come and talk to us and we will make it happen. We want to make things happen and give new and emerging artists a place to work from.
"We're already working with young performance companies such as Art Isn't Sexy, a group of students and Alumni from both the University of Lincoln and Lincoln College, to provide rehearsal and performance space fit for purpose.
"We also run classes out of here. We have Zumba, we have Yoga, jazz festivals. We want it to be an all things to all people kind of space."
Laura Fisher, marketing and e-commerce assistant for Stokes, added: "This was the place where the patients at the psychiatric hospital at The Lawn were able to come and enjoy themselves and have a positive experience to help with their mental health. So that's what the ballroom was promoted for.
"We are working with a historian from the University of Lincoln who is looking into exactly how the spaces within the complex were used. It's a fascinating building and we're learning more about it all the time.
"Thankfully the ballroom was quite well kept, it was just kept very much as a hidden secret, so it was about freshening it up and reimagining it as a place to bring people together."
Anyone interested in using the space can email [email protected] for more details.