Four arrested after ramming police car and failing to stop
The car then crashed into a dyke.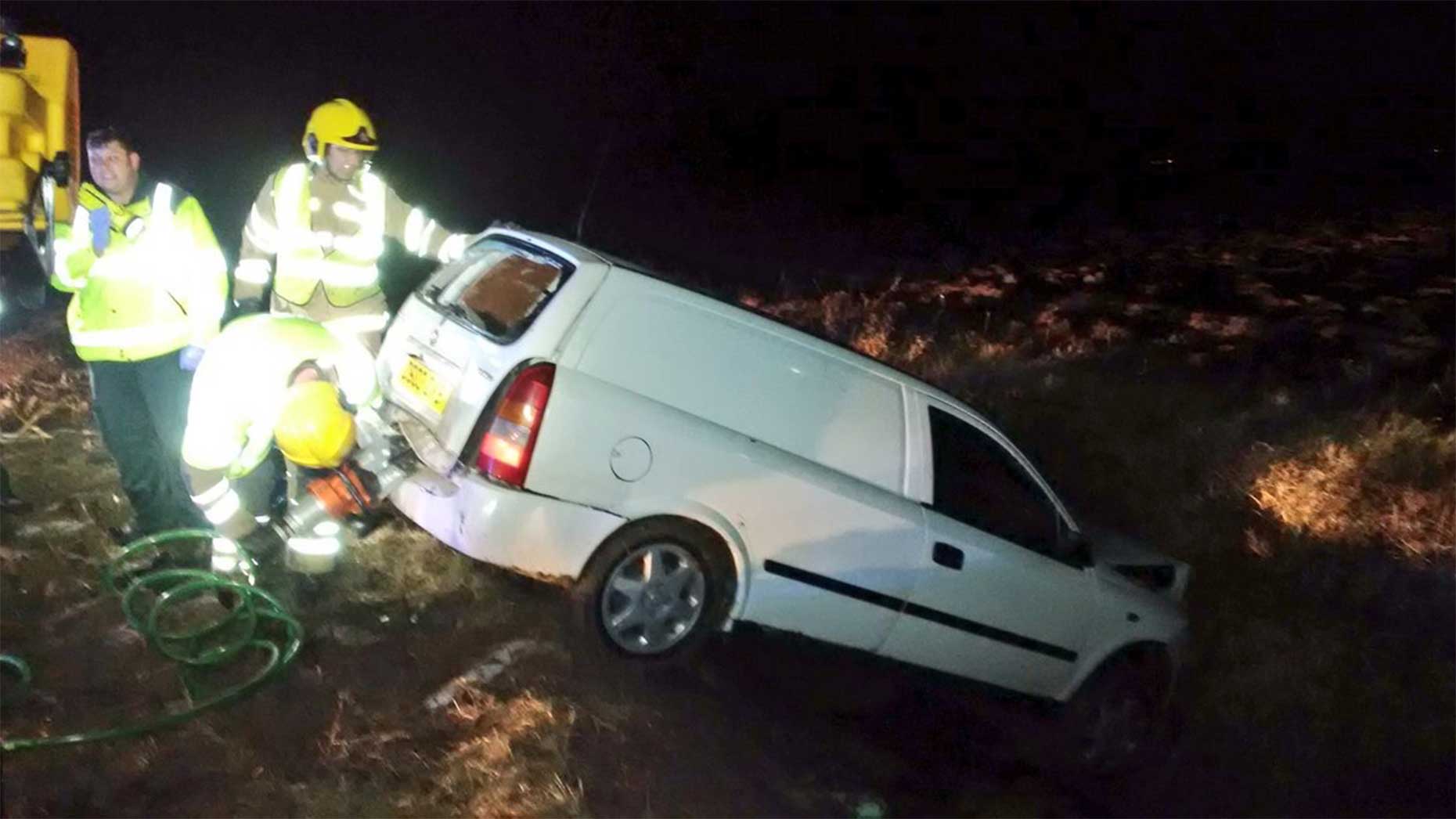 Four men have been arrested after failing to stop and then ramming into a police car before crashing into a dyke near Boston.
The incident happened on the evening of Monday, November 6 on Canister Lane, Frithville.
Emergency services including police, East Midlands Ambulance Service and Lincolnshire Fire and Rescue attended the scene.
The driver of the van and three passengers were taken to hospital.
All four men were arrested at the time, however were de-arrested to be treated for minor injuries.
A spokesperson for Lincolnshire Police said: "This was a fail to stop incident where an Astra van was suspected of having no insurance and failed to stop when requested and eventually rammed a police vehicle before going into a ditch.
"Four people have been reported for offences, which will include motoring offences such as driving without insurance.
"There were arrests but the individuals were de-arrested so they could be treated for minor injuries and have now been reported."
East Midlands Operational Support Service Roads & Armed Policing Team (RAPT) said on Twitter: "Four arrested after ramming a police car and failing to stop.
"This tied up many resources.
"Thank you to Boston Fire and Rescue, East Midlands Ambulance Service and the local farm."