Protest held at Lincoln BT call centre over pay
The protest began earlier this morning.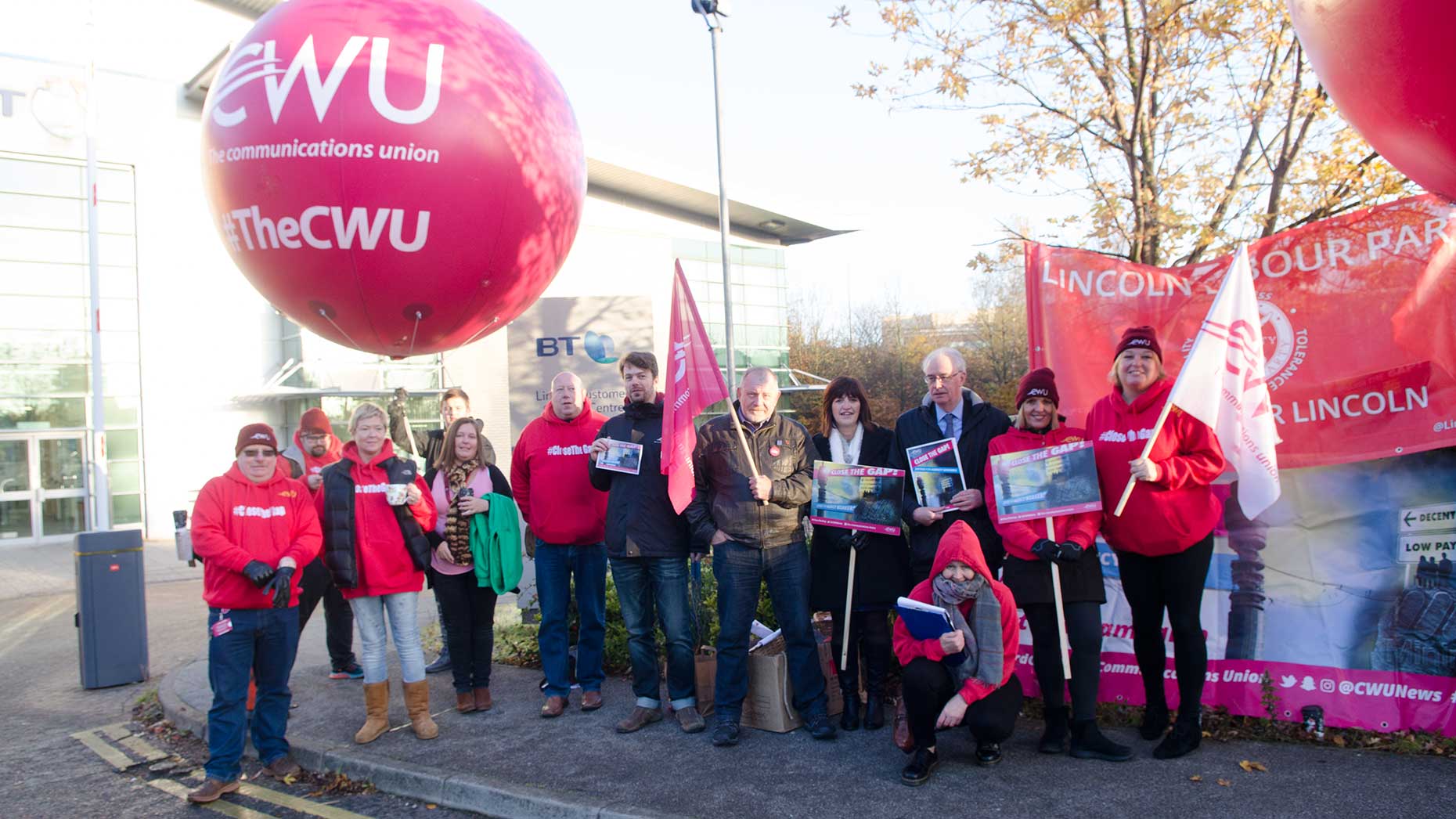 A union representing agency workers today protested outside a Lincoln BT call centre over fairer pay.
Members of the the Communications Workers Union held a day of action outside the BT call centre on Ruston Way on Friday, November 17.
The union's aim is to ensure that workers under the Manpower agency at BT are paid, at least, the Real Living Wage.
Protesters believe that all agency workers on the BT contract should be paid at least the Real Living Wage of £8.45, as apposed to Minimum Wage, which is currently £7.50 per hour.
This is part of a national scheme from the CWU, which will be engaging with branches and members across the UK throughout November to promote the 'Close The Gap' campaign.
A BT spokesperson previously told The Lincolnite: "BT is committed to fair rates of pay for anyone working on behalf of BT Group.
"Pay levels for agency workers are determined by the agency and the requirements set out in the relevant legislation, and will vary depending on the role."
However, protestors disputed this statement, suggesting that as a client of Manpower, BT are able to come to an agreement with the agency to increase the rate of pay for staff.
Protesters will remain outside the call centre until 12.30pm on Friday, November 17.