Wardens to protect users of crowded Lincoln level crossing
Network Rail workers will be stationed at the level crossing on Lincoln High Street during peak times to ensure the safety of users during maintenance works. Pedestrians became trapped on the railway lines last weekend after the barriers malfunctioned due to the volume of people in the area. As previously reported, the £12 million Lincoln…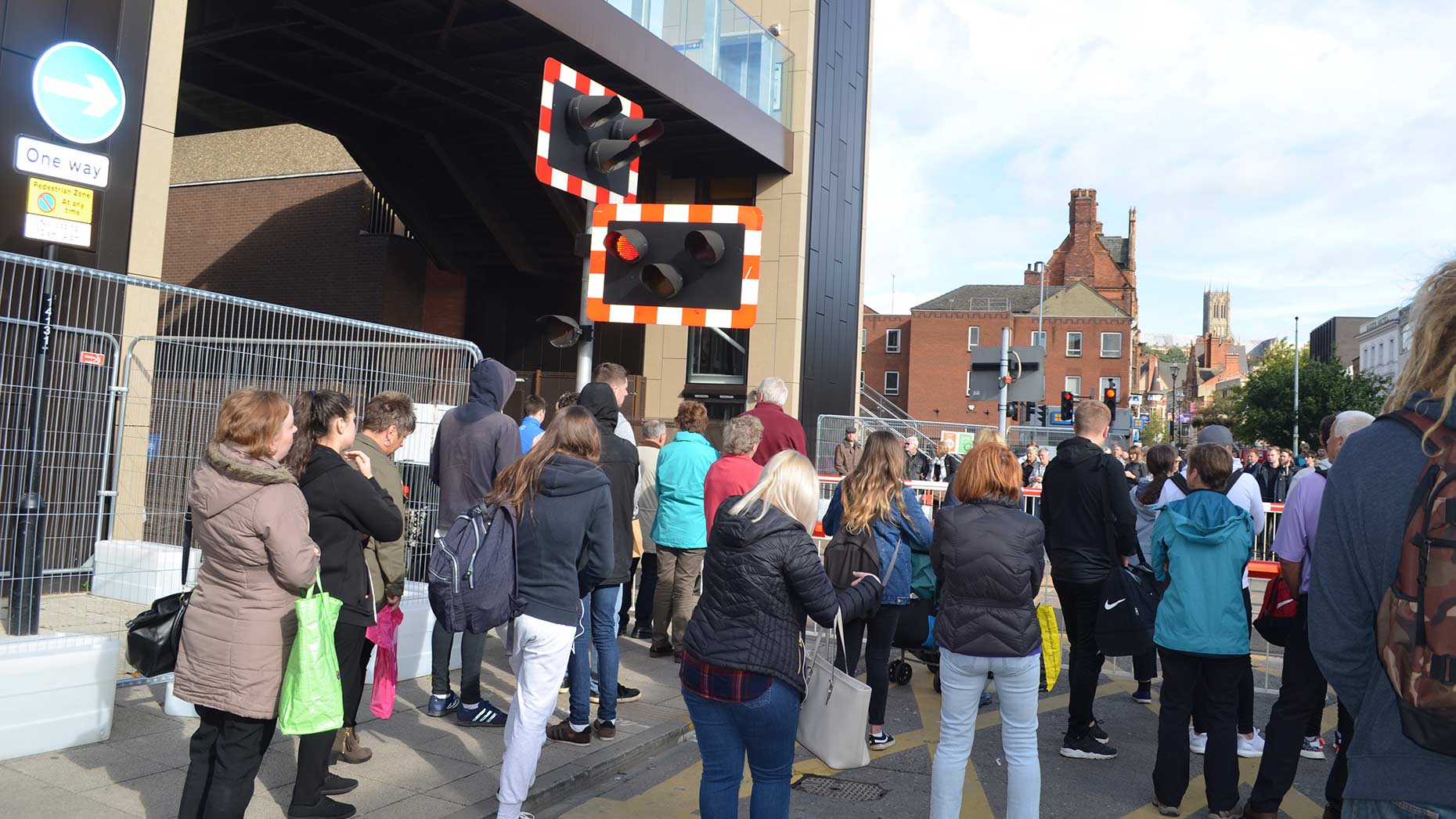 Network Rail workers will be stationed at the level crossing on Lincoln High Street during peak times to ensure the safety of users during maintenance works.
Pedestrians became trapped on the railway lines last weekend after the barriers malfunctioned due to the volume of people in the area.
As previously reported, the £12 million Lincoln footbridge will be closed for at least another month to allow re-surfacing work to be completed.
Now, Network Rail are employing workers to police the area during peak times to ensure the safety of pedestrians. 
A Network Rail spokesperson said: "We are currently carrying out improvement work to Lincoln High Street footbridge.
"Due to the nature of the work, the steps of the footbridge are closed and people must use the level crossing; the lifts are still available for use.
"We are carrying out this work at the same time that Lincolnshire County Council is undertaking improvement work. Both pieces of work are taking place at the same time in order to reduce the length of time that the people of Lincoln are disrupted.
"We take safety at level crossings incredibly seriously, which is why this weekend, and the remaining weekends of the work, Network Rail workers will be at the crossing during peak times to provide help, assistance and guidance to anyone who requires it.
"The level crossing is also monitored by a signaller via CCTV to protect the safety of users of the crossing, as well as those travelling on trains. For those who do not wish to use this crossing whilst the work takes place, there is an alternative route onto the high street via Brayford Wharf level crossing.
"Disruption is never ideal and we apologise for the inconvenience this is causing and thank the people of Lincoln for their patience whilst this work is carried out."