Cancer strikes Lincoln mum, daughter and grandmother within just seven years
A cruel twist of fate.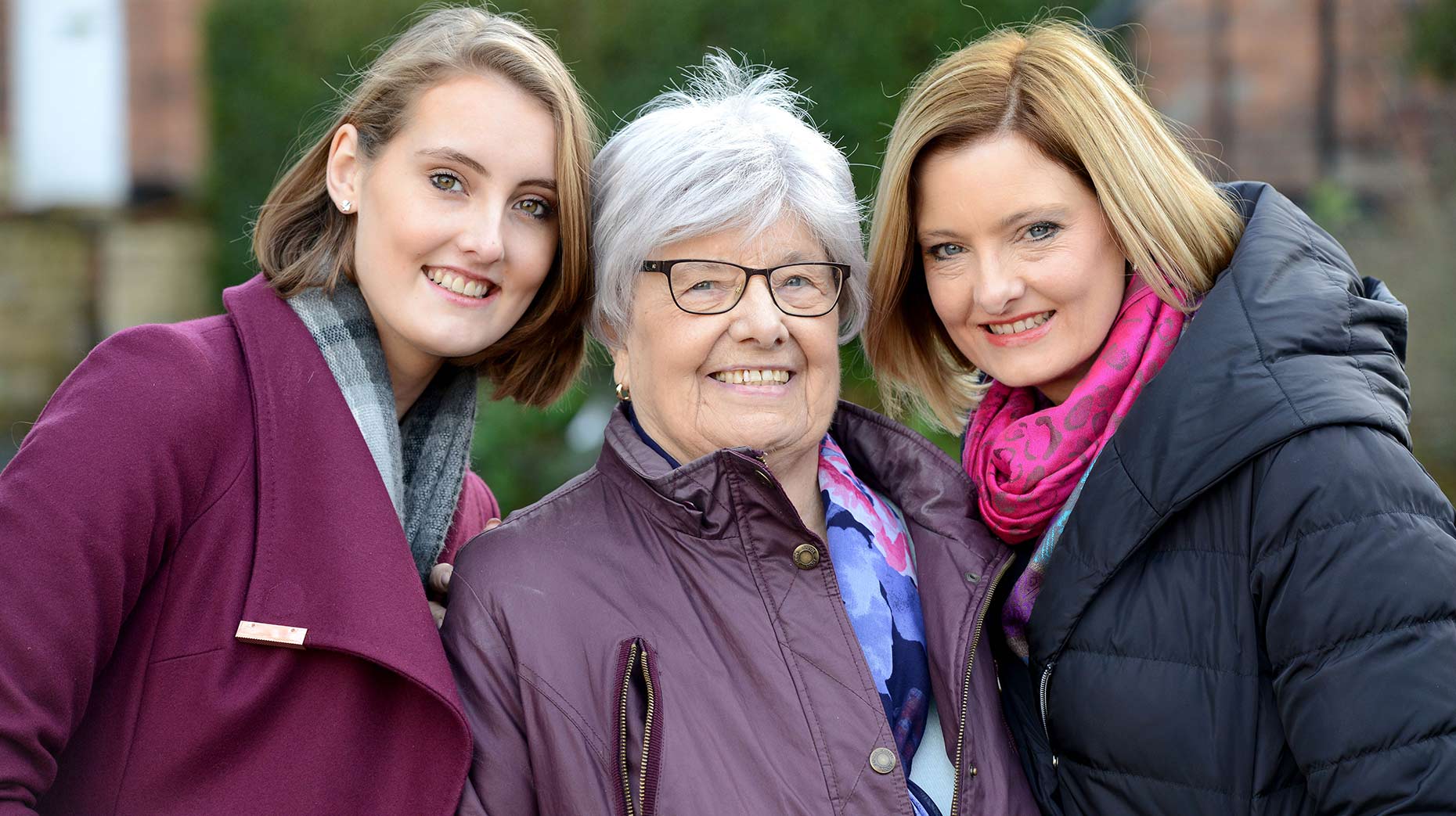 Two years ago, Lincoln mum and cancer survivor Joanne Moss suffered the heartbreak of discovering her daughter had been diagnosed with the same disease. In a cruel twist of fate, her mother has also been struck down with the illness.
The three brave ladies from Washingborough are determined to help others by sharing their experiences and raising awareness for Cancer Research UK.
Joanne Moss, 49, from Lincoln, was diagnosed with Non Hodgkin's Lymphoma, in May 2010 at the age of 42.
She had two school aged children at the time – Jessica, 14, and Alistair, 11. Joanne was determined to beat the disease for them.
Five years later in September 2015 and just as Joanne was about to be given the all-clear, her daughter Jessica – who was then 19 – was diagnosed with Hodgkin's Lymphoma.
This September, just as life was getting back to normal for the family a second time, Joanne's mum was diagnosed with the disease.
Pat Boughen, who's 83 and from Doncaster, had a lump on her neck which came and went. A series of tests revealed that it was Hodgkin's Lymphoma.
Pat has moved in with her daughter's family while she goes through chemotherapy treatment.
Surprisingly, doctors have said the disease that has struck three generations in the family is not genetic.
"We still can't believe it"
Joanne Moss said: "Mum had a lump in her neck that came and went. She had an ultrasound scan but it didn't show anything. Mum had other symptoms which they thought might be a condition called Sjogren's Syndrome.
"When Jessica had been diagnosed I went into practical mode, that took over and I kept focused on what she needed, what appointments were coming up and looking after her. If I look back on when I was diagnosed, it feels surreal, as if it all happened to someone else.
"I am a practical person so just got on with things, you have to. But with mum, I can't explain why, I found it really unsettling and very emotional.
"I got the call when I was at work. When they told me I started shaking, I was in a state of shock. I just broke down.
"It took me a few weeks to really get my head around things and to realise what we were facing and that this really was happening to us again. We still can't believe it. Just as we were getting life back to normal, cancer strikes again.
"To be unlucky twice is ridiculous but three times is unbelievable."
No genetic connection
Jessica, 21, now a university student, said: "I think somehow I knew what it would be but it was still a real shock. I took nana's hand and was very calm. If I hadn't been through it myself it might have been different, I might have found it scary but I knew what to expect, I knew there was treatment and that you can be diagnosed and come through it.
"There are some days over Christmas where we'll both be at the same hospital, nana going in for chemotherapy and me going for a check-up.
"They've said it's not genetic, we've wondered if we're predisposed to it or just very unlucky, but no one can say for sure."
Pat is half way through her chemotherapy. The lump in her neck has gone but they are targeting other traces of cancer close to the pelvis.
Pat's treatment is expected to finish in March.
Pat said: "You do think of how unusual this is, how unlucky for three of us in the same family to go through this but it's brought us closer, for me to understand what they've been through and also to be able to talk about losing your hair and things like that.
"Joanne had a bone marrow biopsy during her treatment which was very painful, I wasn't looking forward to that but they did it and it didn't hurt at all! I thought, if that's the worst of it then I can do this! I've felt very tired but not too ill."
Joanne has been fundraising for cancer charities ever since she was first diagnosed.