Heartbroken widow describes night devoted Lincoln dad was killed in crash
An emotional tribute to a devoted father.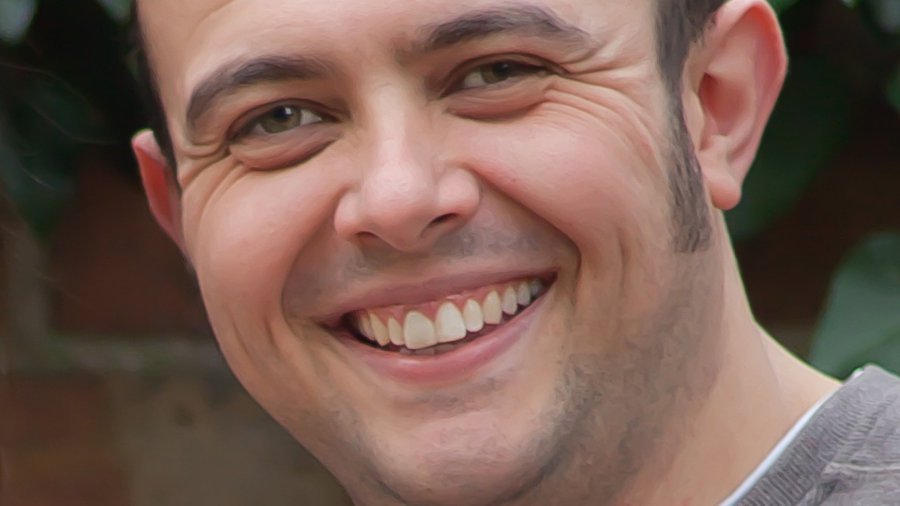 The widow of "devoted" Lincoln dad David Kirk has released an emotional statement after a motorist was convicted of causing his death while chatting on a hands free phone.
Nursery worker Katie Kirk, 26, read out the statement after Horncastle woman, Samantha Ayres, 34, was found guilty of causing her husband's death by dangerous driving.
Mr Kirk, 26, was a popular worker at Lincoln motorcycle dealers Webbs and left a two-year-old daughter Alyssa.
He died on November 7 last year after Ayres struck his motorcycle in Baumber Road, Horsington.
Following the verdict Mrs Kirk read out a moving statement in which she revealed how she went to find her husband when he did not return home.
She said: "Dave sent me a text at 5.32pm that day saying he was just leaving work.
"He was coming to meet me and Alyssa after my first day back at work. By 6.30pm I was getting very worried as he should have arrived at 6pm. I got Alyssa in the car and went to look for him. I knew the way he would go.
"We came to where the police had blocked the road and from there I could see the lights from the ambulance but they wouldn't let me go to Dave.
"I sat and waited with Alyssa wrapped in a blanket on my knee. Two police officers came to the car to talk to me. I knew what they were going to say, I could feel something was wrong. Before they said anything I said, 'He's dead isn't he?'
"My mother picked me and Alyssa up and we went to tell Dave's family. I felt it was my responsibility as his wife to do this.
"I can still hear the scream from Dave's mother as I told her that her baby had died and see his sister collapse into her friend's arms on the stairs."
Mrs Kirk added: "That night changed my life and me. I learnt what a broken heart feels like and now understand when people talk about losing someone can cause physical pain.
"Your heart beats so fast and so hard you feel like it is breaking your ribs.You breathe in but cannot breathe out and then you become numb to everything. I have shut people out.
"I no longer care about my me or life. All I care about is Alyssa and making sure she is having her needs met.
"I couldn't go back to our house in Lincoln, it hurt too much to be there. We stayed with my grandma, she cared for Alyssa while I couldn't. I couldn't look at Alyssa, she looks so much like Dave, it hurt to see her, it still does.
"She doesn't understand what happened, she thinks her daddy went to work and hasn't come back.
"After two days she woke up and shouted, 'daddy.' Each time she said it, it felt like my heart broke again."
Mrs Kirk explained: "She will have abandonment anxiety for years until she understands what happened and that her daddy was taken from us and that he would never have left her by choice."
She added: "I met Dave when I was 16, he was 17. We have been married for five years and have a beautiful baby. He treated us like princesses and did alot for us.
"Alyssa now has to grow up without her father. She will always be the 'girl whose father is dead.'
"Alyssa has a lot of milestones to pass now without her daddy, things that every dad should be able to do with their daughter, first day at school, first day at ballet, learning to swim, going to school prom, graduation and walking her down the aisle at her wedding."
Lincoln Crown Court heard Ayres had been having a 20 minute conversation with a friend on her hands free phone and was completely on the wrong side of the road when she hit Mr Kirk.
Ayres will be sentenced on December 6 after the trial judge warned her to expect an immediate custodial sentence.