December 4, 2017 9.29 am
This story is over 48 months old
Excelling Lincoln College students celebrated at annual awards
More than 20 Lincoln, Newark and Gainsborough College students received awards for excellence and overcoming adversity at an annual awards ceremony. Former health and social care student at the college and Lincoln Member of Parliament Karen Lee was the guest of honour at the event, in partnership with Stonebow Media on Thursday, November 30. Local…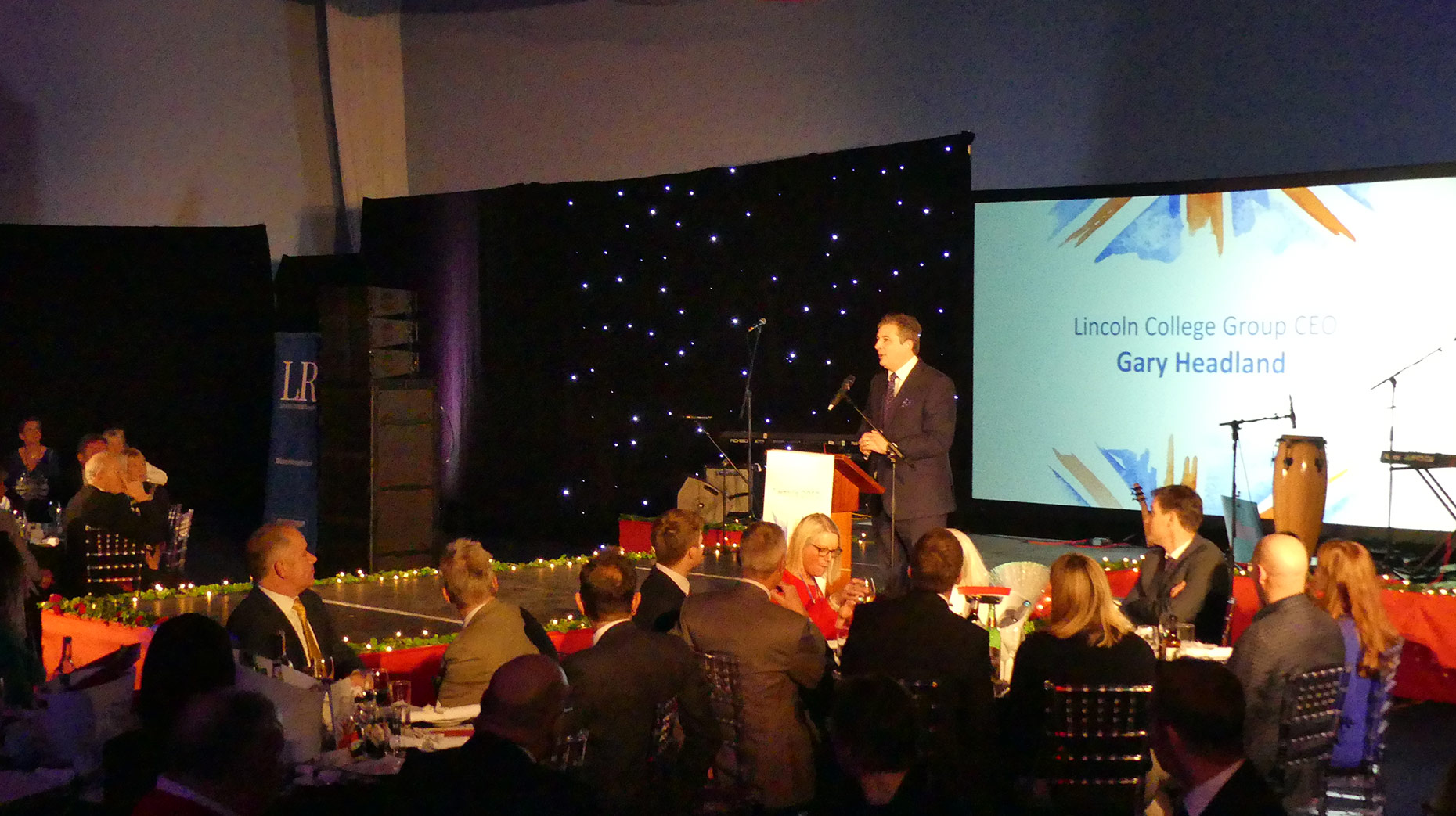 More than 20 Lincoln, Newark and Gainsborough College students received awards for excellence and overcoming adversity at an annual awards ceremony.
Former health and social care student at the college and Lincoln Member of Parliament Karen Lee was the guest of honour at the event, in partnership with Stonebow Media on Thursday, November 30.
Local businesses, VIP guests, students and their families joined together for the evening under the theme British values.
The focus was the value of democracy, liberty, tolerance and the rule of law, explained Lincoln College Group CEO Gary Headland.
Students also took part in a range of culturally diverse performances and guests enjoyed fusion cuisine, celebrating the various backgrounds of our student body.
MP Karen Lee have a speech urging current students to work hard to realise their dreams.
She said: "I would like to say thank you to Lincoln College for inviting me to attend and present the Annual Awards 2017.
"My inspiration for my career in nursing started here where I gained an Advanced GNVQ in Health and Social Care, along with an extra A Level in Sociology, before completing a Diploma in Adult Nursing at Lincoln County Hospital.
"I now sit in Westminster as MP for Lincoln on the Labour benches, as Parliamentary Private Secretary to the Shadow Chancellor of the Exchequer.
"Each day I represent the people of Lincoln and watch over the British values of democracy, the rule of law, individual liberty and mutual respect and tolerance for those of different faiths and beliefs, but I never forget how Lincoln College helped me start my career.
"I wish all of the students the very best for their future and I hope they will always remember how the college helped them to attain their goals."
Lincoln College Group CEO Gary Headland said: "This was a fantastic celebration of the achievements of our students and staff and it made me feel enormously proud.
"The evening also gave us the opportunity to celebrate British values and reflect on the fact that they are universal values that keep us safe and bind our diverse communities together.
"Thank you to the businesses who sponsored our awards and support us all year and thank you to Karen Lee, who really touched the hearts of her students by sharing her own experiences of the College and how it helped her to achieve her dreams."