January 12, 2018 10.45 am
This story is over 53 months old
Lincolnshire farmer calls for zero-tolerance on fly-tipping as cow caught with beer can in mouth
The farmer has called for zero-tolerance on fly-tipping.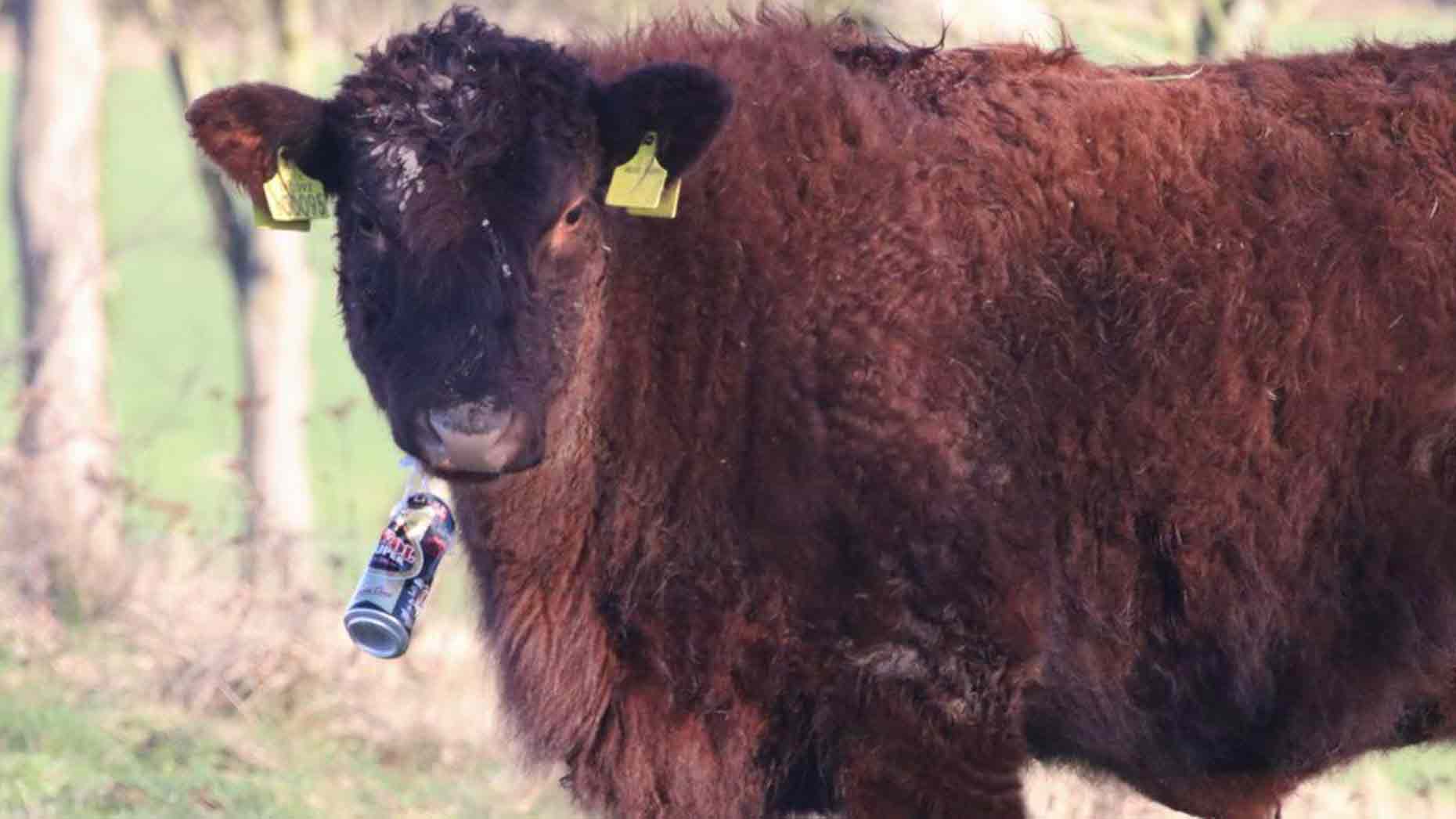 A Lincolnshire farmer has called for a zero-tolerance approach to fly-tipping after a cow was caught chewing on a plastic beer can ring.
The incident took place near a picnic area at East Lighthouse, Sutton Bridge on land where cattle currently graze.
Landowner Stafford Proctor, who is a member of the CLA Lincolnshire Committee, says it is another example of people showing complete disregard for the countryside.
He said: "On this occasion the fly-tipping was on a small scale and was a mixture of empty beer cans and bottles but the photograph clearly demonstrates the risk to our animals.
"The plastic around the beer cans could easily have been swallowed by our cattle which could have caused choking or even a fatality.
"Some of the beer cans had also been shredded before being dumped and there were glass bottles which could have also caused serious injury.
"Until we see a zero tolerance approach to fly-tipping the illegal dumping of waste will continue."
CLA East regional director Ben Underwood said: "The reality is that the number of incidents of fly-tipping continues to increase across the country yet the number of prosecutions is ludicrously low.
"Until this changes and there is a tough enforcement of punishments, which the CLA believes should include the seizure of vehicles as a default penalty, people will continue to commit this crime."
Incidents of fly-tipping can be reported to local authorities, the Environment Agency or the police for investigation.