January 17, 2018 11.59 am
This story is over 53 months old
Cheeky Lincoln Beagle lucky to be alive after tucking into owner's inhaler
"Her sense of mischief was early her downfall"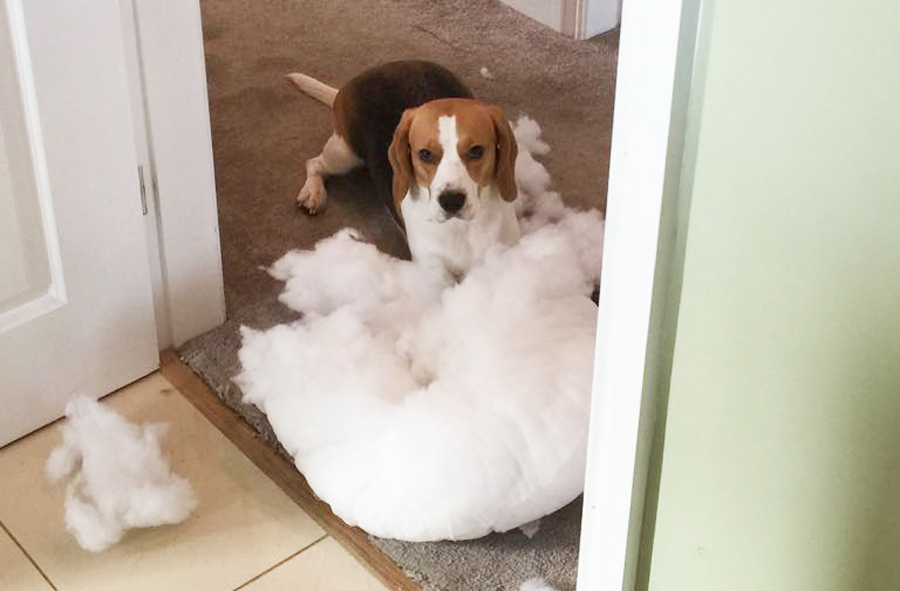 Mischievous Beagle Pippa from Lincoln ended up in an oxygen tent after biting into her owner's asthma inhaler.
The three-year-old pooch, who lives with over Kim Andrew on Old Pond Close, regularly steals things from around the house and hides them in her basket.
She got more than she bargained for though when she chewed on an albuterol inhaler she found lying under the bed.
The medicine inside, which is used to open up the lungs in humans, sent her heart and breathing into overdrive.
Pippa was rushed to Vets Now in Lincoln and by the time she arrived her heart was beating at 240 bpm — around double the resting average.
The Beagle was given beta blockers to slow her heart down.
Owner Kim said she can now look back on the close-call with a sense of relief and hopes others will take note of the risks to dogs of the millions of inhalers in UK homes.
She said: "Both my husband Ed and I hadn't realised that Pippa had disappeared and then we heard a heard a hiss and a bang from our bedroom and she came running out licking her lips like she'd had a treat.
"I think the bang must have been Pippa bumping into something when she got a shock. We went into the bedroom to see what she had got and when we looked under the bed realised it was an inhaler. She'd bitten through the canister."
At first Pippa didn't seem to have been affected by the incident, but things quickly took a turn for the worse.
"Pippa seemed to be OK and had something to eat, but after about half an hour she sat down on the sofa and we could hear her heart beating — it was incredibly fast.
"Her breathing was getting faster too and that's when we knew we had to call the vets."
Kim called Vets Now in Lincoln, which provides emergency care for pets around the clock, and staff were on standby to help Pippa as soon as she arrived.
She was given medication for her heart and low potassium blood levels and placed in an oxygen tent during her overnight stay.
According to Kim, she returned home the following day "feeling very sorry for herself". This wasn't the first time that Pippa's mischievous ways have ended up with her receiving emergency treatment.
"She's poisoned herself twice before," Kim added. "The first time we think she might have chewed an acorn while we weren't looking and the the second time was a problem with arsenic levels in our garden soil.
"She's the world's most unfortunate dog — and probably the most the most expensive."
Principal nurse manager, Emma Panter, of Vets Now in Lincoln, warned other pet owners to take extra care if they have asthma inhalers in the house.
She said: "Pippa came into the clinic extremely tachycardic and required beta blockers to lower her dangerously high heart rate. Luckily, her owners brought her straight to the clinic.
"One inhaler can contain hundreds of doses for a human so you can imagine the shock a dog will suffer if they bite into one and digest the contents. Inhalers should be kept well out of reach at all times.
"Pippa is a lovely dog, but her sense of fun and mischief was nearly her downfall — it really could have been much worse for her."