Opening date set for new Lincoln bus station
Almost there.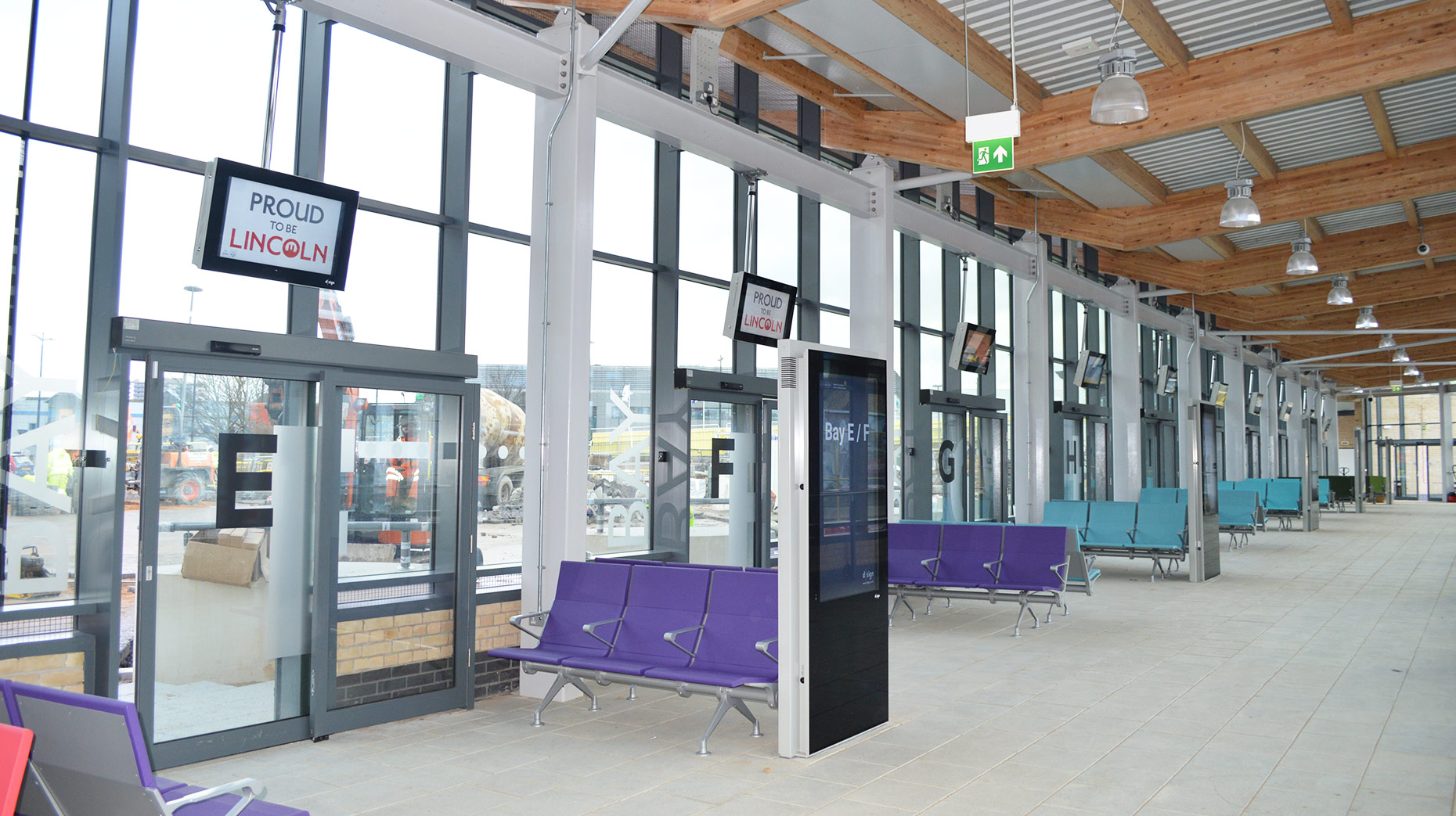 A new multi-million pound bus station off Broadgate in Lincoln will welcome its first commuters on January 28, the City of Lincoln Council has announced.
Work on the bus station is in the final stages and is part of the £30 million Lincoln Transport Hub scheme.
Once complete, the building will be handed to the City of Lincoln Council and final bus trials will begin.
Fourteen bus bays will see approximately 650 departures each weekday at the new facility.
The building contains a 590 metre square concourse with seating, office space, new male and female public toilets, lifts to the first floor and the city's first Changing Places toilet with changing bench, shower and X/Y hoist.
There will also be a modern information system with interactive touchscreens and a 5 metre video wall.
In addition, the station incorporates the Grand Café, leased to Julie and Richard Futter, who run Café 44 on Sincil Street.
Building work on the station began in March, 2017. It was originally hoped to have been opened by December.
The Lincoln Transport Hub includes a recently opened 1,000 space multi-storey car park, improvements to the city's train station forecourt and car park and a pedestrian link between Sincil Street, the railway station and High Street.
By numbers
150,000 bricks – laid end to end this is equivalent to the distance from Lincoln to Grantham
8,400m total depth of piles – equivalent to the deepest part of the Atlantic Ocean

6,600 in car park
1,800 in bus station

13,875m³ concrete – enough to fill 4 Olympic size swimming pools
2,012 tonnes of steelwork – Equivalent to 6 Boeing 747s or 330 African Elephants
100,000m of cable – equivalent to the distance from the bottom to the top of Mount Everest
700m² of glass – equivalent to 2.5 tennis courts or 58 car park spaces
1,001 spaces in the car park
12 electric charging points in the car park
Kate Ellis, Major Developments Director at City of Lincoln Council, said: "The new bus station and wider Transport Hub project will help revitalise the key visitor arrival point into the city centre.
"We are currently working toward our provisional opening date of January 28 and, all being well, we will be able to confirm this date on January 15, following completion of the external works and final bus trials.
"We are very happy with the work that has already been done – the bus station is looking great and provides a fantastic link with the train station and new car park. The Transport Hub fits seamlessly into the city both physically and visually.
"Once we have a definite opening date confirmed we will also be pleased to announce a public open day prior to the full opening, so that people can take a look around and familiarise themselves with the facility."
The Transport Hub has been developed by City of Lincoln Council in partnership with The Department of Transport, Greater Lincolnshire Local Enterprise Partnership, Lincolnshire Co-op and Network Rail, working with East Midlands Trains and Lincolnshire County Council.